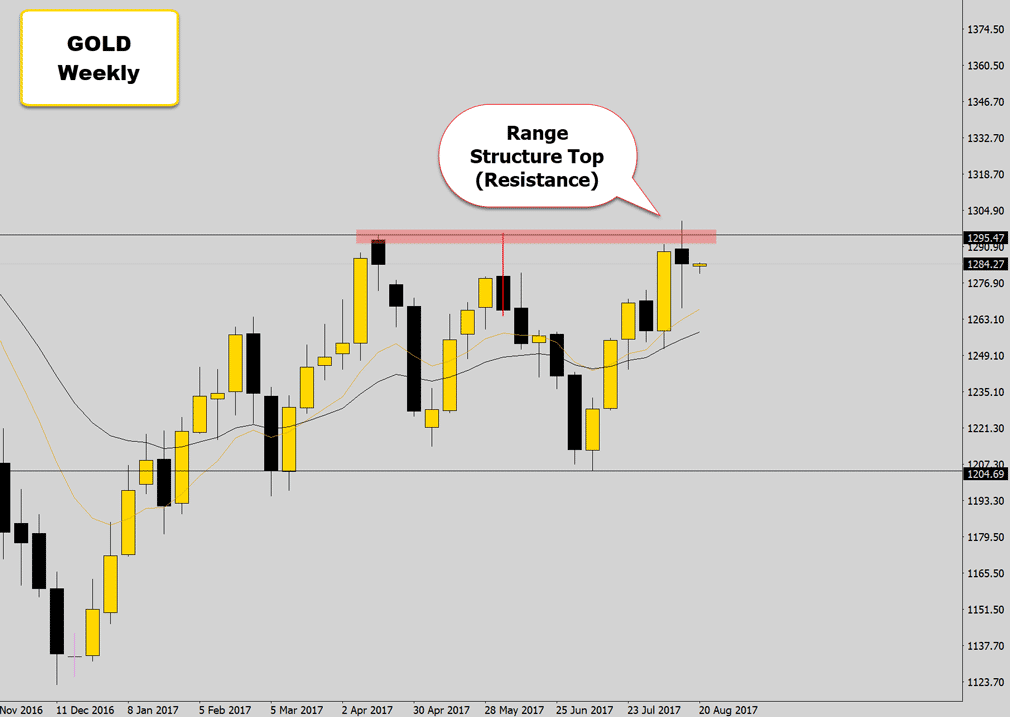 During my normal review of the charts over the weekend –  I quickly identified a bearish price action setup on gold that I could not refuse.
This setup is straight forward and simple – just the way I like it.
Starting off the analysis on the weekly chart, it's very easy to see the market is range-bound, and that price is currently testing the range top resistance.
These are the major levels where we should expect, and to look out for potential reversal signals.
Then when we step down onto the daily chart…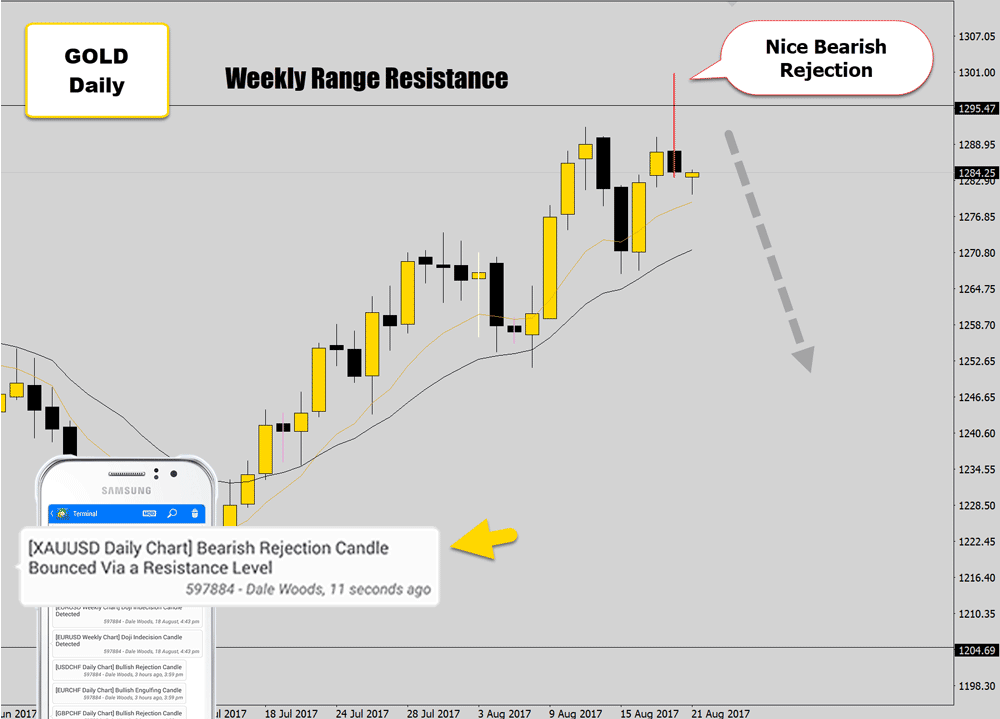 On the daily chart we straight up see a bearish rejection candle (a reversal signal), coming right off the weekly structure.
The anatomy of the rejection candle looks authoritative, and is a high value trade when stacked up against a major weekly level.
My Battle Station chart assistant tool also sent me a notification to my phone – just in case I missed it 🙂
I am going to try grab a pull back entry if price retraces up the rejection candle – which it normally does when the candle is large in range like this.
If this reversal signal does play out, the reward potential is large here. Even setting a target mid way down the range will yield about 500% ROI!
I've set up my sell limit order, and waiting to get filled.
All the best for those trading this one 🙂