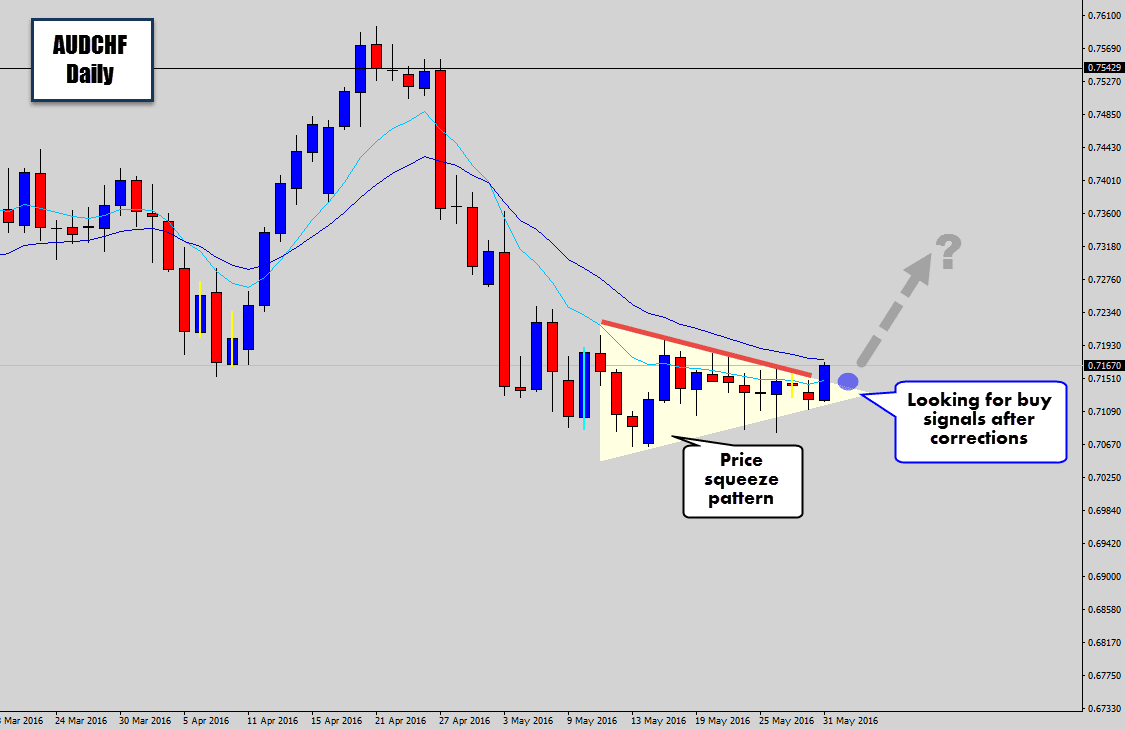 A lot of action going on across the AUD pairs this Asia session. Some news came out for the Aussie better than expected and drove these markets out of their consolidation structures.
First one is the AUDCHF market which I've been watching.
There has been a nice price squeeze pattern here, which has now broken to the upside. Due to the rapid move from the news, I was unable to catch this breakout.
I am looking to see if the market corrects here and re-tests the old consolidation structure resistance as new support.
Next market I am also interested in is the AUDNZD…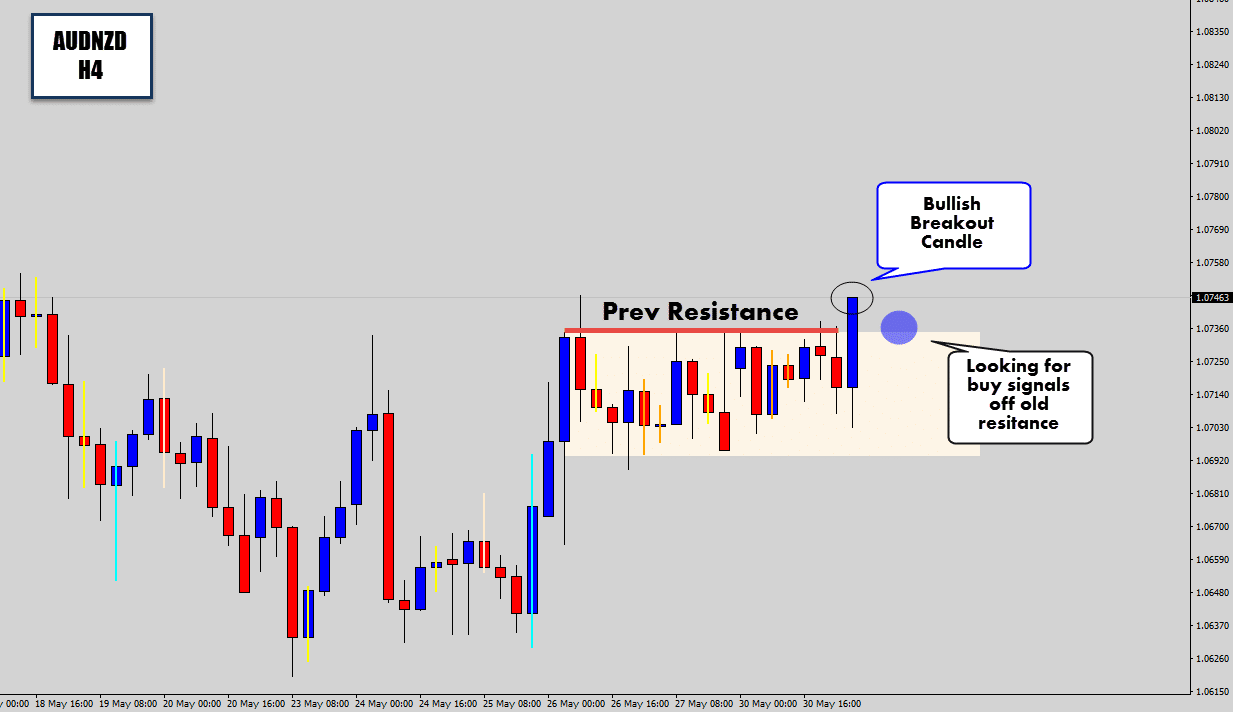 There was an inside candle that formed over the weekend. I checked out the 4 hour chart to see what was happening there and noticed this box structure.
This box will looking like a ranging market on even lower time frames. Nevertheless – it's a structure which the market will 'break' from.
Aligning with the AUD strength, the box has broken the high side as we can see the bullish breakout candle.
Again, the move was too explosive to catch, so now I am looking to see if we get a correction back into the old box structure resistance, and see if it holds as new support.
A bullish reversal signal here will be a very nice h4 swing trade opportunity.
AUDNZD Churned Up Like A Washing Machine…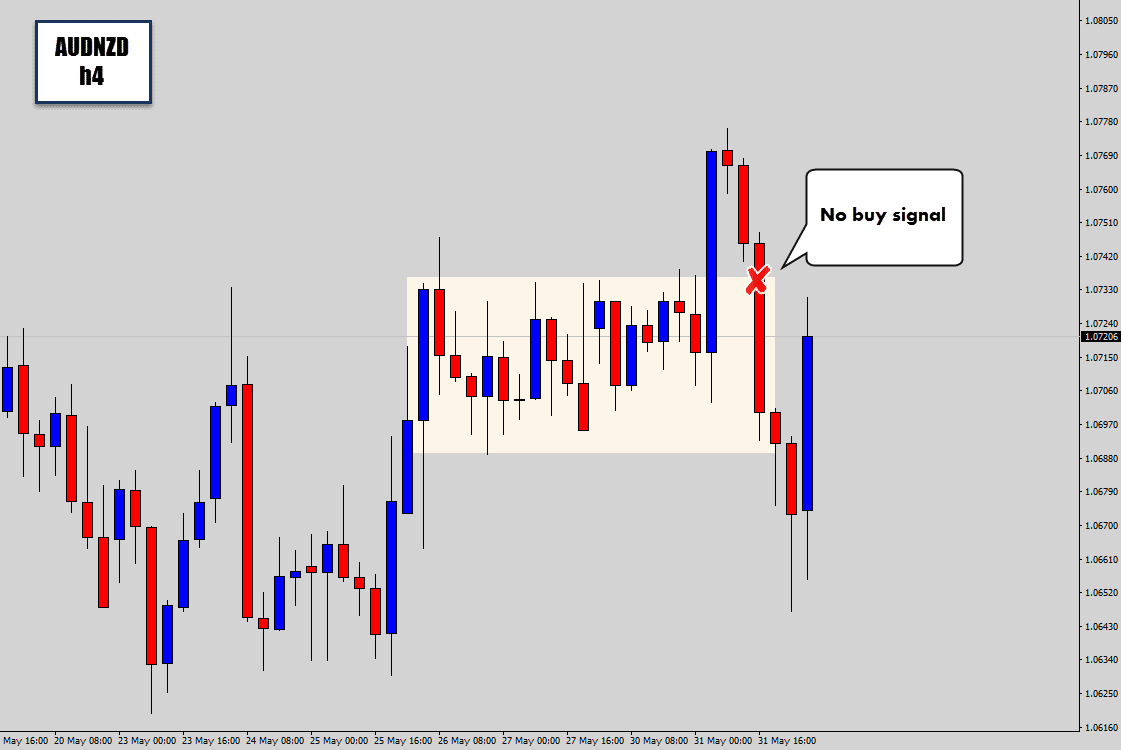 Unfortunately, we didn't see that clean buy signal off old support we were looking for.
Instead price dropped back down into the box structure, then broke the bottom, and now looks like it is bouncing back up again.
This has become a messy situation that is best avoided. However, no money was invested here because no signal generated when the structure was re-tested.
This is a good example of how confirmation with candlestick signals can save your butt.