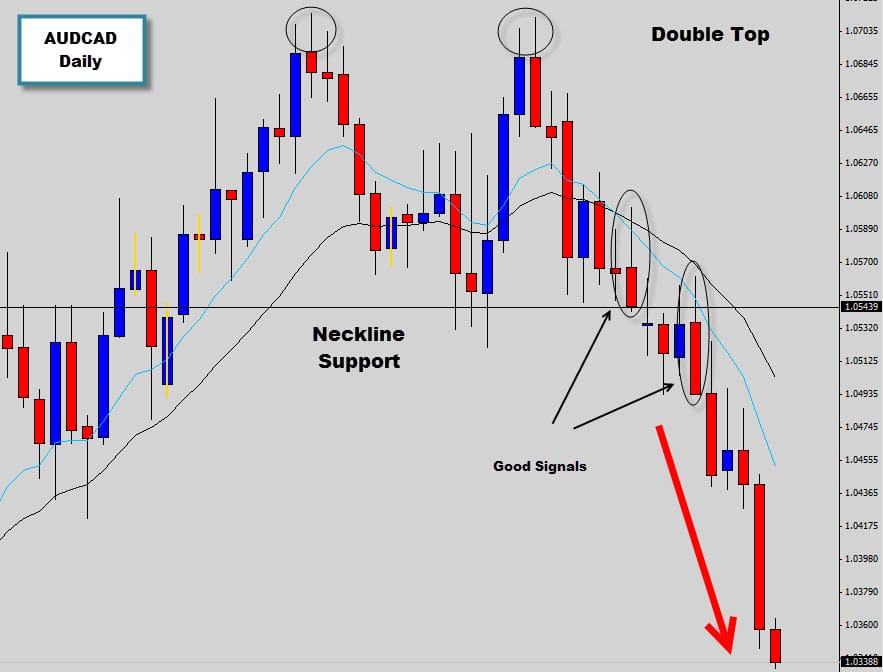 Last week we spoke about the AUDCAD daily chart which was set up for a bearish breakout. We had the classic double top pattern indicating that the market was ready to tip over. We've been following this one heavily in the War Room targeting key entry points in this downward movement.
We had two great bearish signals that were great chances to jump in on this breakout and some other signal down the line which some members did jump in on. This is a classic example how of how combining price action signals with solid technical analysis can highlight low risk, high reward trades.
This has been a very profitable trade, getting us over 600% return on our risk and the market is still falling in our favor showing no signs of a bottom yet. Traders can use counter trend price action signals as a potential exit signal.
Previous Discussion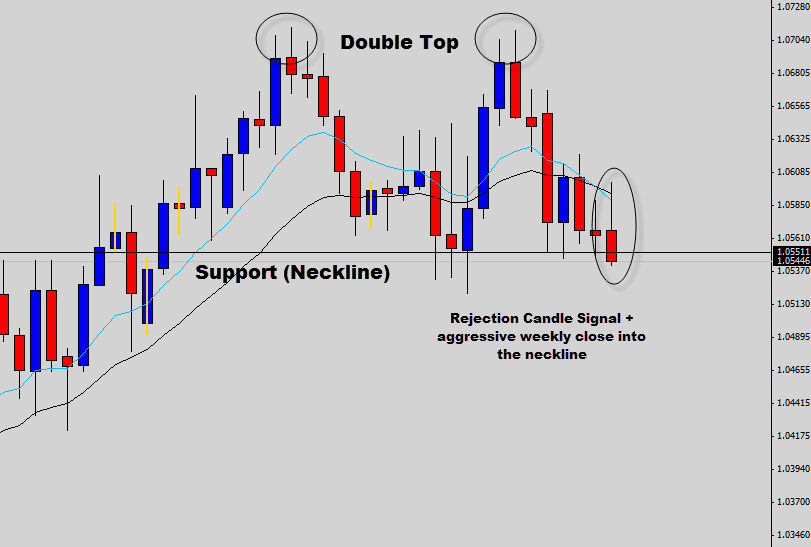 In this weeks War Room commentary we spoke about the potential for a bearish breakout on the AUDCAD cross pair. The Daily chart has double topped and is now testing the neckline of the pattern. The weekly close this week was very aggressive closing almost on the weekly low price.
Last trading session produced a bearish rejection candle signal, if prices do fall off the back of this bearish price action signal and break the neckline, we could see price slide substantially lower in the new few trading weeks as there is plenty of room for prices to fall.