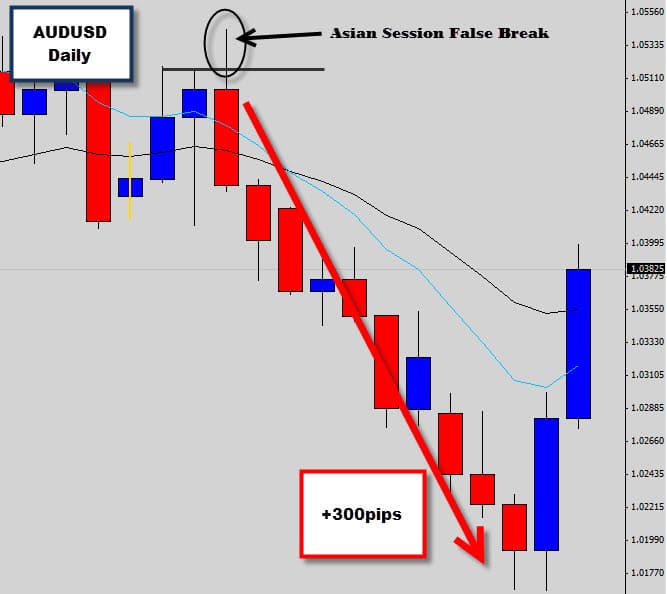 We spoke about an obvious Asian Session false break on the Daily chart about 2 weeks ago. For those who know how, these types of breakout traps can be utilized as trade signals within themselves.
The Price Action Protocol covers a price action setup that we use called the 'breakout trap & reverse' trading strategy. These are my favourite trade setup and you now see how much of a powerful asset it can be to a trade, it's the took you want to have in your trader's arsenal.
The failed breakout discussed here was the perfect trigger for a breakout trap and reverse trade. You can see how much of a nice move this was. a nice opportunity to grab a potential 300+ pips. These setups are consistently appearing across the markets generating huge returns, keep an eye out for them.
Previous Post On This Setup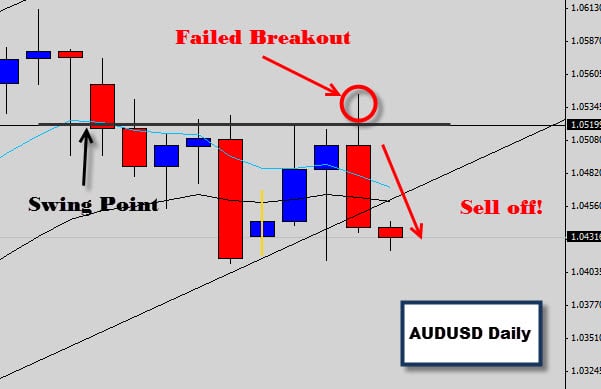 Last session we discussed the failed breakout which occurred during the Asian session on the AUDUSD, as expected this marked sold off aggressively and has closed just below the channel low. We could now see prices continue to sell off through next week.
This Daily candle close will be critical for determining where this market wants to go. If you want to learn how to take advantage of fake outs in detail then check out the Price Action Protocol.
Previous Post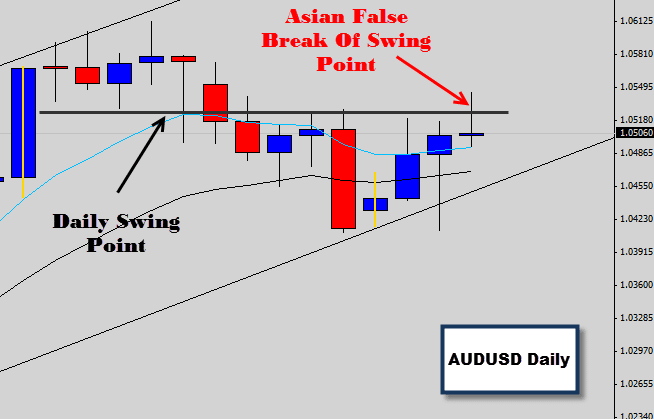 Looking at AUDUSD today, it's currently mid Asian session and we've see the start of Price Action movement for this Forex session push straight up from the last Daily candle close and break through a key swing point on the chart marked above. The marked as rejected this move, trapping all them guys who jumped in on this early Asian session breakout.
This is a classic Asian session failed break out and we would now expect this market to sell off aggressively.
We go into all the specific details in the Price Action Protocol on how you can take advantage of these fake outs, instead of being one of the traders jumping in on the breakout then being trapped, you will be the trader that has positioned in on the much larger reversal move to come, which can last for days!