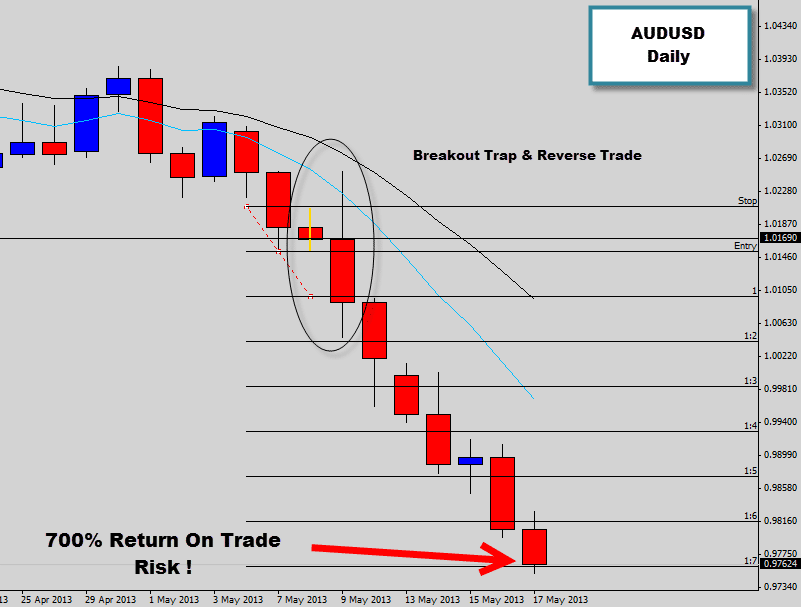 Recently we discussed a breakout trap and reverse price action trade setup that triggered on the AUDUSD last week. This setup triggered as a key level on the daily chart was broken, which just happen to be a major weekly range bottom containment line. This range bottom support was containing price for months and we've now finally seen a breach of this level which has been the catalyst for a powerful breakout here
Once the breakout trap and reverse trap triggered with the bearish breakout movement, we've seen price dive down aggressively, even smashing through the significant psychological parity level. This trade has amazingly already reached 1:7 risk return which is a 700% ROI in a short amount of time.
This is just a clear example of how easy it is to position yourself into the market using price action signals so you can catch the full grunt of these powerful moves in the market.
If you want to learn more about our breakout trap and reverse trade, you can watch this video demonstration.
Previous Trade Discussion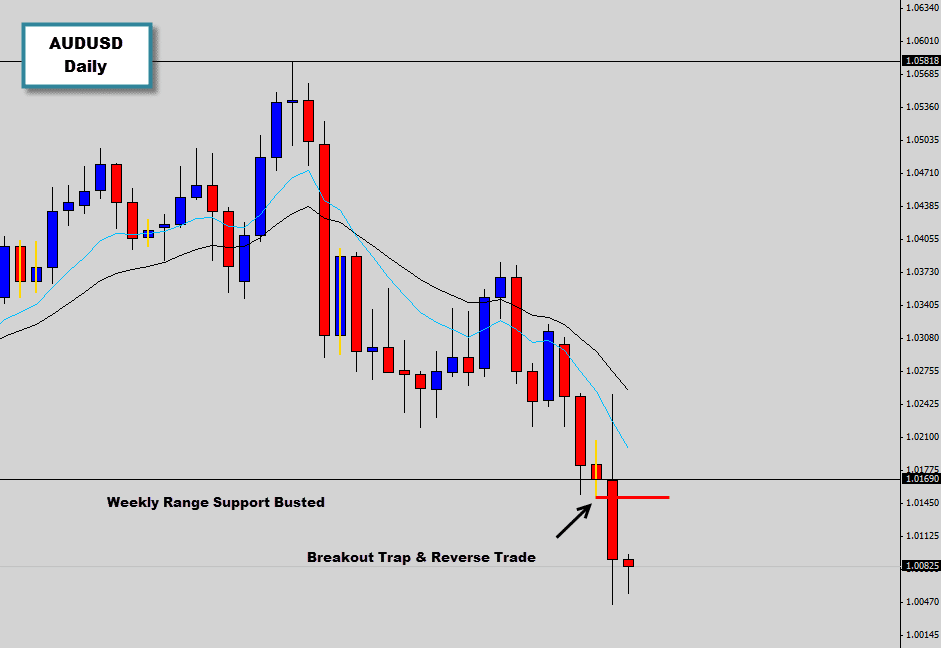 During last trading session a major event occurred on the AUDUSD market. Price has broken through the weekly range support and decisively close lower. We've been watching this key level in the market very closely and this breakdown of price has now put AUDUSD in a full blown downtrend.
A breakout trap & reverse trade has was triggered when this breakout event occurred. This is one of our price action signal that we teach in the Price Action Protocol, which has triggered some War Room traders into an excellent position. Congrats to those who caught this move.