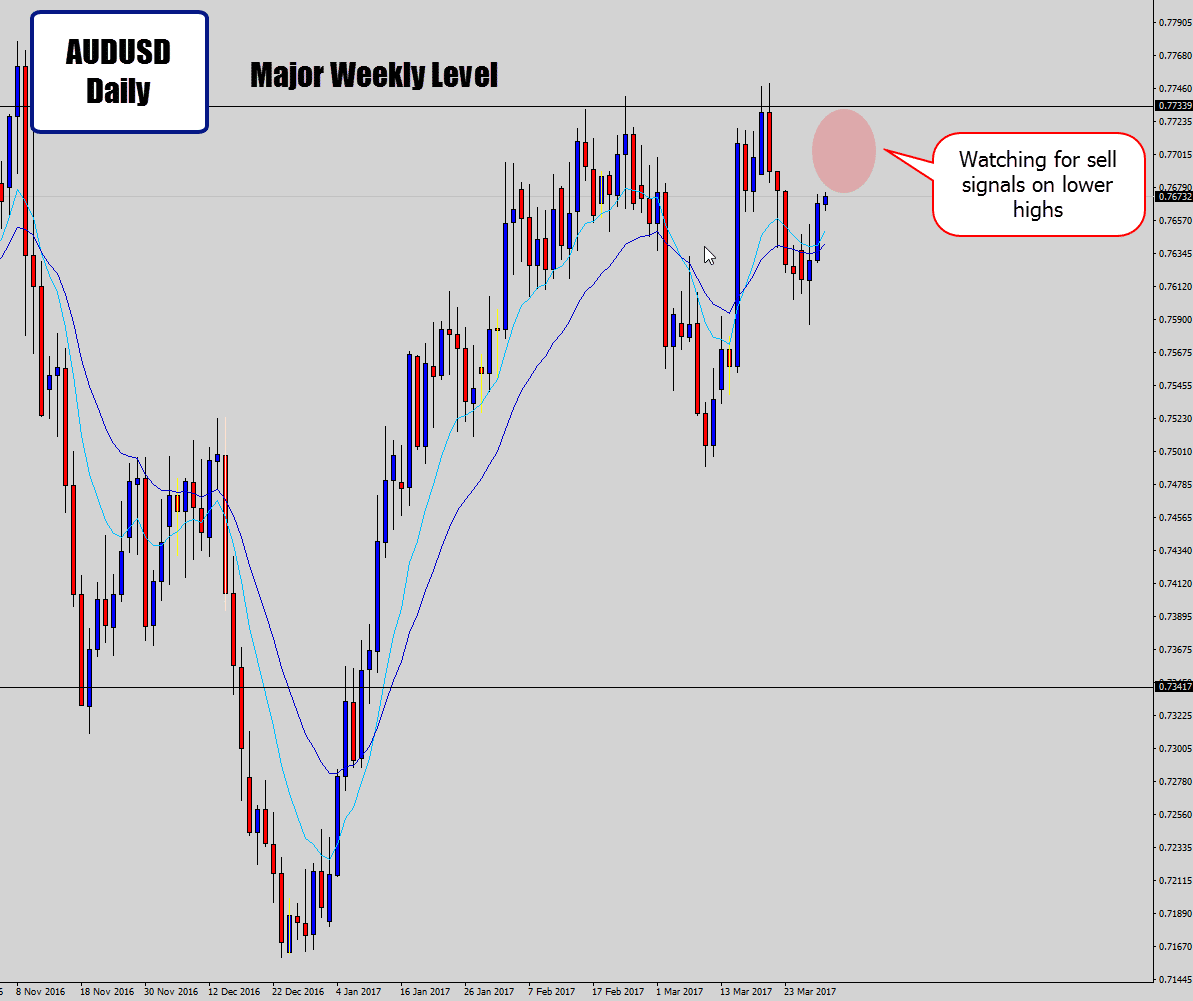 Still watching AUDUSD like a hawk, remembering that we have a very large weekly sell signal coming off the major weekly level here.
So far we have not seen any bearish follow through, so no action has been taken.
Looking for any signs of bearish continuation from that weekly signal, like bearish reversal signals that form on lower highs on the daily / 8 hour chart.
Right now we're sitting around the 50% retracement level of the weekly signal, so we could see something develop this session.
Otherwise, the major resistance level may be tested for a second time for some double top action, what for sells there also.
A Daily Signal Is Printed – Completing the Trade Idea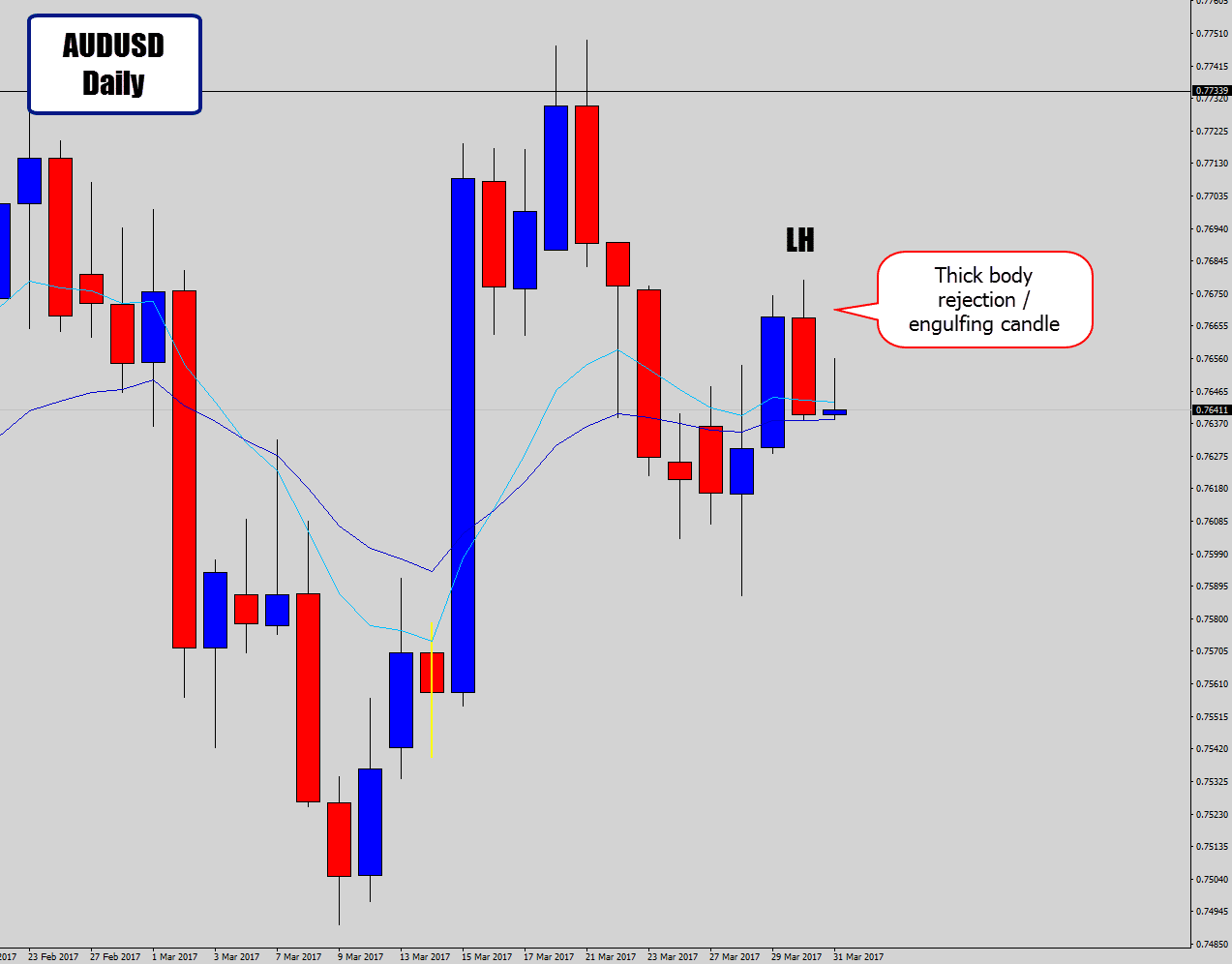 The trade idea has now evolved further into the next stage by printing some sell signals on both the 4 hour and Daily chart.
The 4 hour signal offering an 'early bird' signal, but the daily still giving end of day traders a signal to enter also.
This bearish trade setup has all the ingredients needed. It's backed by top down analysis from the weekly chart, and technically looks good on the daily chart after bouncing off lower highs.
The anatomy of the daily candle looks very authoritative in terms of bearish presence with a close price much lower than the open price for the day – creating a thick bearish body.
Expecting a decent move out of this one!
AUDUSD Drops The Bass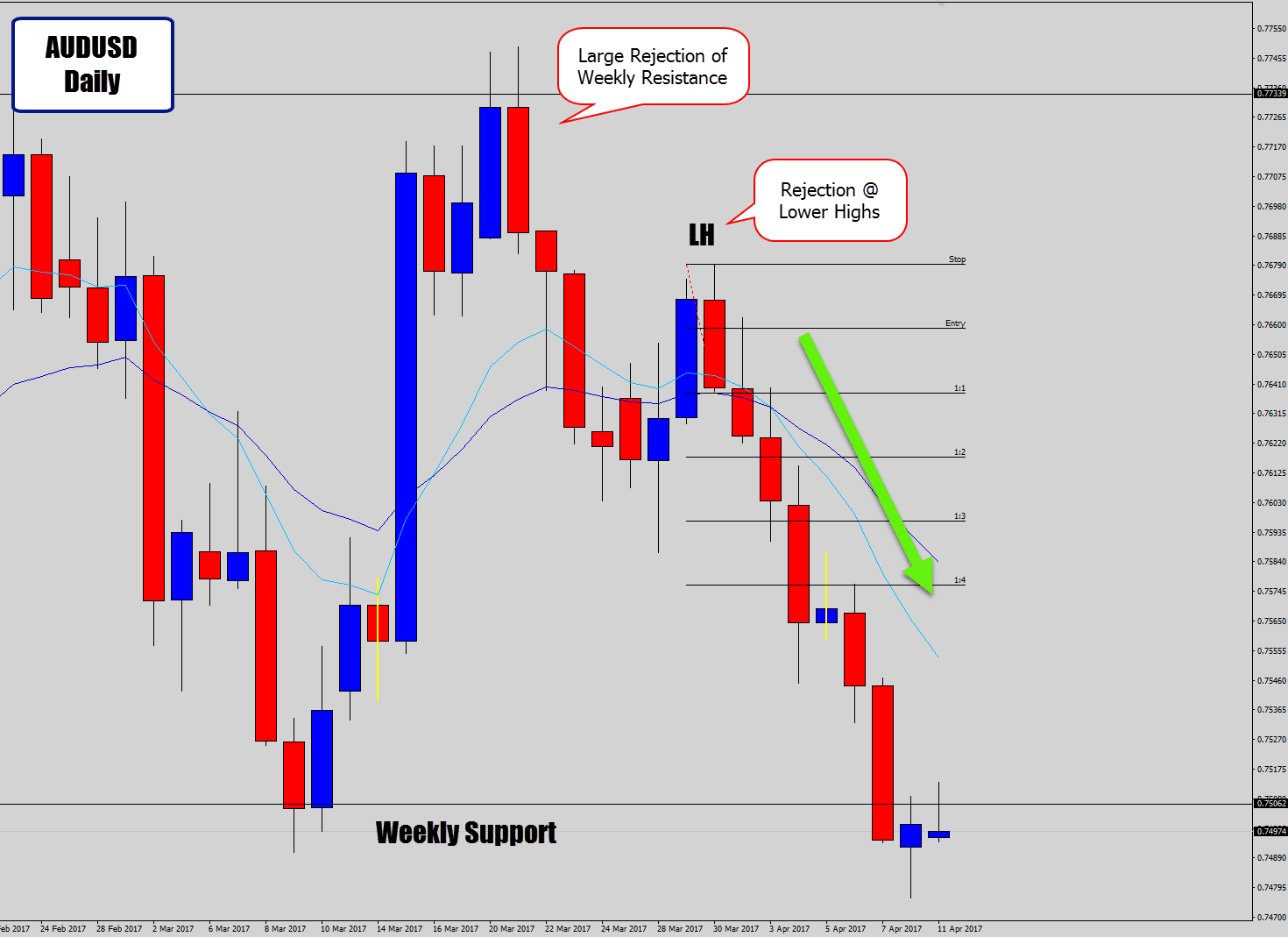 There is nothing more satisfying that being in a price action trade  that was backed by good analysis.
We planned this trade out, waited for the signal, and pulled the trigger when the market told us to sell.
This is the beauty of top down analysis – you can plan out for the larger moves in the market, and align your trades with the bigger picture in the market.
Sometimes a daily signal will look good, but the weekly chart will scream a different story – usually the weekly chart wins.
Wasn't too ambitious on this one, happy to take 1:4 – but those who held on got a ride to the next weekly support level and really cleaned up.
Congrats to all who got on board this train.
If you're looking to learn how to trade with price action with the top down analysis style, you can check out the war room for traders – it contains the price action protocol course that teaches this price action strategy.
All the best on the charts!