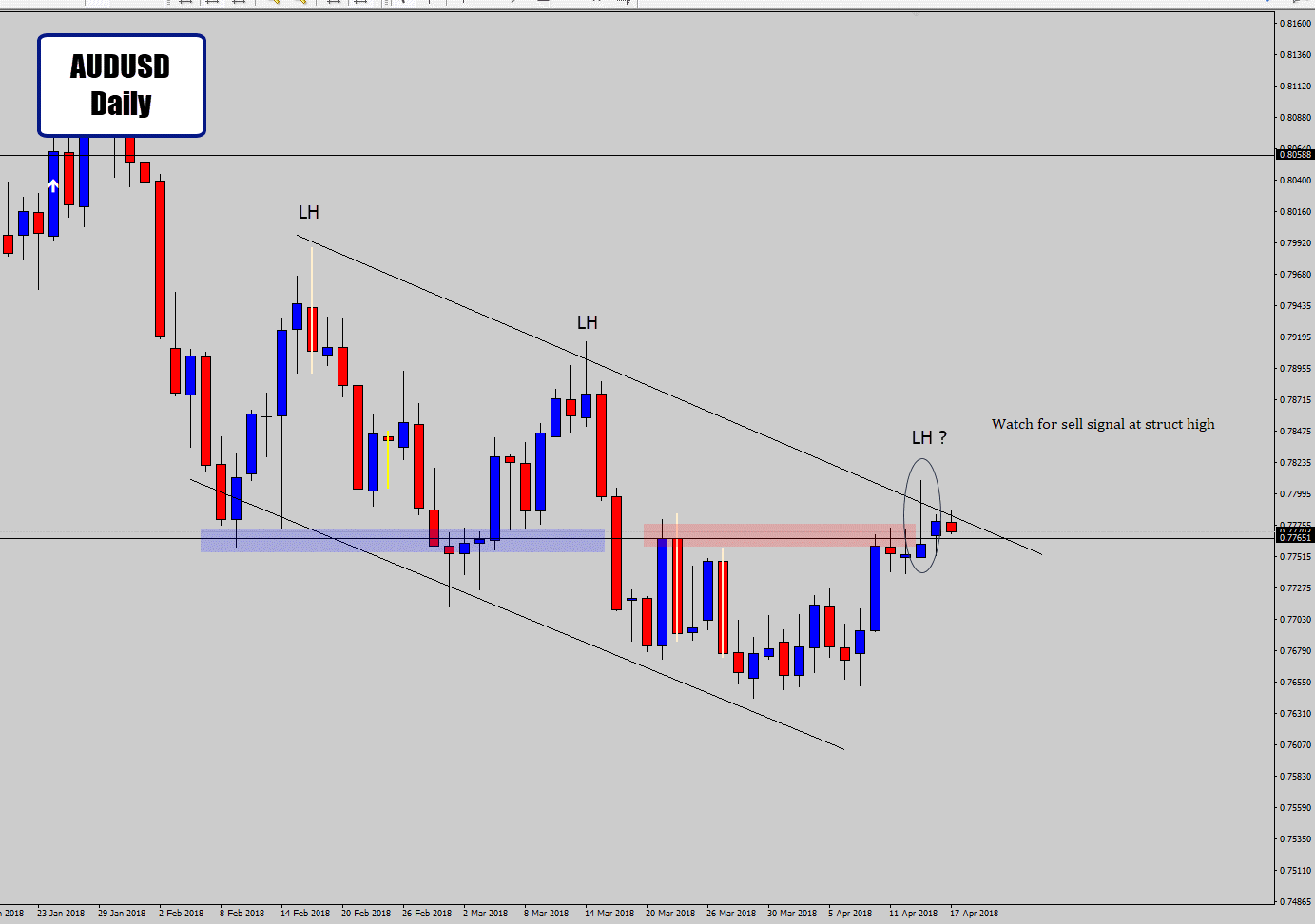 After doing my weekly video commentary for the War Room traders, I covered this trade idea here on AUDUSD daily. EURAUD was a ripper too, but was unable to catch the entry on it.
Technically, we're in a hot spot for selling, it's the channel structure high (which has produced strong down moves in the recent past), and we're also at a resistance level (previous support).
A rejection candle did form at this location for us, it would have been nicer to see it be a little strong in the anatomy, but if you look at the last rejection candle on the channel high, it looked even weaker – but still produced a strong bearish move.
If the market holds here at this lower high, we could see another cycle of the channel and a nice bearish move flow out of this rejection candle.
Then There Were Two…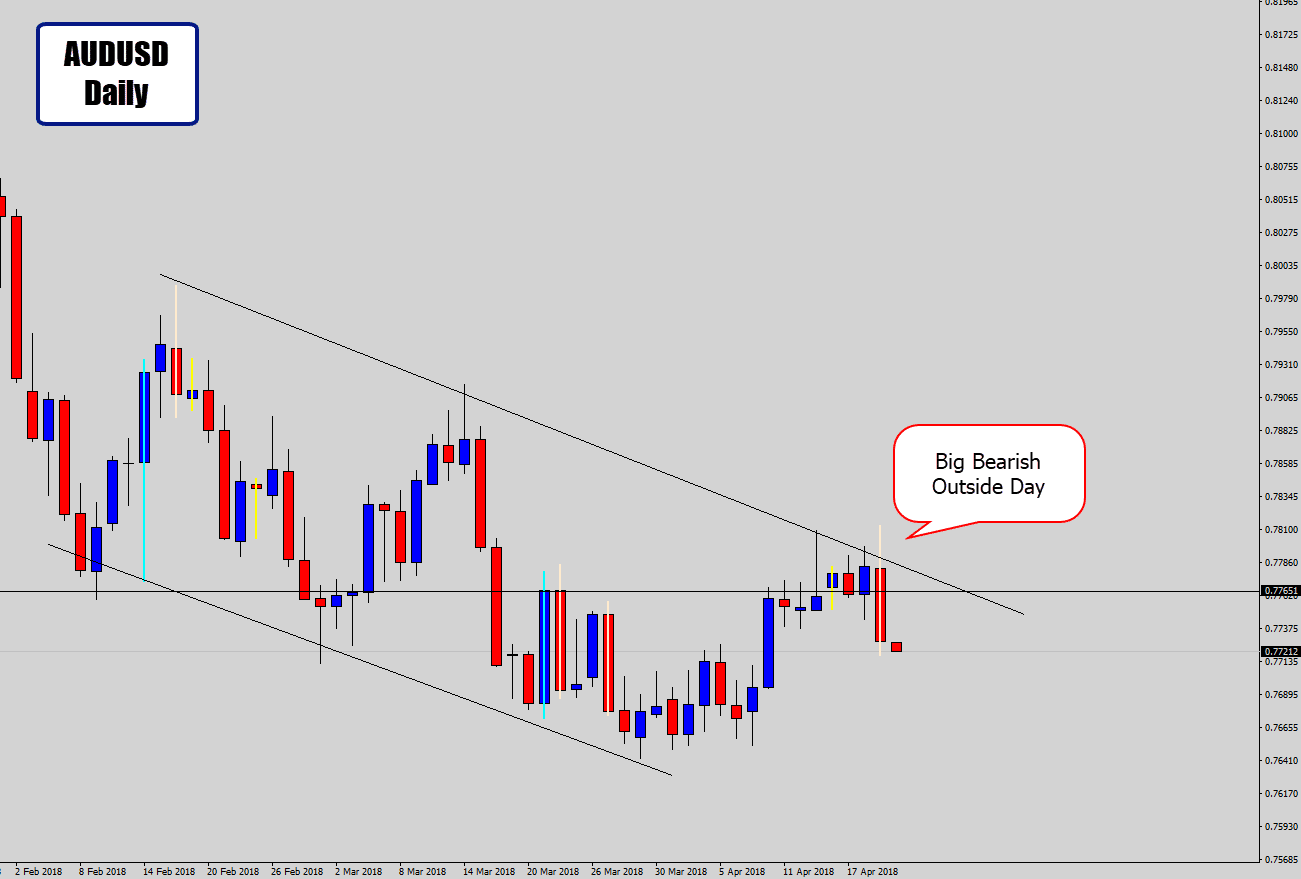 Very low response from the first rejection signal – as I mentioned my concern was it was a little weak on the bearish anatomy, but again so was the previous signal off the channel.
So some volatility happened, and the market tried to gun out of the channel high again, but for a second time was rejection – this time much more heavily, and we got a very strong bearish outside day close at the end of the session.
This second "bearish statement", basically reinforces the whole trade idea to short off the channel top – but may have triggered a few traders as initial stop losses were flirted with.
A retracement entry would be absolutely great here if we were trying to enter, but if still in the initial short – the trade looks very healthy for some downside movement in the next few days.
Finally, AUDUSD Drops the Base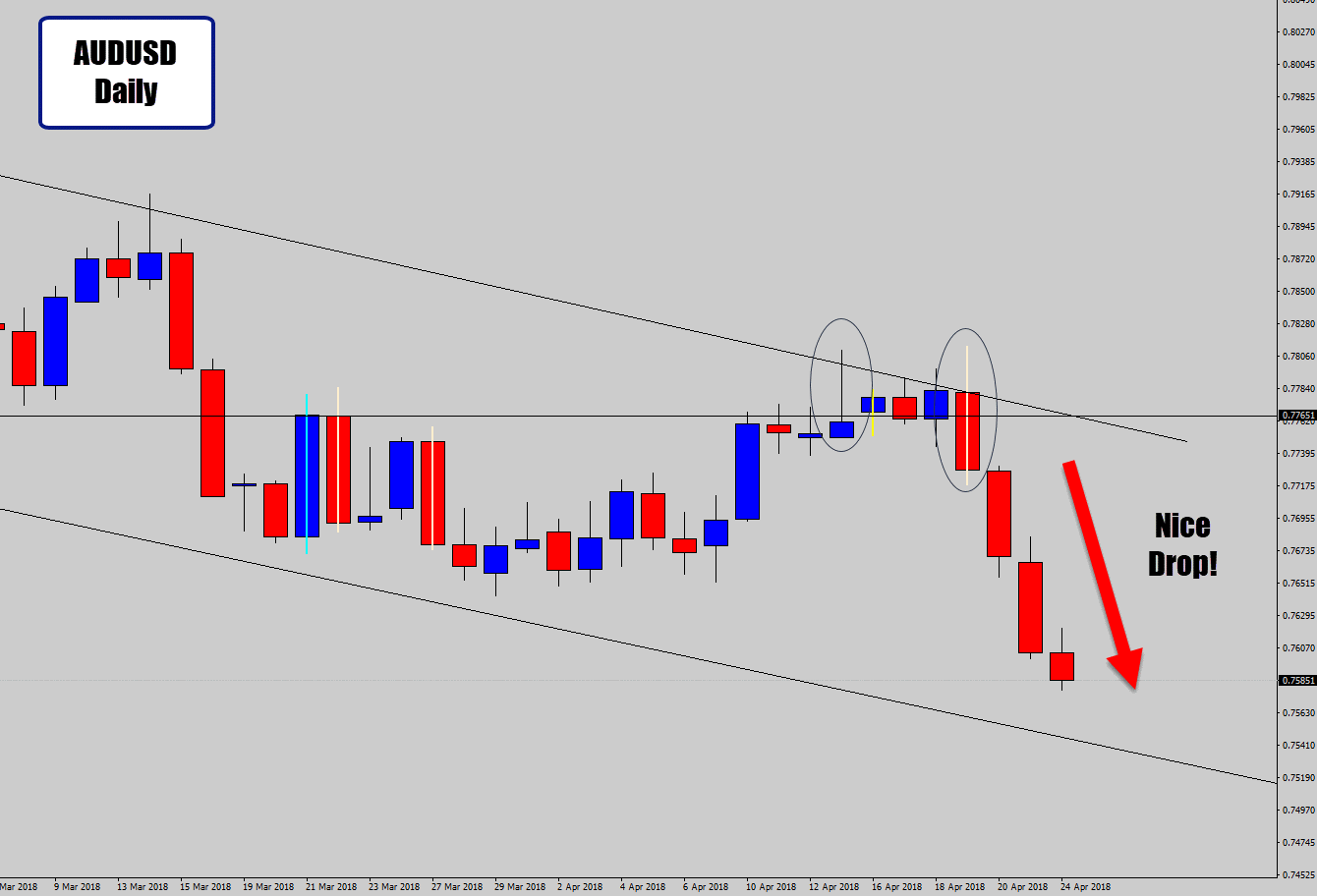 There she goes!
A nice 3 days of solid selling action, driving price action traders into satisfying profit!
The take home today is to focus more on the market structure and work with it. Then when you combo your price action signals with your analysis, you can catch nice moves like this one.
Hopefully the volatility didn't stop you out before you were able to catch the down move – that's always a buzz kill.
Well guys catch you on the next signal. Until then, if you want to learn more about price action trading like I show in these commentary posts, stop by the War Room info page and see if it is for you.
Best of luck on the charts traders!