Sale!
Price Action Battle Station
Candlestick Pattern Recognition for Price Action Traders
Breakout Detectors
Receive Notifications Directly To Your iPhone/Android Mobile or Email
Quality Control Filters To Eliminate Bad Signals
Reads Your Support, Resistance & Trend Lines for Quality Control & More Detailed Notifications
Use MT4/5 Box or Triangle Drawing Tools to Highlight Consolidations for the Battle Station
Trend Filter to Eliminate High Risk Counter Trend Signals/Patterns
Multi Timeframe Scanning
Compatible with MT4/5
Compatibility & Unique Features With Renko Charts
Need A Bunch of Your Charts Monitored For Signals, Breakouts or Bounces?
The Battle Station – A Multi Functional Chart Scanner Made By A Trader, For Traders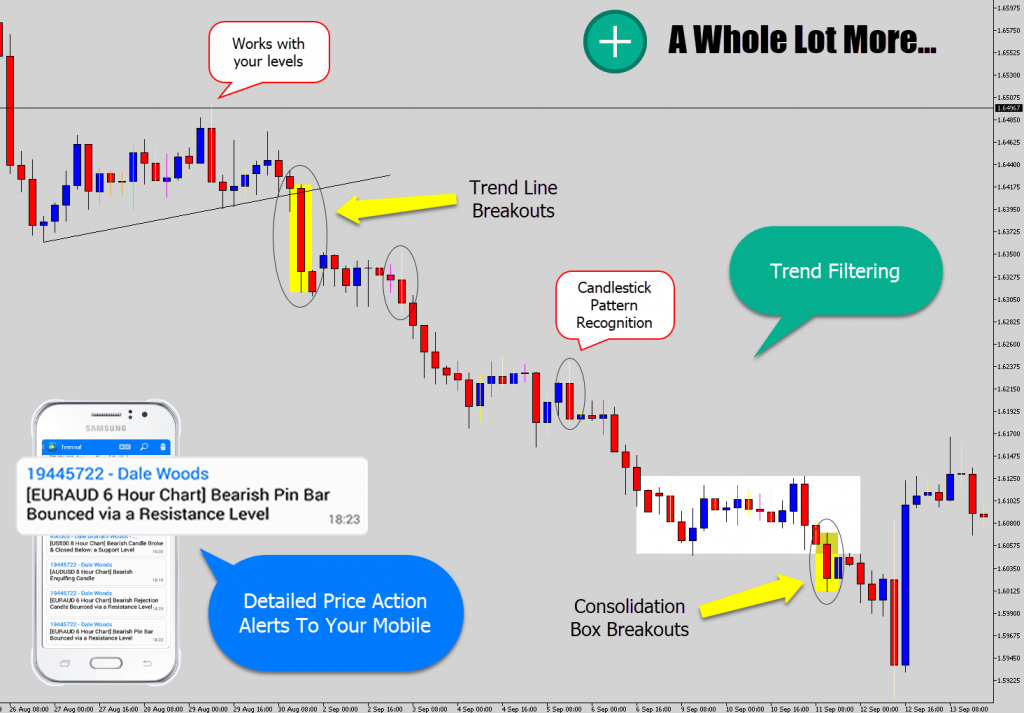 Candlestick Pattern Recognition
The Battle Station is programmed to find these popular candle stick patterns…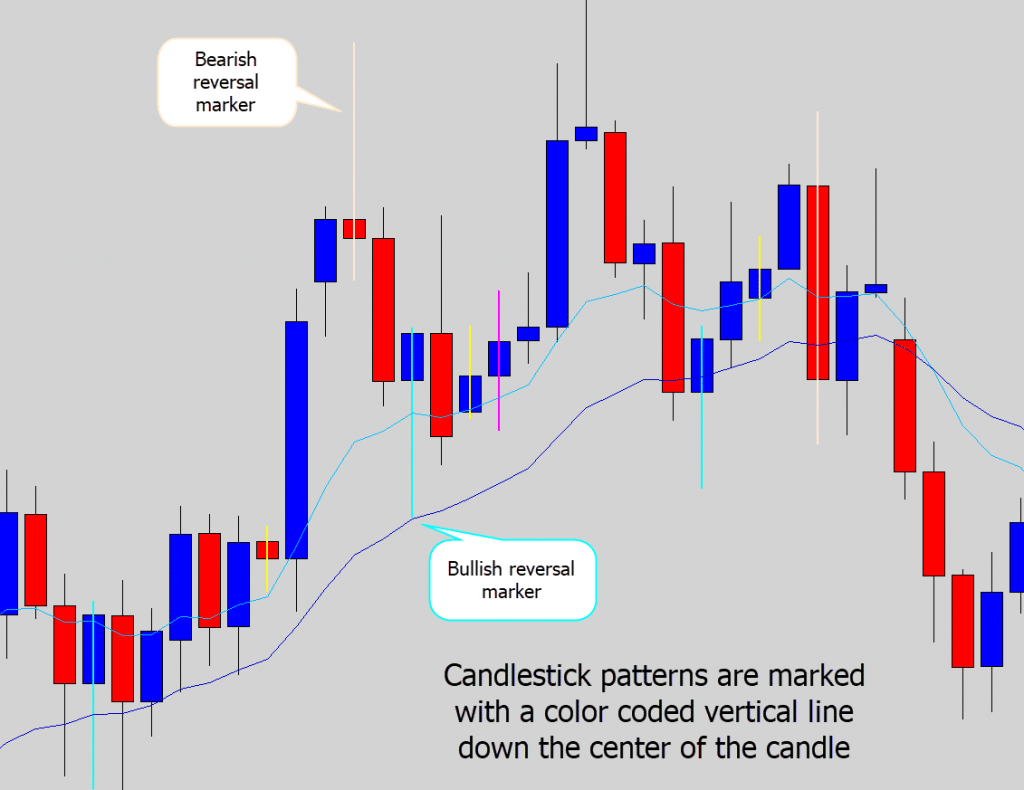 …And You can be Notified Via Your Mobile or Email
Never Miss Another Candlestick Pattern Again. Let the Battle Station Monitor the Charts For You…
Alerts contain clear details of pattern / symbol / time frame of candle stick pattern found
Alerts display information interaction with support and resistance levels you've marked on your chart
Alerts display extra information on trend line interaction on your charts
Alerts will also contain candle interaction with box/triangle consolidation features you've drawn on your chart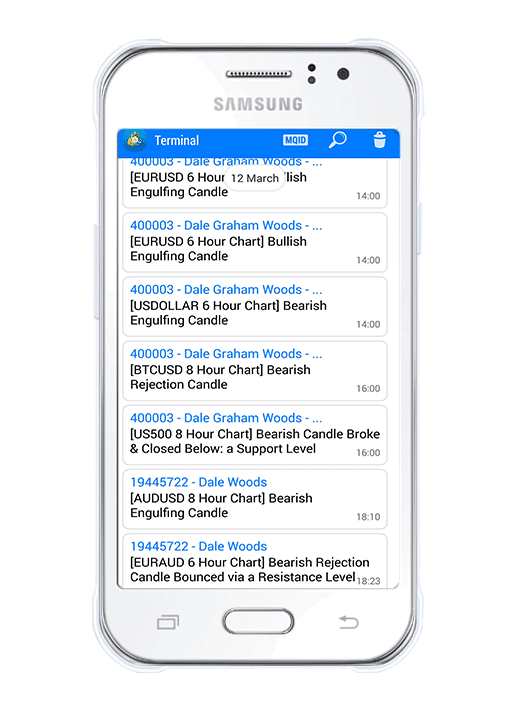 With Quality Control Filters Available to Cut Out Low Probability Signals
Integrated are some easy to use quality control options to filter out bad signals that you do not want to be bothered about.
Range Filter
Candlestick patterns must reach certain range criteria before being passed as a valid signal…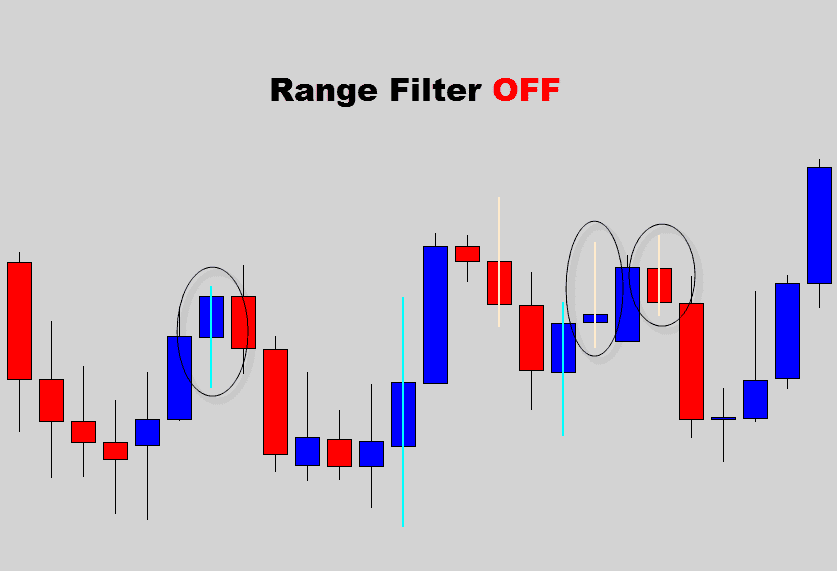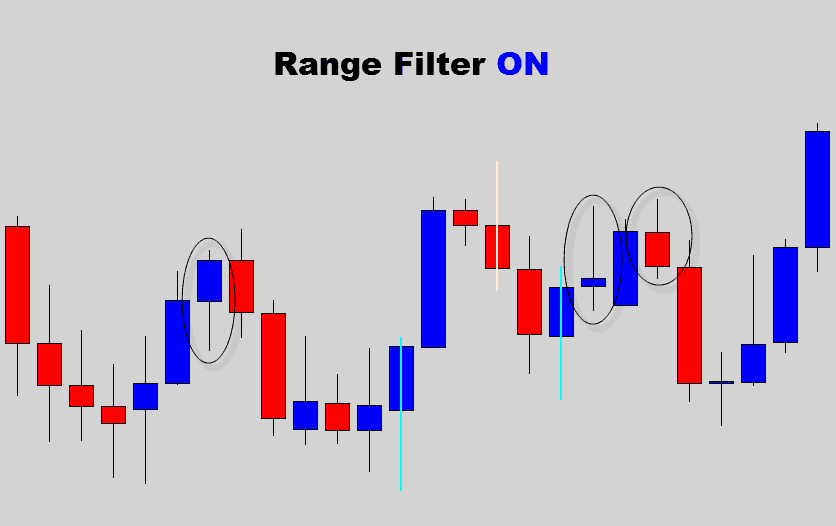 Swing Level Filter
This filter checks if a reversal candlestick pattern formed on a swing high or low.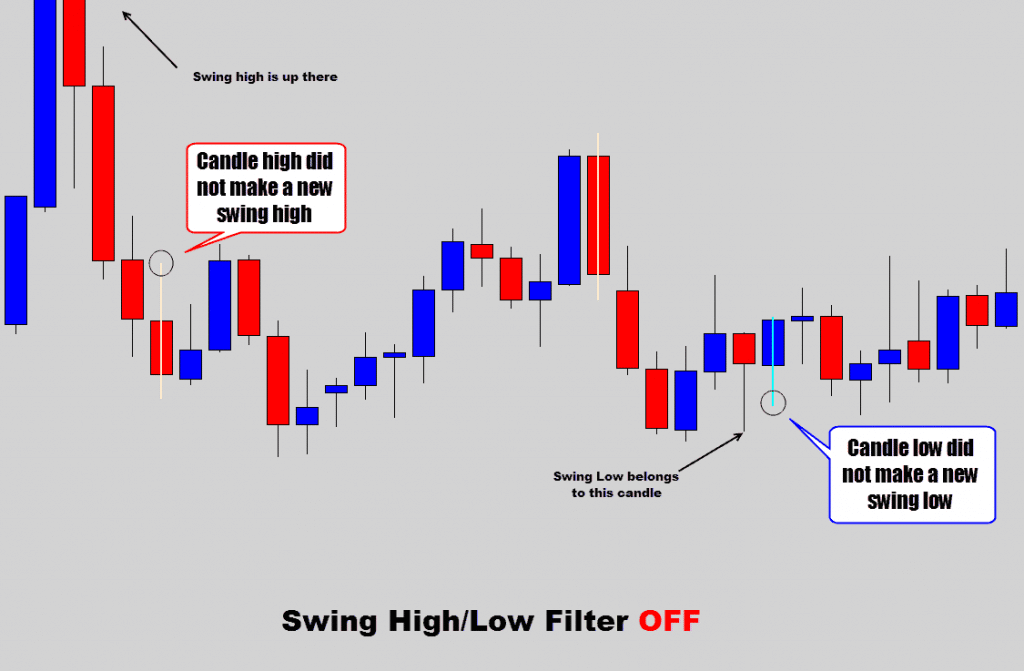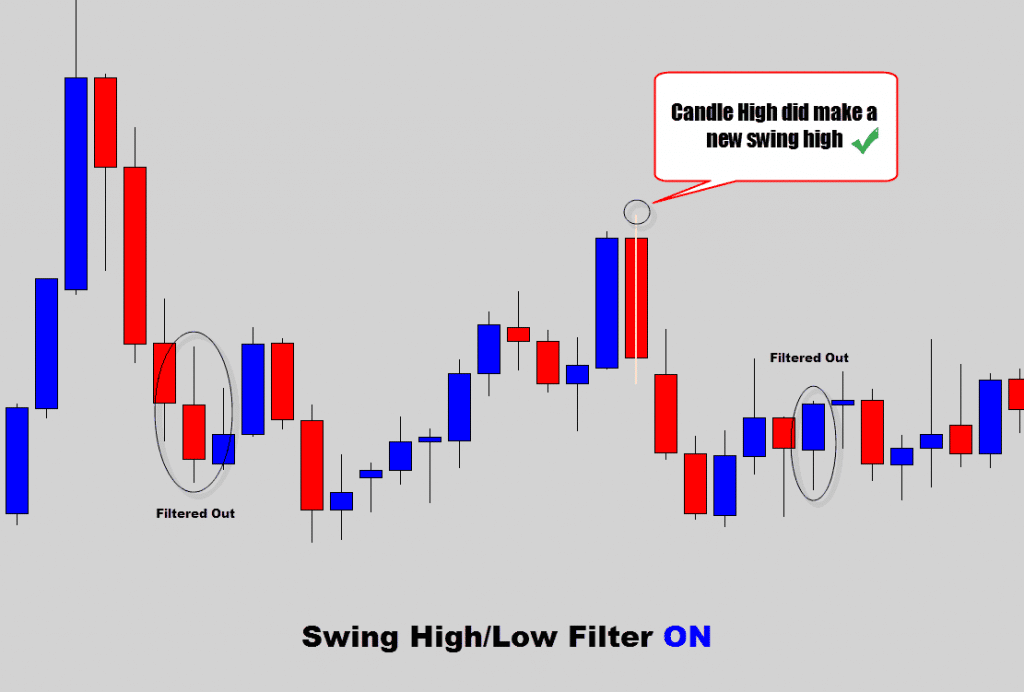 Trend Filter
Previously the Battle Station had a more complex algorithm for trend detection, but it was CPU intensive so I switched to the simple moving average filter, which provided results fairly close to the previous algo.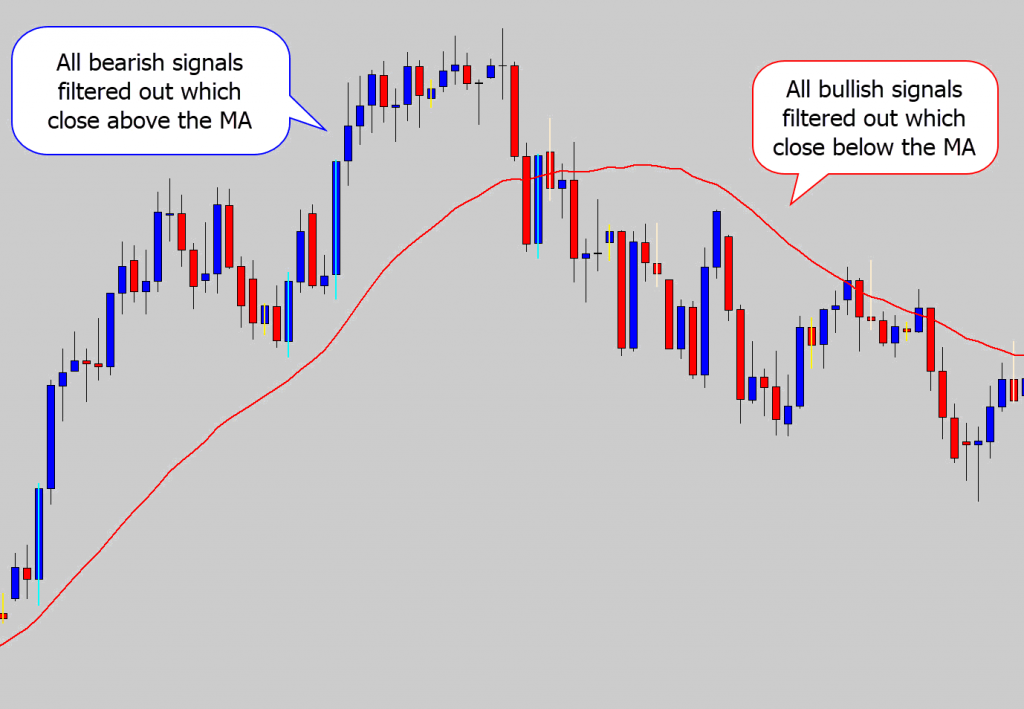 You Can Even Explicitly Only Allow Signals That React With Your Technical Analysis
With this feature on, you can tell the Battle Station to only notify you of patterns that form off chart features you've placed, like horizontal levels, trend lines, boxes + more…
Support & Resistance Levels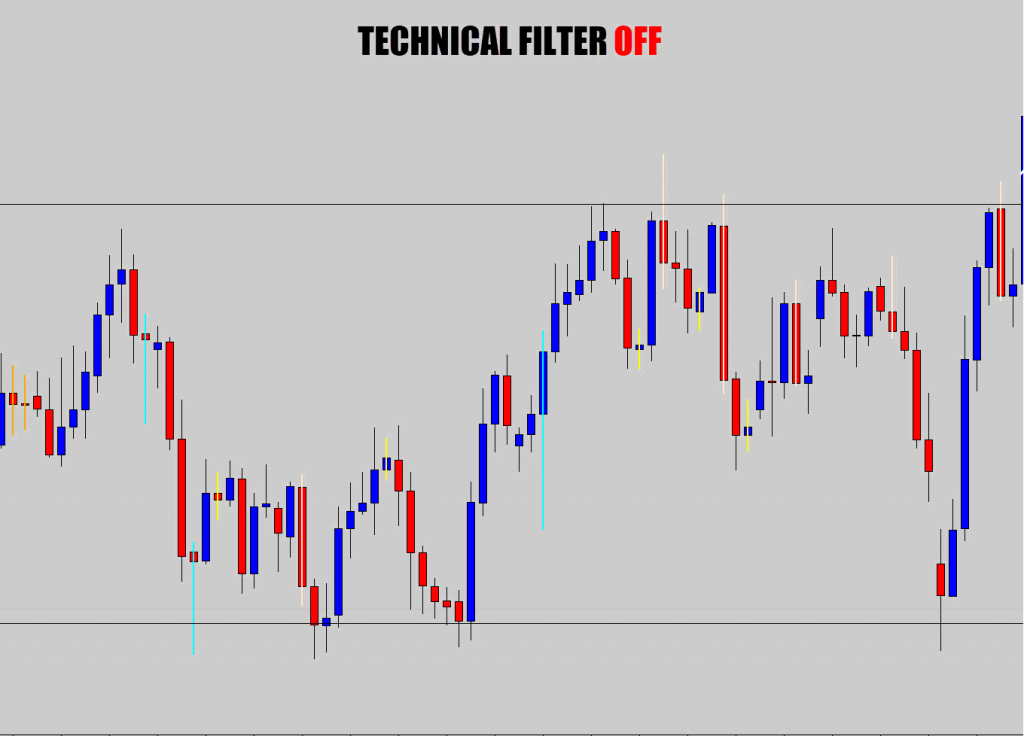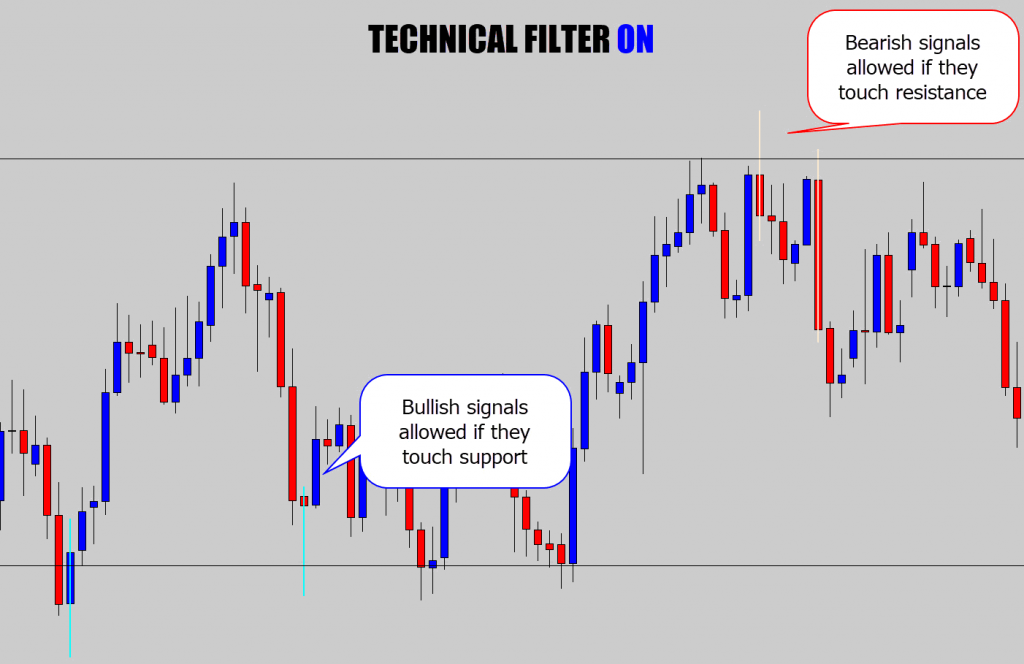 Works Really Well With Renko Charts Too…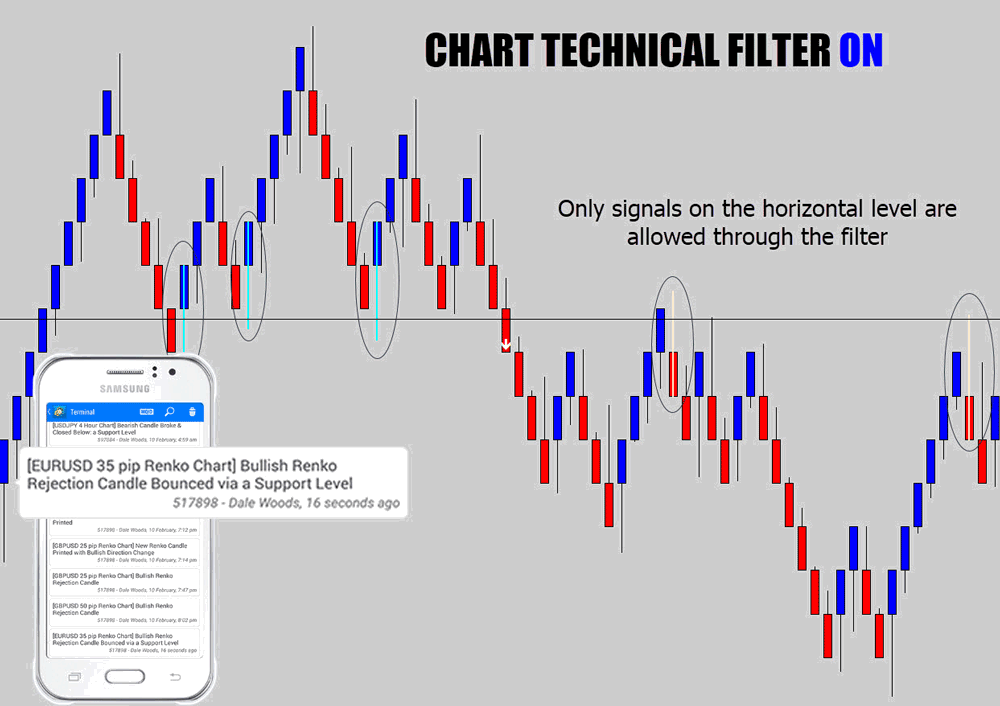 Other Chart Analysis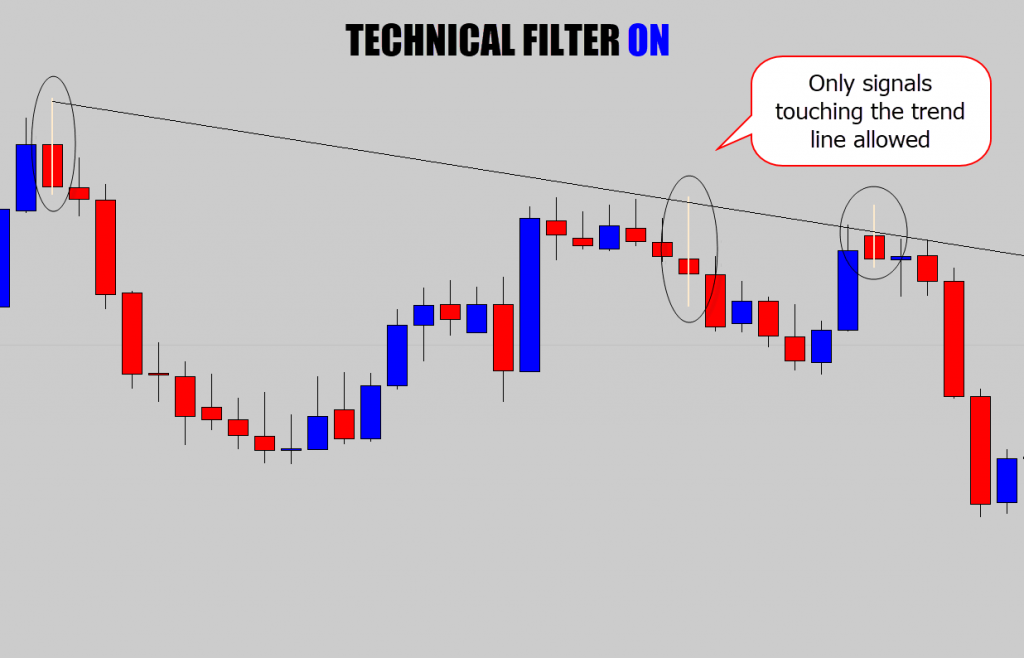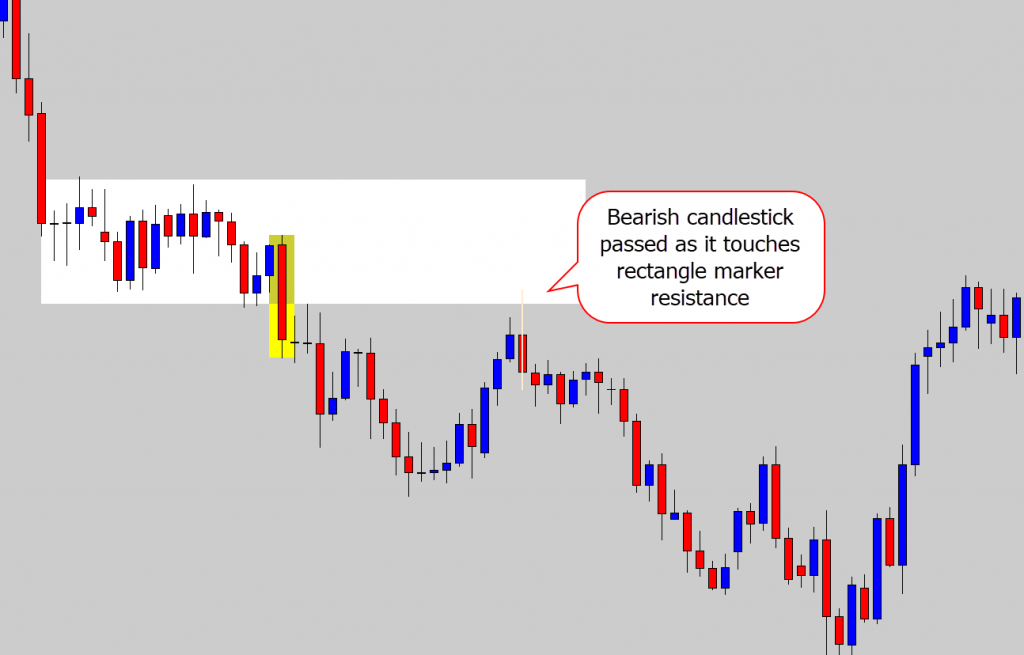 Breakout Detection Methods Are Available Also
The Battle Station has an array of tools built in for detecting price action breakouts on the charts.
It mostly works from your own technical analysis – the Battle Station scans your chart setup and notifies you when the market breaks through areas you've labeled as important technical features.
Horizontal Level & Trend Line Breakout Detection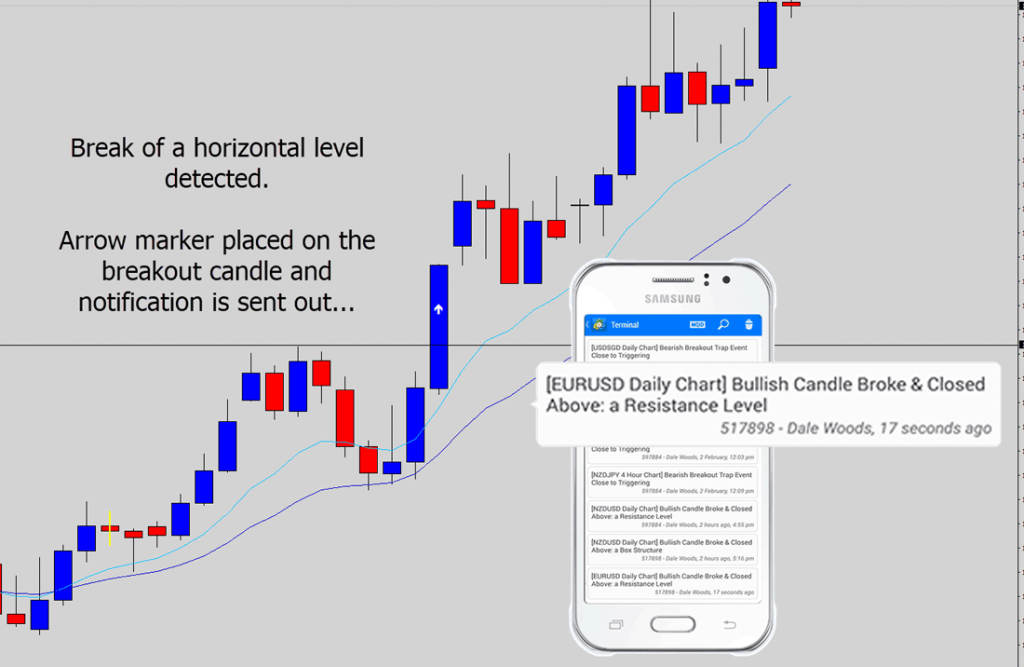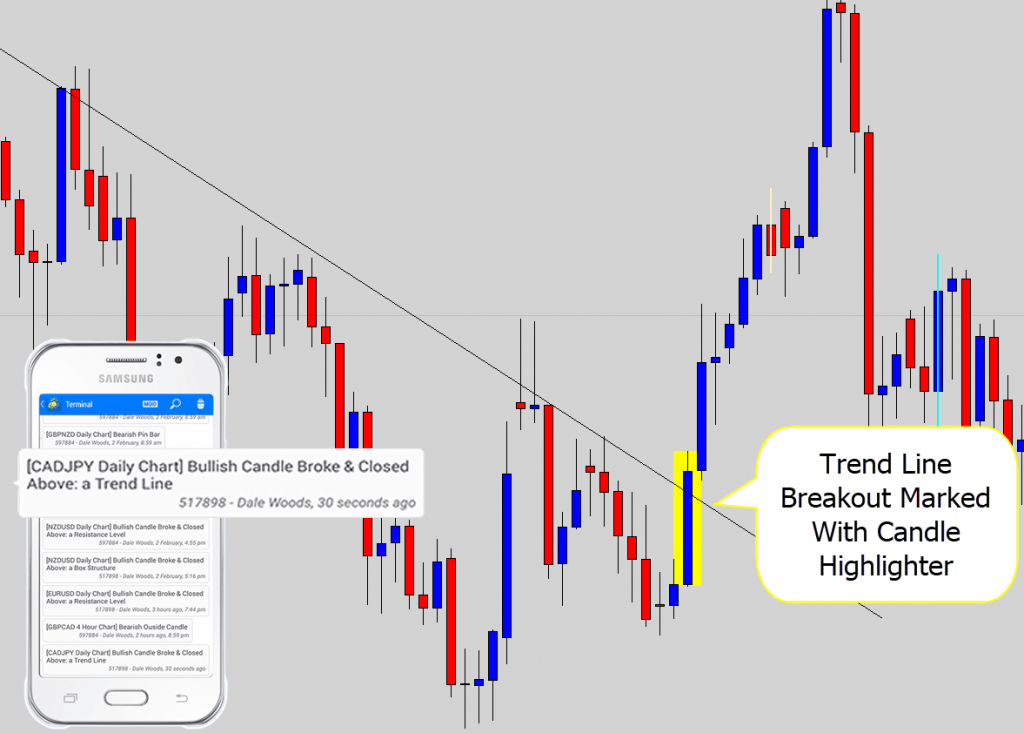 Box Breakout Detection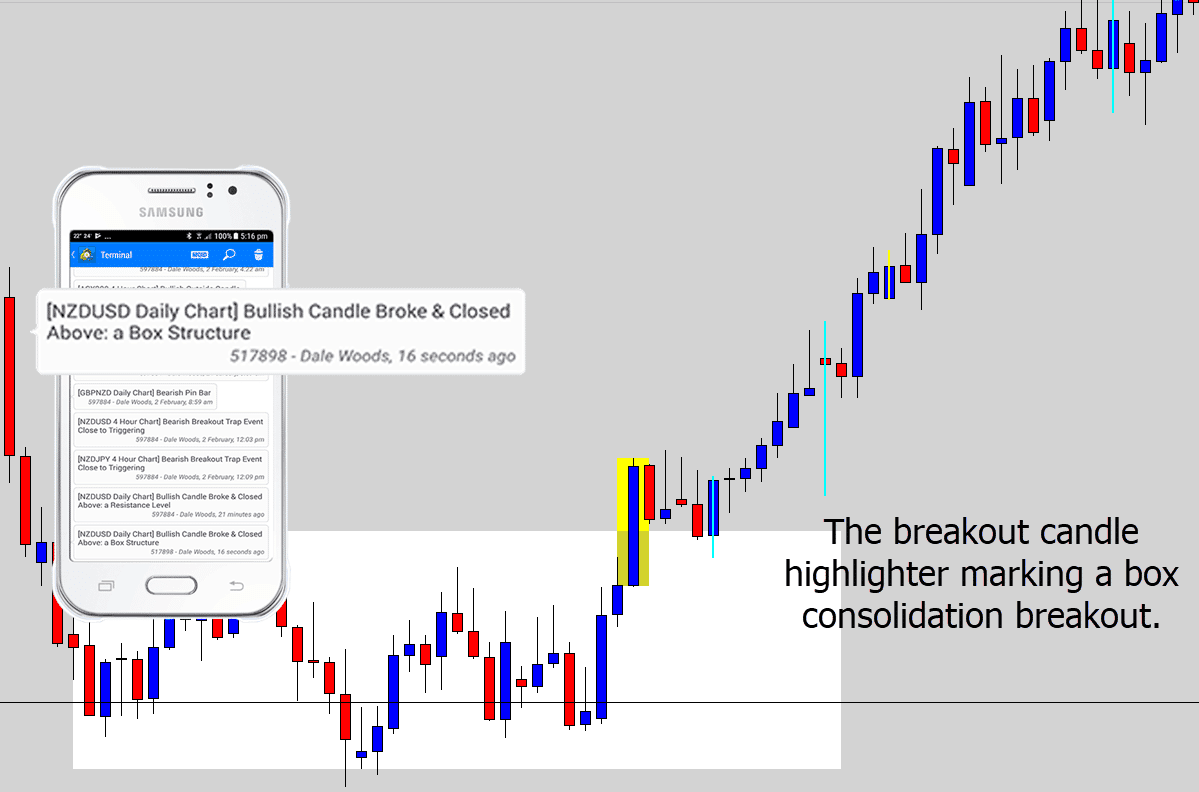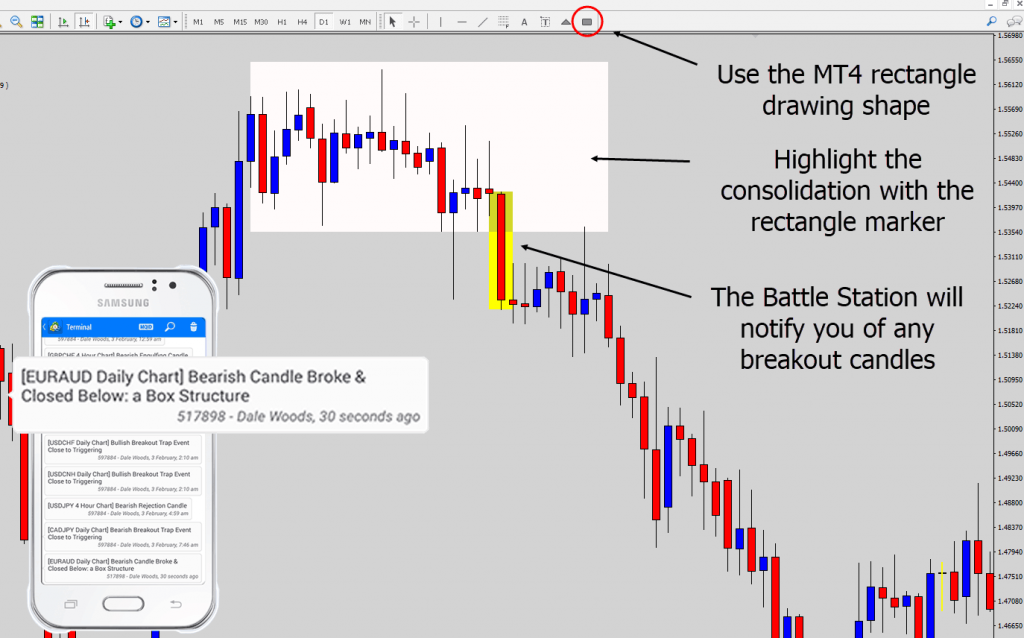 Also Possible With Squeeze Patterns Using The Triangle Tool…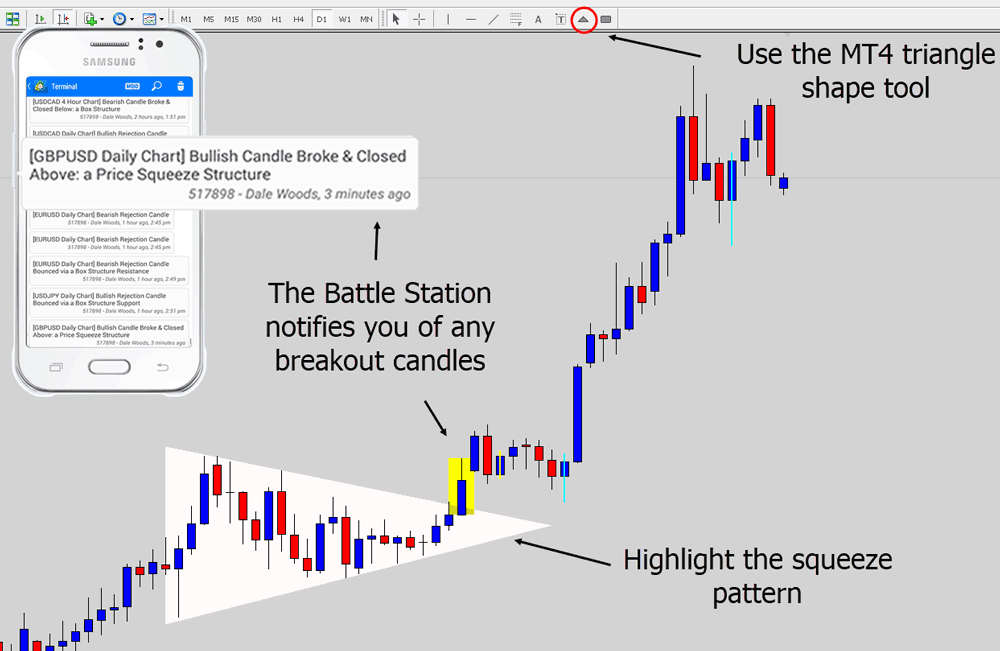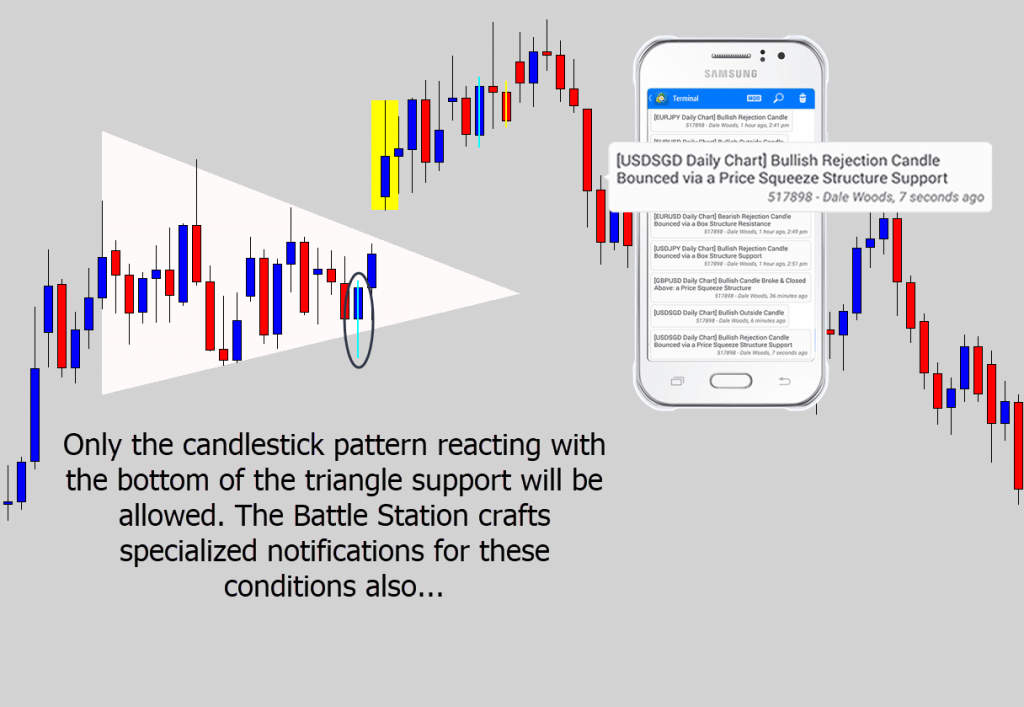 Renko Chart Features
The Battle Station supports renko charts, which are a personal favorite of mine.
If you're a renko trader, the Battle Station is going to be like a Swiss army knife when it comes to functionality. You're not going to be able to find a better renko price action indicator out there.
New Renko Candle Notifications
One of the biggest issues with renko candles, is that you do not know when a new renko candle is going to form.
The Battle Station addresses this by giving you the option to send notifications when a new renko candle is printed.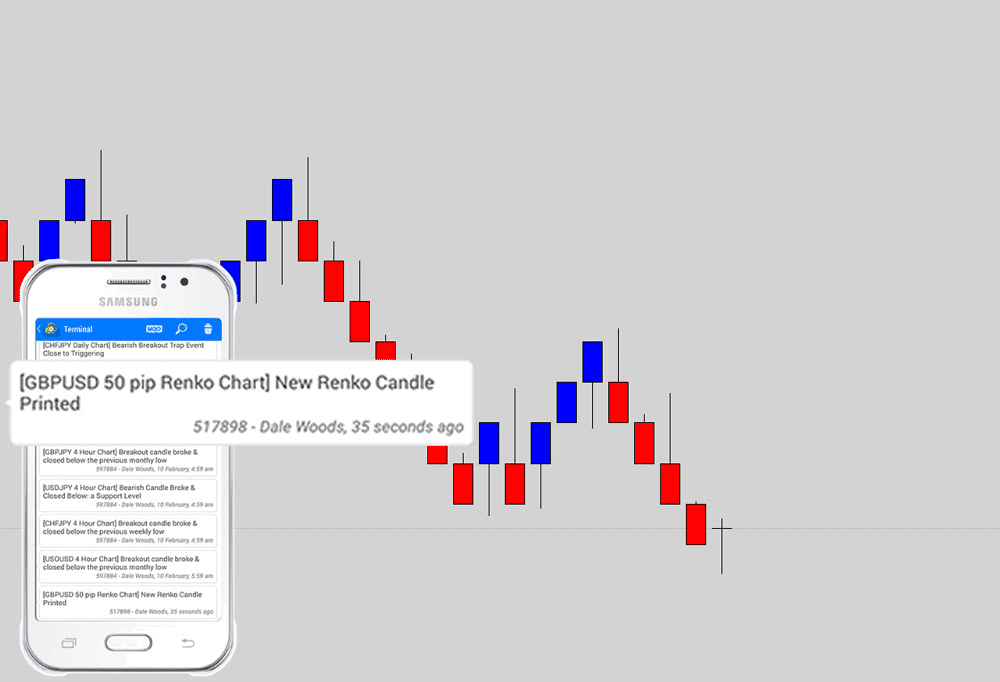 Plus The Option To Only Be Notified About Renko Direction Changes…
You might want to be notified of a direction change if you're short, and want to be alerted if a bullish direction change occurred.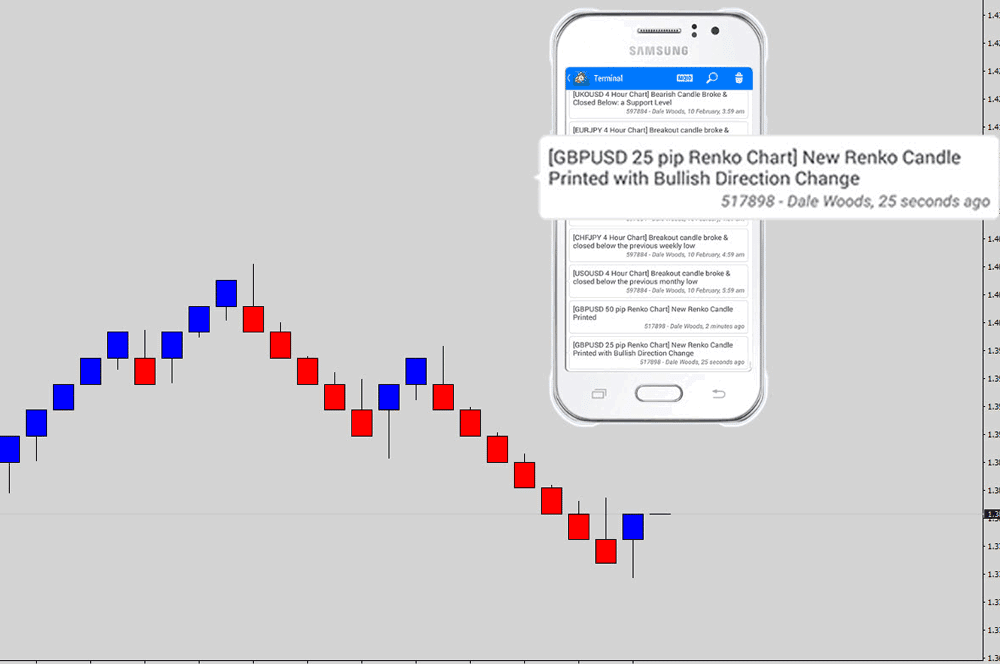 Renko Rejection Candle Pattern Detection
The only candlestick pattern for renko charts right now is the renko Rejection Candle. This is an experimental candle at the moment, but does signal a reversal is likely to occur on the charts.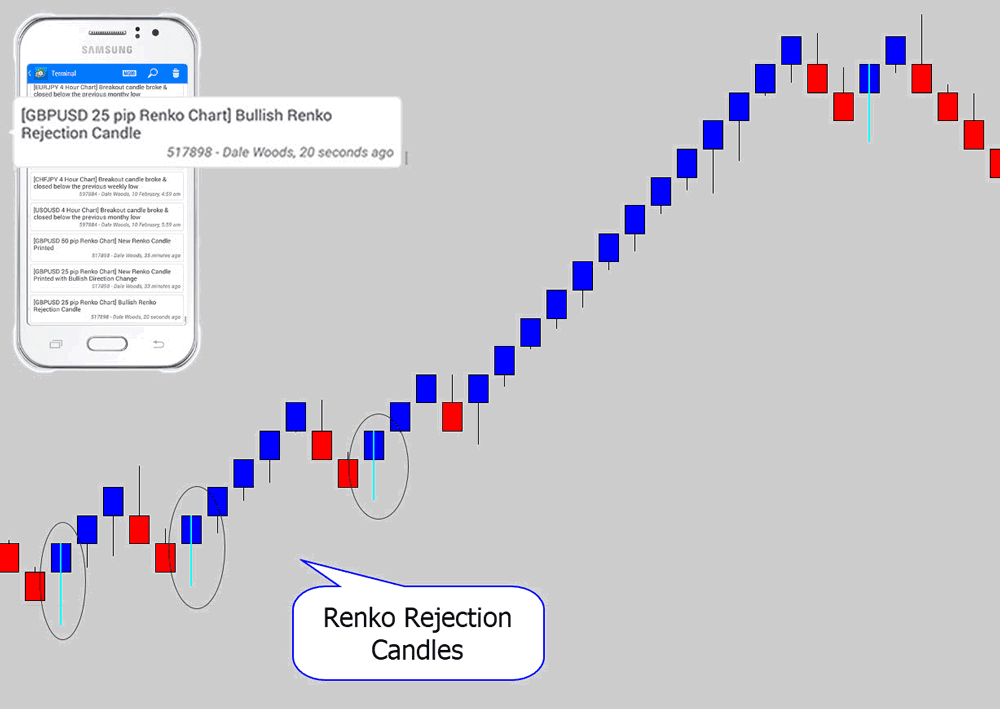 Some Other Features To Summarize
+ More & On-Going Development