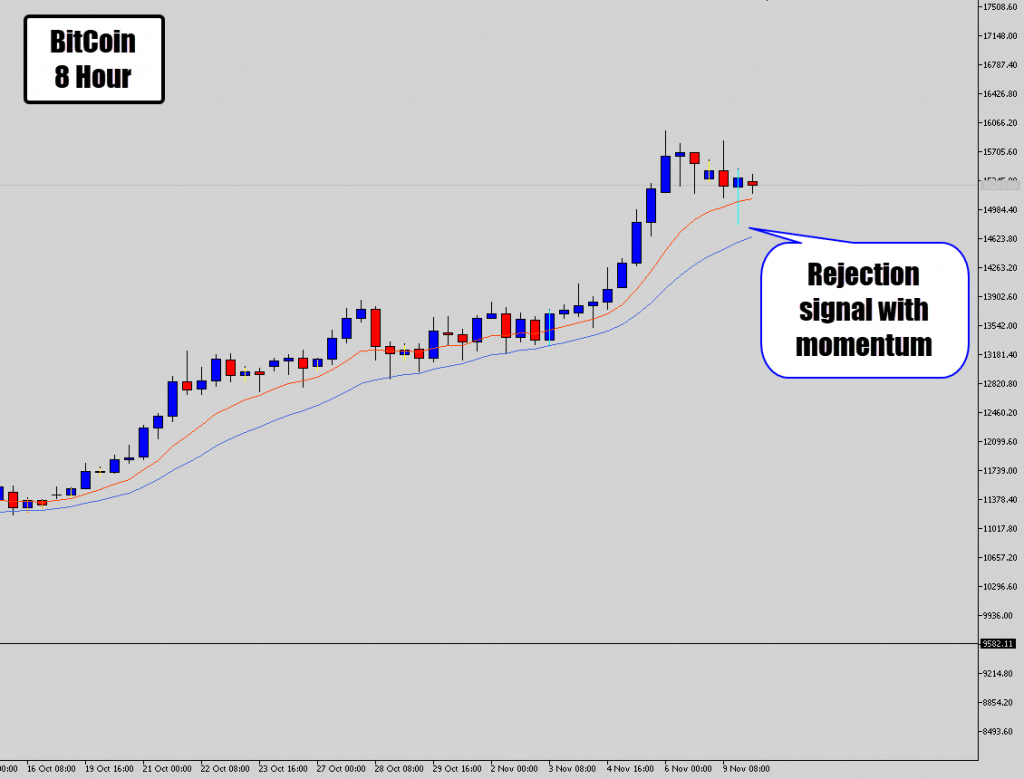 Bitcoin has been doing really well, especially after the election concluded.
We're really seeing some strong bullish momentum here with no sign of slow down.
In fact, a bullish rejection candle printed on the 8 hour chart with the trend, showing strength off a higher low.
This generally the golden standard way to trade price action, get involved with the trends and look for signals with the momentum.
If this signal follows up, it should be an easy 3x reward.
Bitcoin To the Moon…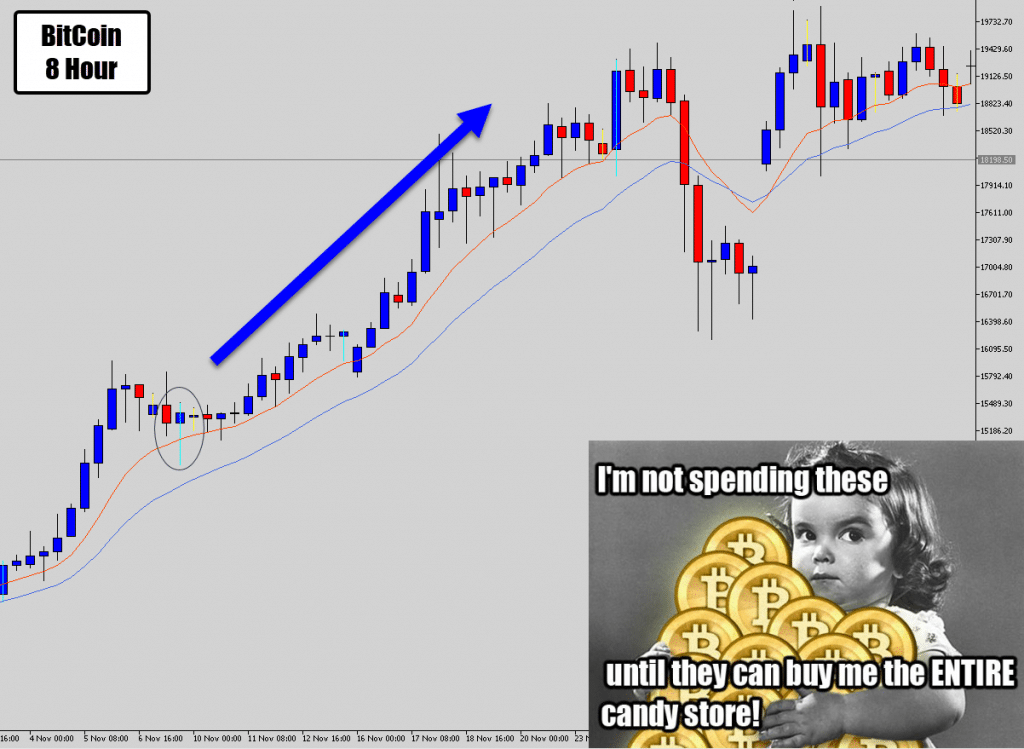 Yeah this was a good trade, a few hours later we got a pop to the upside.
The follow through after that was intense and was well enough to reach 5-6x.
These kinds of explosive moves can really make scale in strategies produce insane returns too.
Nice easy trade, I wish there were more trends with this level of energy this year.
Hope you all got paid. Best of luck on the charts until next time.