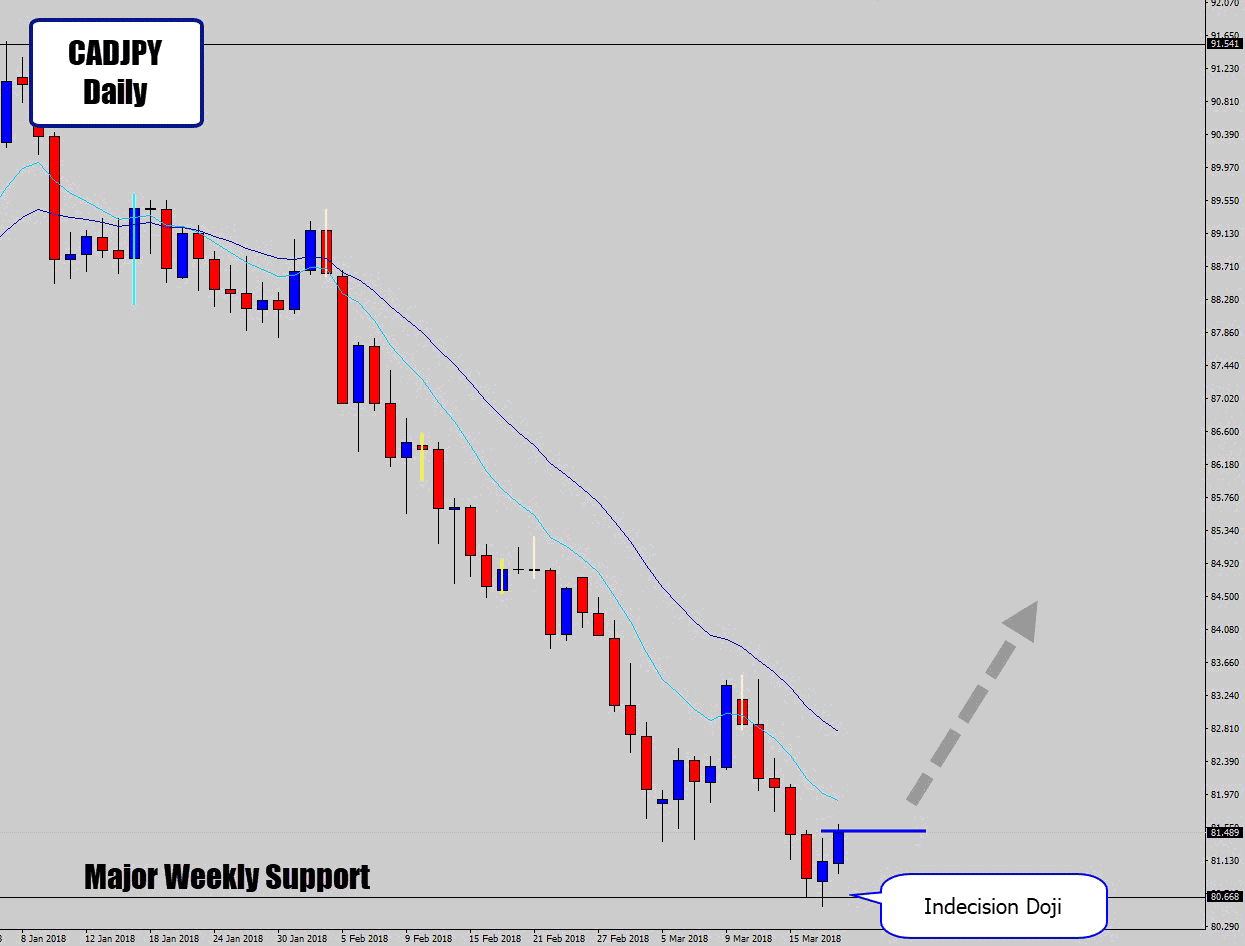 There has been some discussion in the War Room about the CADJPY chart today.
Last session price tested a major weekly support level. Go onto the weekly chart and check out this level – you will see it has acted as a major turning point, generating strong bullish moves in the past.
The daily chart has an indecision doji candle pattern resting on the support. These guys aren't so much a 'signal' to do something, but more of a frame work to build a breakout trade around.
If the cadjpy price breaks past the indecision doji high, and starts pushing towards higher highs – there is a the potential to see this chart make a strong move up.
This could be a high reward trade for those who have patients to hold. Counter trend trading is tricky, we're essentially trying to pick a bottom here (but with good technical reasons).
The market has tried to break higher a little, but I usually  wait until after the London open before trying to catch breakouts.
Given we're dealing with the CAD here, the true intent of this market might not become clear until the US open.
Good luck on the charts traders.
Follow Up…
Wow, the follow through on this doji breakout was really strong. It basically transitioned into a strong up trend.
If you like to pick tops and bottoms, you've really got to hang in there and wait for these obvious turning points in the market to be tested, then you've got a chance to catch a major market reversal like this.
This market is still pushing into higher highs, and the bullish trend looking healthy for continued higher prices – but most traders would have likely reached their profit targets by now.
Well done to all who were on this bullish train!