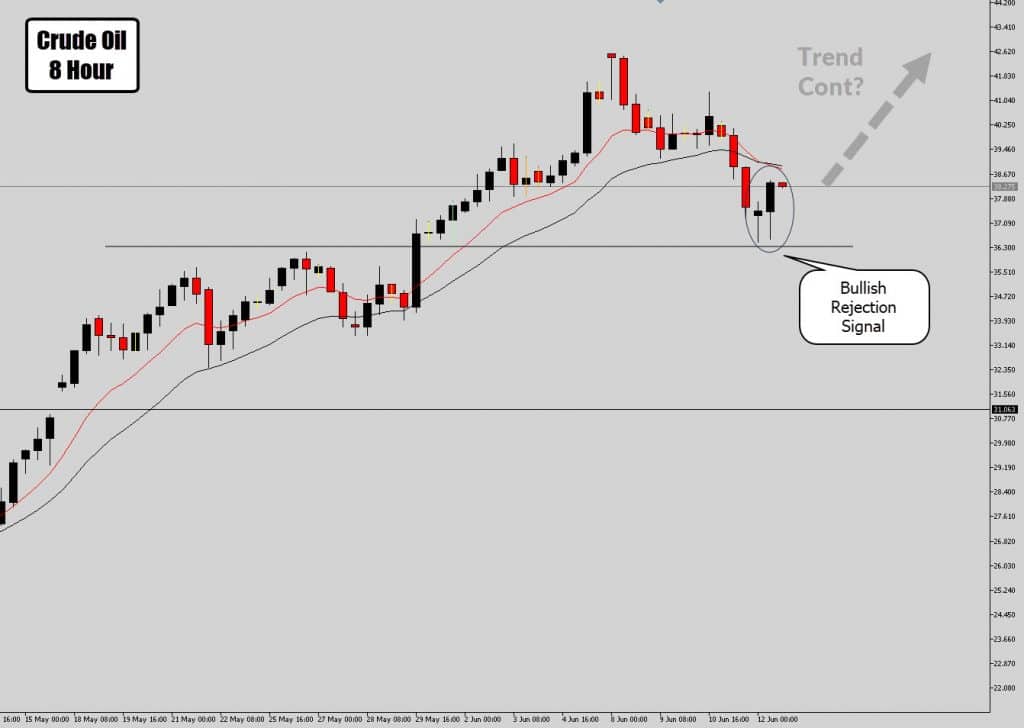 I've been looking for a trade opportunity to get into this cruide oil recovery trend.
In theory, oil will just continue to increase as the economy comes back online, and energy demand starts to return back to what it was.
We've already got a nice estabilited bullish trending structure, and a bullish rejection candle did pop up on the 8 hour chart.
But you need to look at the macro to see why buying makes sense here…
The daily chart really brings up that nice bullish run, and the stable bullish trend in progess.
What pops out at me here is that oil has corrected back into the mean value, and is starting to bounce off a swing level within the trend.
These are nice hot spots to get into a trend at a good price, and give you better upside potential.
The lower time frames basically give you an earlier entry signal, which is what the 8 hour bullish rejection candle is.
One downside here is that the swap rate for crude is huge with my broker at the moment, 10% of my risk per day. So we really need to see some trend continuation fire up quickly for this to be worth it.
Best of luck on the charts traders.
Signal Follows Through, But Then Grinds & Kills Me With Swap
The initial signal follows up with some good bullish movement in the next few days.
I hold the trade to ride the long term move, and then we get this…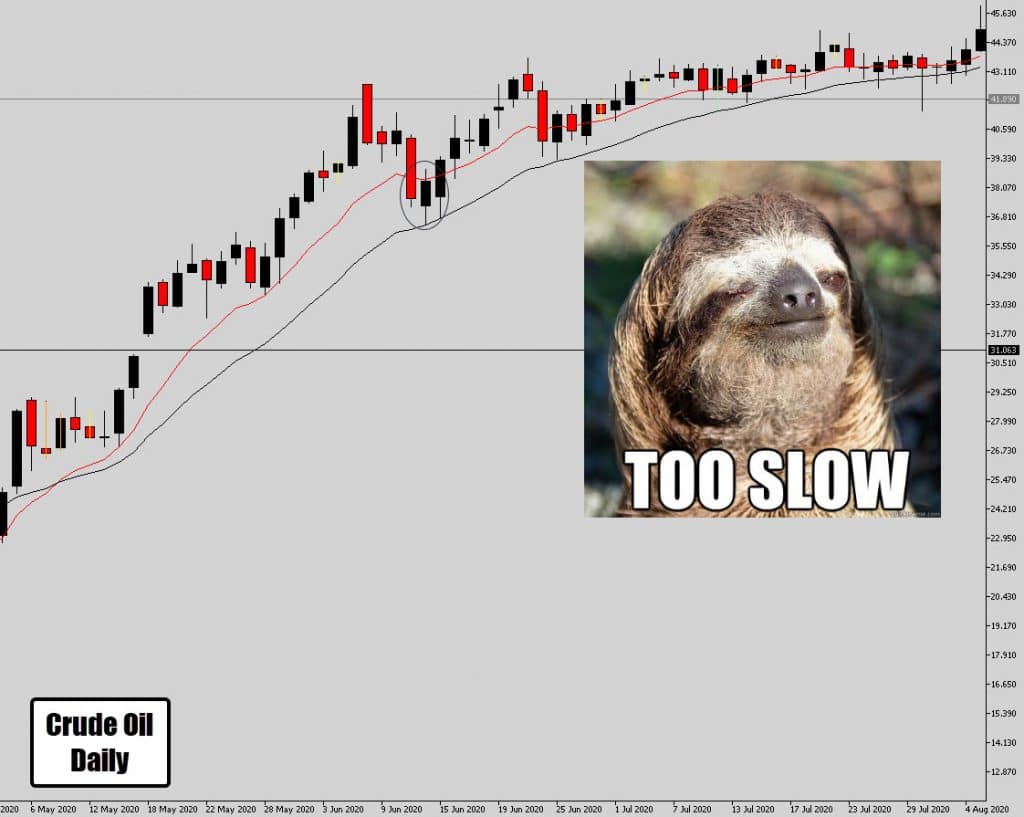 Oil comes to a grinding halt, and I persist with holding the trade on the opinion it will only be a short term pause.
But it continues, and I noticed the swap rate on this market is extremely high and building against me.
I exit with a smaller profit than expected – if I held the trade, the swap rate cost would have eaten all my profits.
If you would like to learn how to read charts this way, and catch price action signals like this one (even though it turned out to be a bit of a dud), the War Room might interest you.
You can also check out my app store for my latest MT4/5 tools.
See you for the next trade.