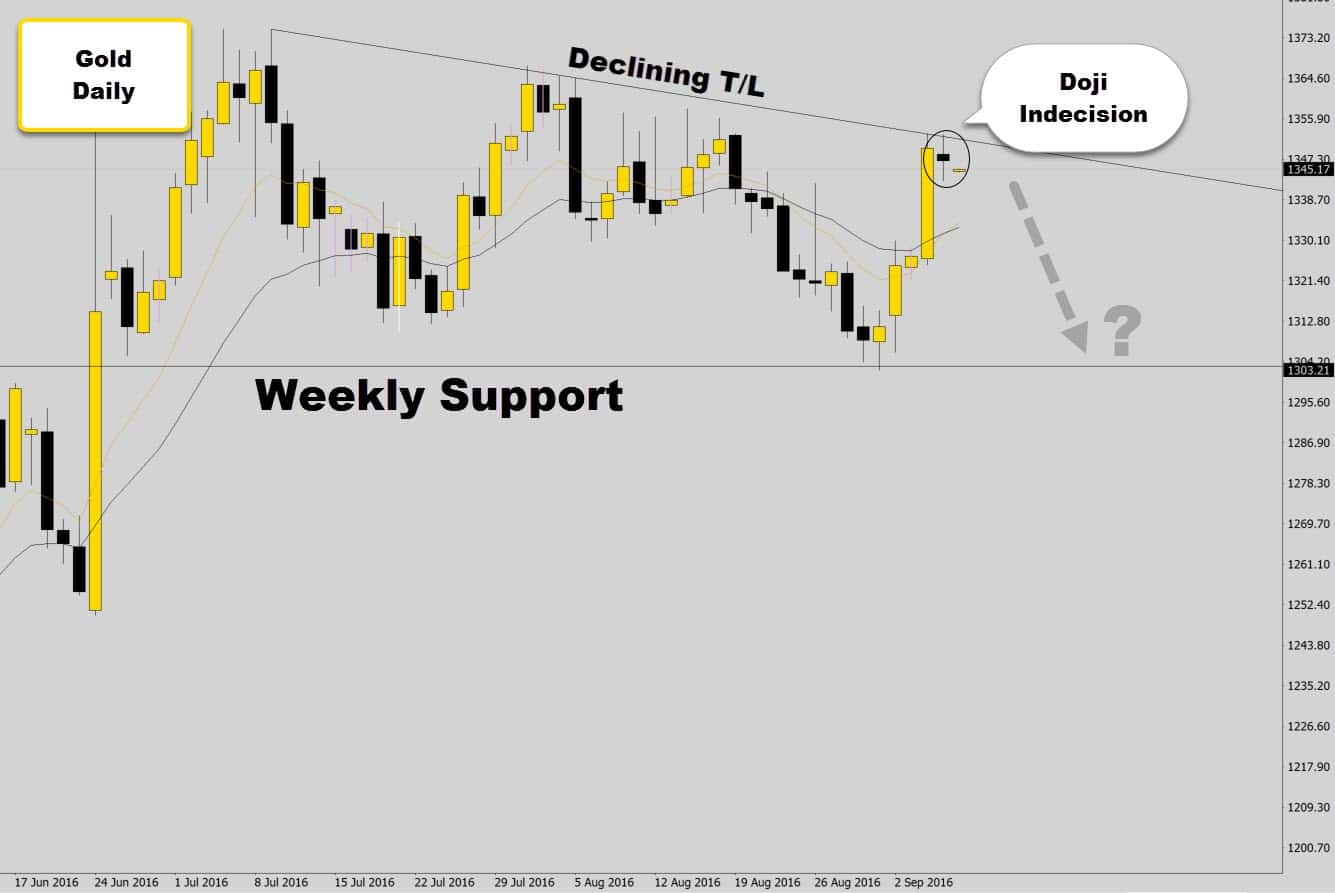 Gold dropped an Indecision Doji last session as the aggressive bullish momentum was soaked up by the declining trend line structure.
If we see a break of the Doji low in the US session, we could see a bearish move down to the weekly support below.
Notice overall this is a larger squeeze pattern developing, gold is back building for a larger breakout.
For now, we will probably see the market trade within the squeeze pattern a little longer, until price gets a little more tightened up into the wedge.
If the Doji low is breached, then we are mostly likely to see a move to the other boundary of the structure – which is the major support there around the $1300 level.
Best of luck on the Charts
Yep – The Doji Breaks Down Low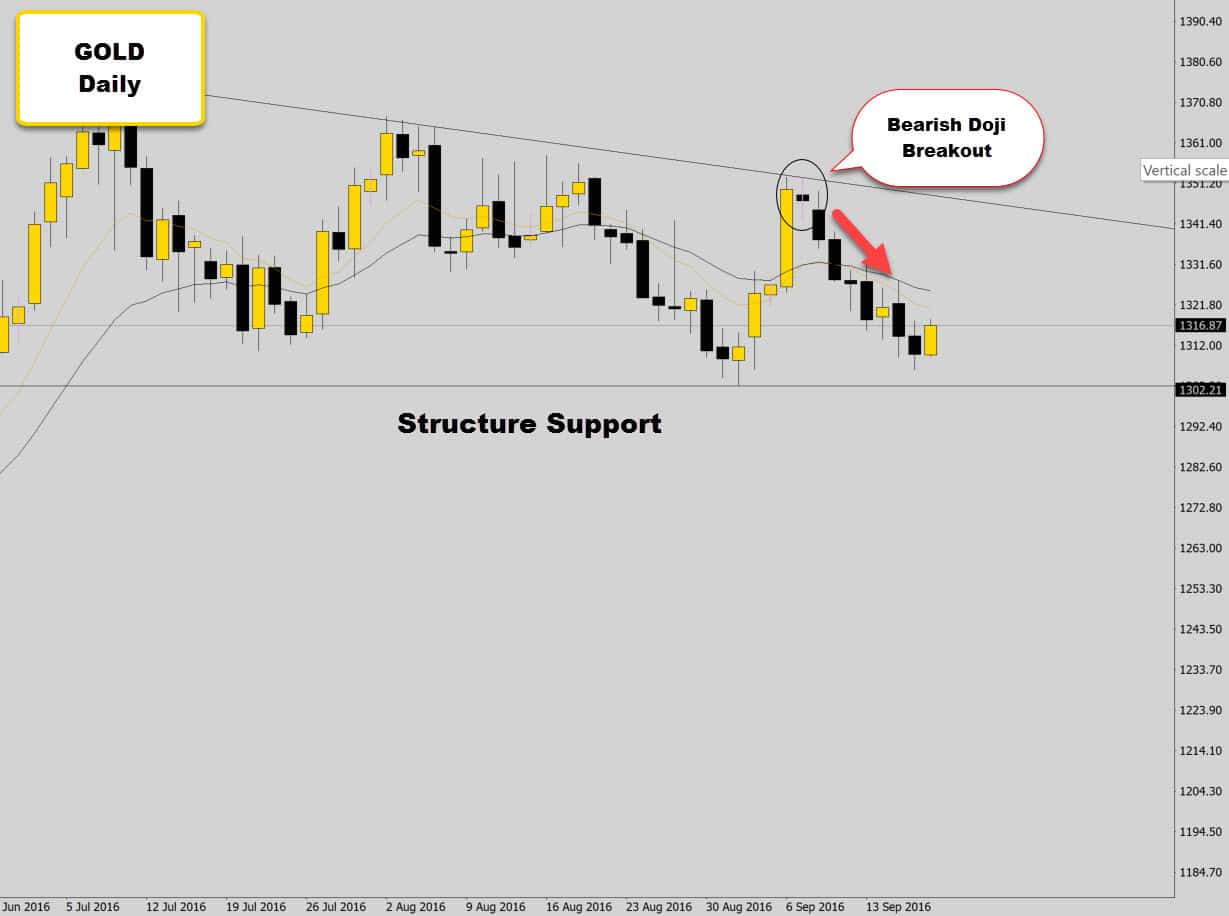 So the Doji did give way to the bearish side and the market moves down out of the indecision.
As anticipated, the market did make a run for the structure support here, so this was a nice steady trade.
Now the market has reached the structure turning point again, it's time to think about taking profits as the bulls are probably going to come back into the market now.
This is a really nice example of how Doji breakouts should play out. There are always a lot of Dojis on the charts at any given time, but I prefer the tight ranged Dojis that form at key technical areas on the chart.
If you're interested in this kind of breakout trading, and watch to learn other breakout trading techniques – checkout the War Room for Forex traders, it's our member area which contains many useful things for price action traders, including the Price Action Protocol trading course.
Best of luck with your trading!