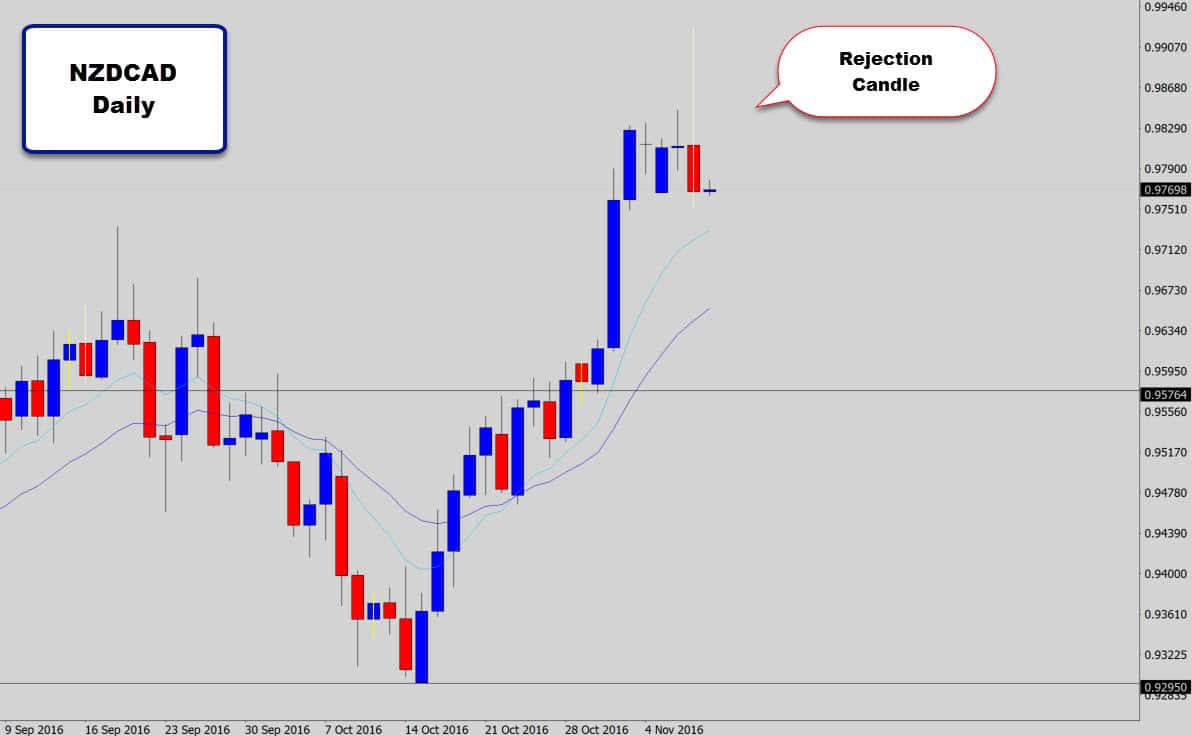 So Donald Trump happened, and as most people expected – the markets initially went into panic. Surprisingly though, the USD recovered in a 'dead cat bounce' manner and even continued to rally after the initial dust settled.
Most pairs have a giant rejection candle on them, and we're now going to have to wait for price to stabilize before we get any good swing trades.
The NZDCAD seems to have some normal price action here that we can work with.
A large bearish rejection candle sits on top of a strong bullish 'straight line' move.
If this setup works out we could see a sell off back to the old weekly resistance level.
Looking to grab a retracement entry here, as that would provide the ideal risk/reward profile for this trade. Any other trade configuration would be in my option a little risky due to the fact of having to use tighter stops after a volatility surge.
Bearish Nose Dive Follows… Without Me On The Ride!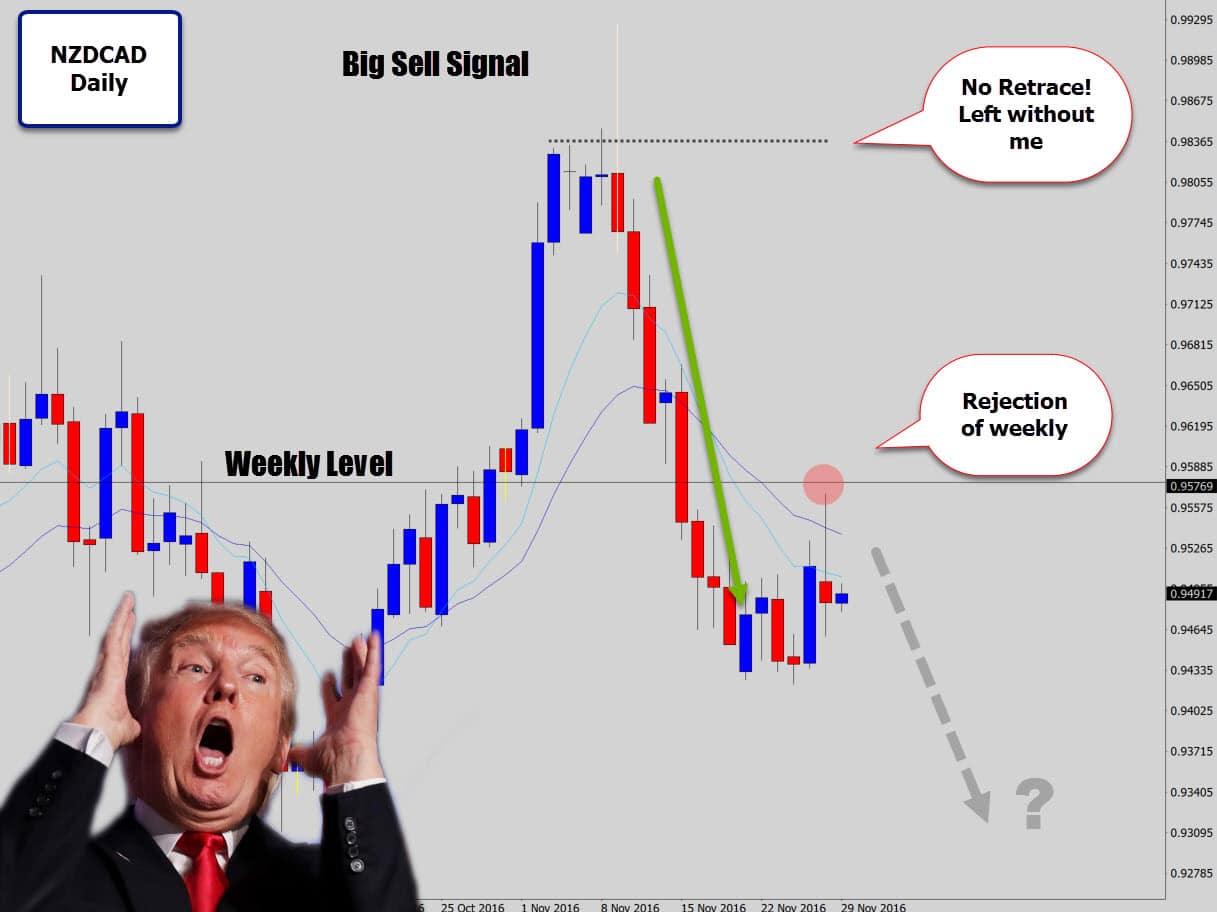 Of course, this ended up being a MONSTER trade – leaving me to watch from the sidelines.
The post election volatility continued, driving markets in straight line trends. Ironically it is very hard to find a trade in straight line conditions, because your only option is to buy high or sell low.
The NZDCAD dropped in that straight line fashion, breaking below the weekly level I mentioned in the pre trade post above.
Now that level is busted, and price is trading on the bottom side of it, we finally see a retracement as the market re-tests the level from the opposite side.
The level is now holding as resistance, as we can see we got some bearish rejection on the re-test.
Personally I would have gotten more excited if the bearish rejection was a little stronger, it looks a little so-so at the moment.
But definitely looking like the market has the potential to move lower again.
If you want to learn more about this kind of swing trading, and learn how to miss awesome trades like this  (jokes).
Love the idea of trading with price action and clean candlestick charts like I've shown above and in my other posts? Then check out the war room for traders, it might be something you're interesting in.
Until next time, best of luck on the charts.