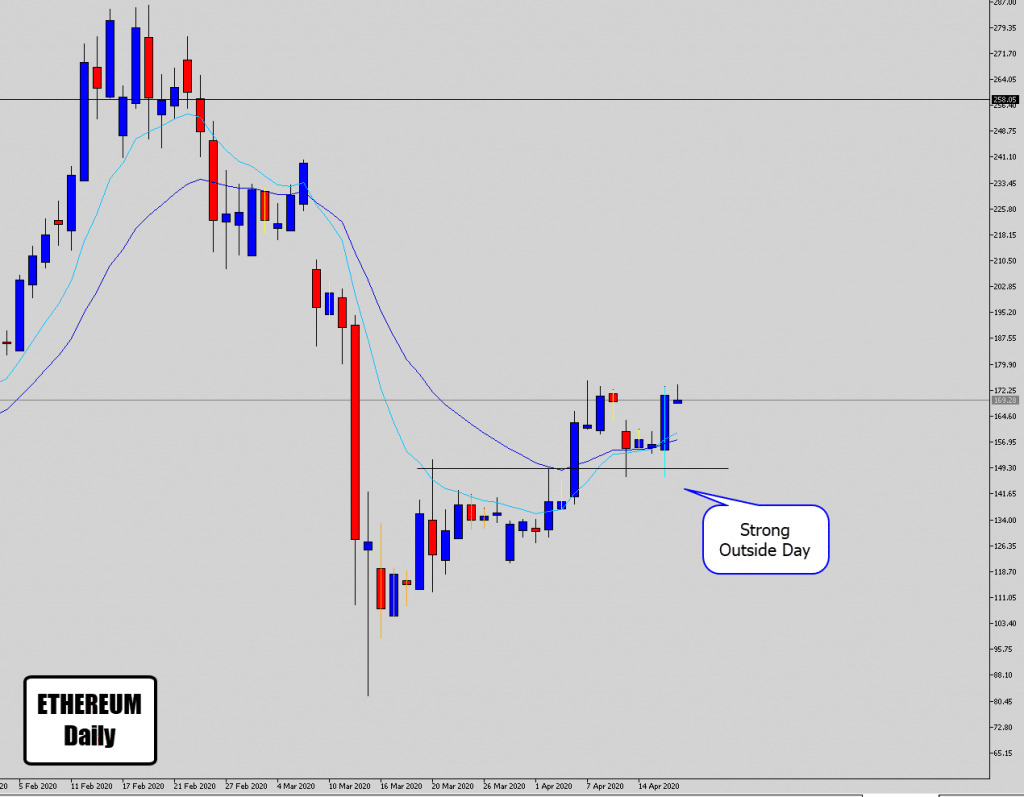 We do trade the crypto market when they 'what money likes' and are producing moves.
The Crypto market did get a bit of love yesterday, with all my Crypto charts showing bullish activity.
My favorite is the Litecoin price action, which shows the best structure, and the strongest bullish signal.
Coming off a nice bullish hot spot, this has strong potential to push into higher highs.
Crypto runs/trends are in short bursts these days, so targeting a simple 3x seems to be the logical choice, given the recent chart history.
Check with your broker to see if they offer crypto through MT4/MT5, as most are these days.
Best of luck alt coin bulls 🙂
Ethereum Rallies with the Rest of the Crypto Sector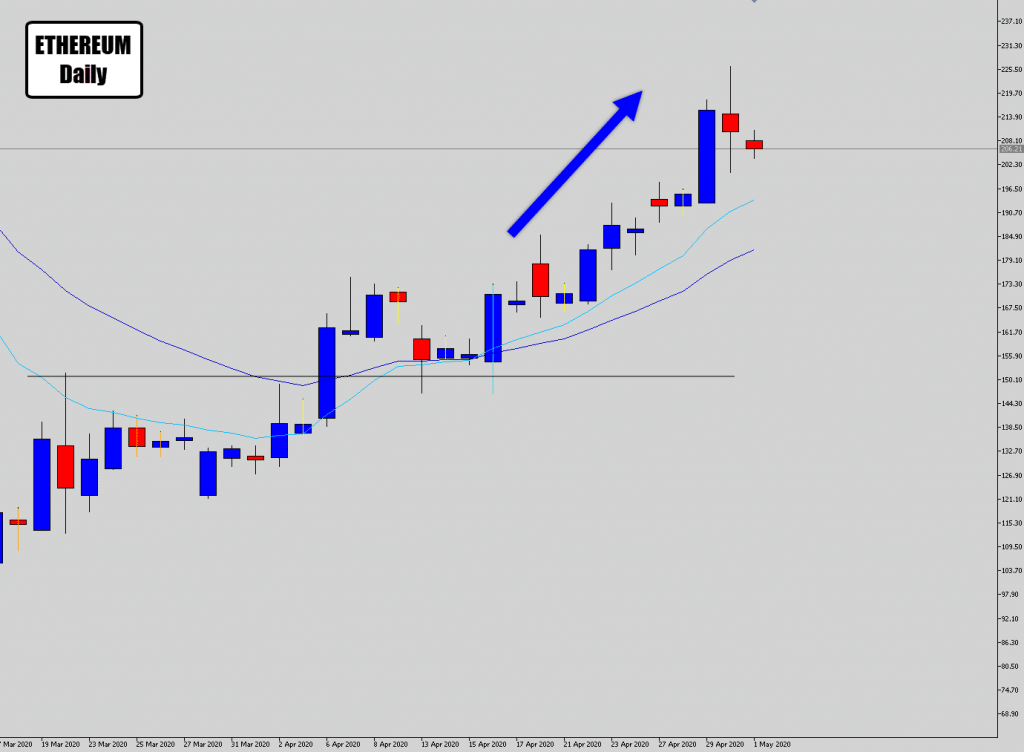 A nice move on ETH/USD along side the rest of the alt coins.
This bullish activity is speculated to come from a "halving" event on Bitcoin… which usually spawns big bull runs that flow into alt coins like Ethereum.
This signal responded fast, so retracement prices were no up for grabs unfortunately.
There was also a good signal on Litecoin as well which produced similar results, but as I said in the inital post – I liked ETH the best.
It had clearer structure and a stronger signal that played out really nice.
If you're a crypto trader, and would like to learn the price action strategies we use in Forex, futures, indicies and crypto… check out the War Room which contains all the price action secrets and strategies of mine.
Best of luck on the charts for the rest of 2020 guys.