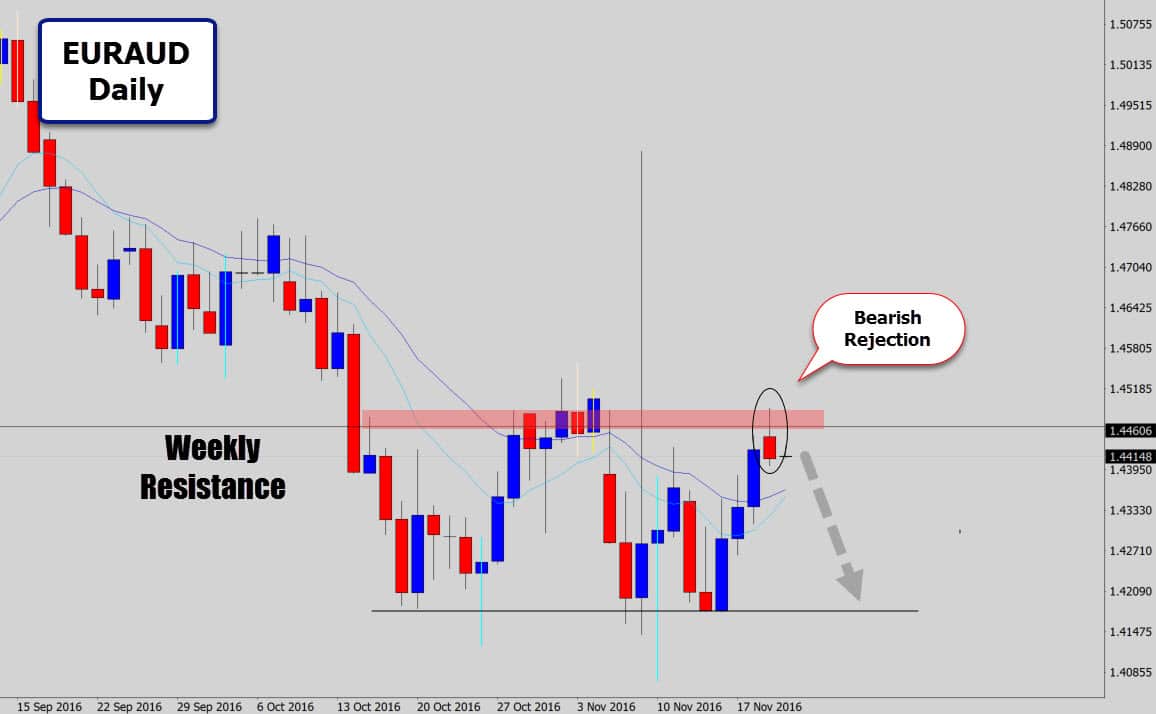 Looks like the USD has displayed some weakness to start off the week, setting up a lot of charts towards a mean reversion. NZDUSD outside candle off support looks great, but an ideal retracement entry looks unlikely.
For those who watch the war room weekly commentary, we talked about EURAUD potentially becoming range bound. We are looking at the previous highs to behave as resistance again, as the market had a range bound like structure.
Today we have a rejection candle off the range top, which is also is in fact, a weekly level – price is demonstrating/communicating it is still holding as resistance at this important level.
If this fires off a downward move, likely targets will be the obvious range support bellow.
Ranges Gonna Range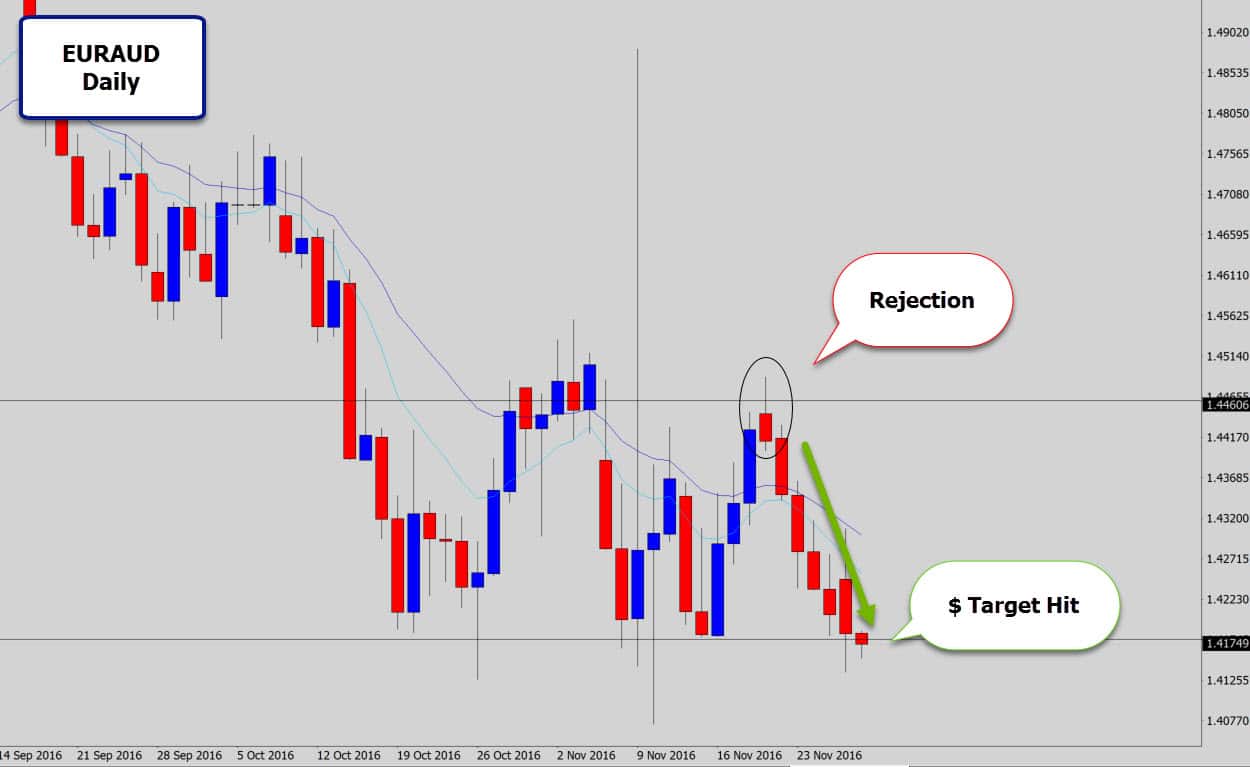 A very simple trade idea, and a simple and easy outcome.
Nothing is more simple than ranging markets, you just need to look for clear ranging structure and let the market tell you when to get in.
Some say candlestick confirmation is bs, but for ranges I think its the lifeblood of a good trade. Ranges can get very 'whipsawish' around boundaries, best to wait for say that rejection candle to let you know what the market is trying to do.
This one played out by the book – range top to bottom. Now we would expect the market to bounce off the bottom, but again, candlestick or price action confirmation is key here – we don't want to just buy blindly.
If you're interested in learning more about price action trading, and how to read charts in a simple manner – the war room might be something you would benefit from.
All the best on the charts this week.