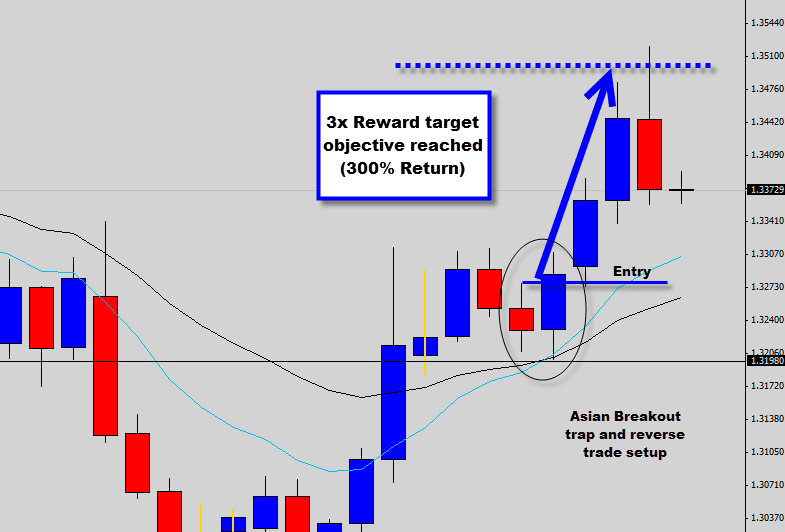 In this weeks commentary we spoke about an Asian breakout trap trade that formed on the EURCAD daily chart, which signaled to us that prices were ready to push higher after recently busting through resistance. When this resistance level was confirmed as support again and the chart produced the Asian breakout trade, we had a high probability low risk signal which has now exploded upwards and reached our 300% target. Luckily our target was hit in time before a large bearish reversal candle formed, with our set and forget trading style this was an easy win.
I know many of our members profited from this trade, this setup was discussed in the War Room video commentary last week. If you would like to become part of our War Room and learn our price action trade setups and trading techniques, check out the War Room page.
Previous discussion on this trade setup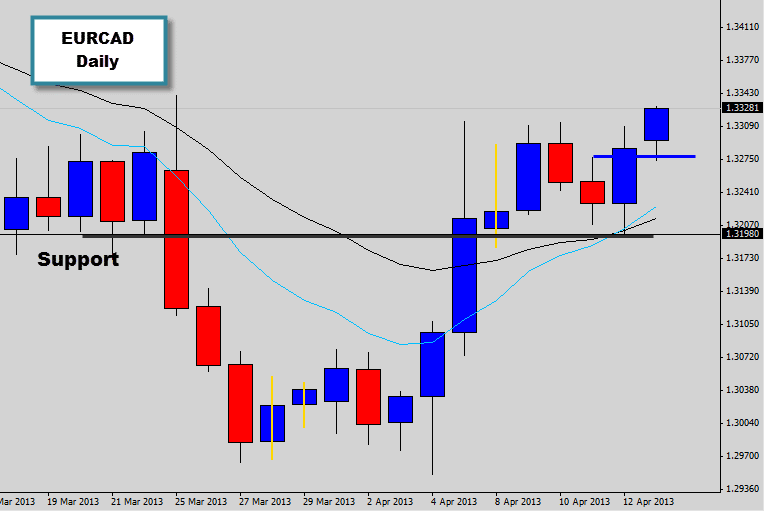 In this weeks War Room's video market commentary we spoke about this trade setup that formed last week on the EURCAD daily chart. By observing an Asian breakout that failed and caused price to spring in the opposite direction, a potential 'Asian breakout trap and reverse' entry was triggered was when price breached the previous day highs. Some of the War Room members caught this trade entry.
Price is also breakout out of an Inside Week candle on the weekly chart, if price can maintain itself and close above the signal candle high, then we could see more bullish price action into this trading week.