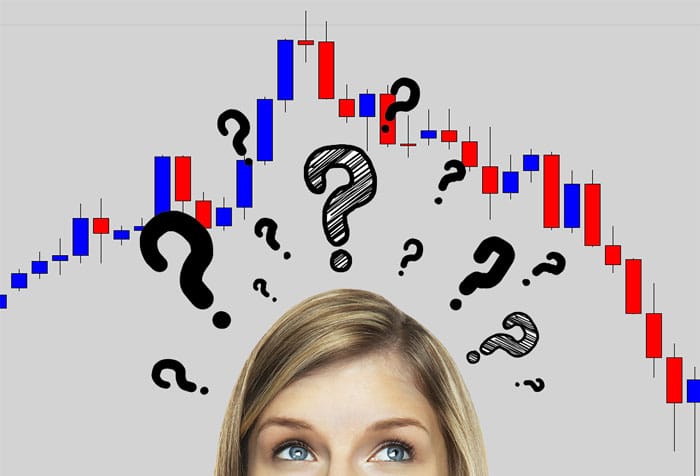 Let's face it: most traders are very uninterested in the larger time frames.
They're too slow, they much prefer to play in the slaughtering fields known more commonly as the 5 & 15 minute time frames.
We've all been there, blown accounts, gotten upset over failing, and been left wondering where it all went wrong.
As you replay events over and over in your head, you eventually ponder to yourself, "What time frame is going to work best for me?"
This is a question a lot of traders are looking to get closure on.
On the popular Forex forums, you would have noticed that most traders gravitate toward and even heavily promote scalping or day trading strategies.
You've probably even used logical thinking like, "Well if everyone else is doing it, then it must be the way to go, right?"
Nine times out of ten, traders are banging their heads in frustration because they've 'followed the herd' like this, and ended up using deadly high frequency trading strategies on the faster paced time frames.
When traders come to me and ask me why they aren't doing so well – I recommend they make the switch to the daily time frame.
Nearly every time I am met with resistance – most are very hesitant to make the switch.
The reason the majority of traders are reluctant to change stems from a few misconceptions of using the higher charts, like the daily time frame.
Today I am going to put out some fires, and alleviate some of the concerns you may have.
Continue to read today's top myths about the daily chart, keep an open mind and most of all – be honest with yourself.
MYTH #1 – The daily time frame is too "expensive" to trade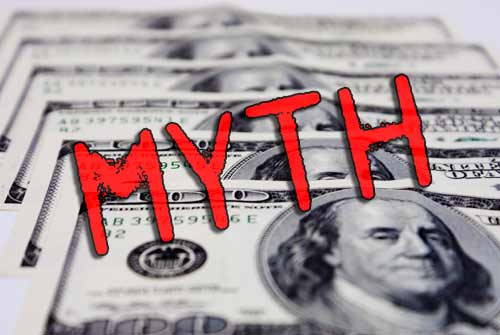 The first suggestion I like to make to troubled traders, is to try to base the core of their trading decisions from the daily time frame.
The most common response I receive back is, "How can you expect me to trade the daily time frame when I have such a small account?"
If you think like this, then you're lucky you found this article. Believing that you can't afford to trade the daily time frame is a very toxic, self-sabotaging misunderstanding to make, and your own mental blocks are stopping you from moving forward with a winning mindset.
Your account size doesn't determine what time frame you should be trading.
All this silly speculation flows from the idea – "the wider your stop loss, the more expensive the risk."
It's true your stop loss will be wider when you work with trade signals derived from the daily time frame, but the moves you will capture are just as large.
Actually, it's not as wide as you think – the average stop loss size is about 50 pips. It's not really that big of a deal, especially when you might grab 250 pips out of a 50 pip risk.
Traders who believe the daily time frame is too expensive to trade, simply don't understand how to calculate position size correctly.
Lot sizing is calculated mathematically, so you can risk any amount of money into a stop loss of any size.
It's possible to risk $100 into a 10 pip wide stop, or a 100 pip wide stop.
If you want to, you can calculate the position size needed for $10 risk across a 2000 pip stop loss spread. Actually it took me two seconds to do that calculations, $10 risk over 2000 pips on the EURUSD would be a lot size of 0.0005.
They're just numbers, you just need to be able to work with them properly.
If you're on a micro account, you could calculate your position size accurately to only risk small amounts, say $5 into a 70 pip stop for example (which would be 0.007 lots on the EURUSD).
There is no restriction on what money you risk over what stop size – unless you risk a stupidly high amount of money which requires mammoth lot sizes like 50. If you risked $20,000 over a 10 pip stop loss, you would need a position size of 200 lots – and you would probably make a few guys over at your broker break into a sweat trying to fill that.
it's just simple mathematics, and really should be the bread and butter of your money management skills.
I am not going to bore you by going into the math here, but I do cover all this in detail in the Price Action Protocol Course.
I've even developed a money management panel tool which does this calculation for you – which is available for war room traders also.
If you're not part of the war room, you can always use other third party calculators like the babypips position size calculator.
If you're serious about getting trading right, and you don't know anything about position sizing – I suggest you make this an urgent priority. Once you understand it, you will never say silly things like 'the daily chart is too expensive'.
Checkpoint
It doesn't matter if you have a $100, $1000, or $10,000 account – if you understand position sizing, then you can trade on the higher time frames with ease. You don't have to miss out on the benefits the daily time frame offers because of what other naive traders told you.
MYTH #2 – Higher time frames are not as profitable
The majority of traders, especially the newbies, are so focused on short term charts, because they have entered the market with the wrong mind-set.
Many traders believe if you put in the hours, you will get the returns – because this is what our normal lives have taught us.
If you put in the extra overtime at your day job and your boss is nice enough, you will generally be rewarded for your extra enthusiasm and efforts.
The market just doesn't work in this way, in fact it's the opposite. It's crucial you don't make the mistake of trying to bring real-life intuition and logic into the market – it is a dangerous mix.
The lower time frames will generate more signals, but these signals are much lower in quality.
When you're trading in an environment like the 5, 15 and 30 minute charts, you're basically trading off 'market noise'.
Granted, the longer time frames won't roll out trade setups at such a high pace. But, the signals that are generated on the daily time frame are much more reliable – and have a much better chance of working out.
It's the whole quality vs quantity argument. Quality is more important in Forex. It's better to trade a handful of high quality trades, rather than trying to trade lots of poor quality ones.
It's a no brainer, the daily time frame offers more clarity by providing the 'bigger picture':
It's far easier to identify the core price movements and get a much better read into the market psychology; flick over to the daily chart and I bet you will be able to interpret the market much more easily than if you are used to reading the lower time frame charts.
Signals on the daily time frame contain more value as good trading opportunities, because they contain more price data within the signal. A signal on the 15 minute chart contains only a fraction of the data in comparison, therefore making it many factors lower in reliability.
Signals on the daily time frame generate good follow through with price movement, allowing for a better chance to hit a 1:3 risk reward on your trade. A trade setup on the 15 minute chart is at high risk of being destroyed from the normal day to day volatility.
These rejection candles that formed on the 15 minute chart, during typical market conditions, offered very little to no price follow through. These would be very frustrating and not very profitable to trade, most ending as a loss.
Now have a look at the daily chart and check out the difference…
The first thing that clearly stands out is the core market direction. The daily time frame prints this loud and clear, whereas the 15 minute chart was very difficult to determine where the market wanted to go.
Trade signals that formed in line with the dominant movement on the daily chart saw much better price follow through.
Checkpoint
Many traders believe the high turnover of candles on lower time frames = more profits. It's quality vs quantity. 1 signal on the daily chart has 96x more price action data within it over a 15 min signal – making the daily signals much more accurate & reliable.
MYTH #3 – The longer YOU'RE in a position, the higher the risk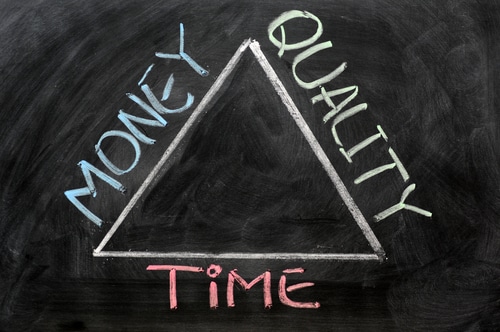 There are traders that will push the idea of being 'in and out' of the market – claiming it is less risky over holding positions on a longer term.
This is built on some bad logic, it generally goes something like this…
"When you enter and exit the market really quickly, you won't be in danger of being stopped out if the market reverses on you."
Think about it, you're always going to be at risk of being stopped out from an unexpected market event, no matter what strategy you use.
The funny thing is, you're more likely to be stopped out by some intra-day volatility when you take low time frame setups, and use stop losses that are tighter than a bee's backside.
The daily chart does a good job of filtering out this intra-day noise, providing you with more reliable data to base your trading decisions off of.
Most daily time frame setups are hardly unaffected by the intra-day volatility that knocks the scalpers around.
Gaining more of an edge can be as easy as going up higher in the time frame scale.
Lower time frames spawn mentally taxing trading strategies that require you to be at the computer and monitor price movements for hours on end.
Most short term traders initially love the 'thrill' and the 'action' the fast pace charts provide – but it's only a matter of time before you experience 'mental burnout'.
You've only got a finite amount of mental discipline per day. Once it runs out, frustration starts to build up within and dangerous emotions you've been trying to hold in are suddenly dictating your every move. Your emotions want what the market won't give.
Greed, frustration, anger and impatience start to trigger bad trades, sending you into a dangerous state of mind that is hard to bounce back from.
The daily time frame sets you up for better success straight away.
You only spend a fraction of the time in front of the charts – so you're at less risk of experiencing 'trader burnout'.
It's going to be much easier to keep a cool head while maintaining your mental and emotional discipline.
Checkpoint
Trading with strategies that use low time frames require you to sit in front of the screen for too long and can lead to a mental burn out. This is when you're most susceptible to your own emotions and can trigger a dangerous wave of responses from you that are hard to bounce back from. Time frames like the daily chart require you to spend much less time in front of the screen – therefore preserving previous mental energy and discipline.
MYTH #4 – Positions are dangerous to hold overnight
This statement is just newbie day trader's crap.
"You've got to close your position by the end of the day"
The Forex market is open for 24 hours, 5 days a week. It is fair to say that holding positions over the weekend can be a little risky if your position is fresh, due to unexpected weekend gaps from high impacting global events – but that's a completely different topic and it is rarely is an issue.
There is no benefit to closing your trades at the end of the day in a continuous market. The end of someones day is the start of someone else's.
In fact, you could actually be shooting yourself in the foot by closing off your trades early. It's not uncommon for trades to take one or two days before you see the 'breakout' move from the setup.
Have a look at the example trade setup shown below – a bearish rejection candle captured on the daily time frame…
This is a good example of why we need to be patient, and let the market do what it needs to do. Closing before the end of the day would have ensured you were left standing behind, regretting a lost opportunity.
I know it would be great if you could enter a trade and price proceeds to shoot off like a cannon ball hitting your target straight away. This will occur sometimes, but you shouldn't be relying on it happening too often.
The reality is, some trades may dip into the negative once or twice before maturing into profit – this dipping in and out could span over a few days.
You need to give your trades a chance, and give the market the opportunity to do its thing. Don't cut yourself short by closing your trades off at the end of the day – you will seldom catch any good moves in the market if you regularly do this.
Checkpoint
The Forex market is a continuous 24 hour market that only closes on weekends, there is absolutely no reason why you need to close all your open trades by the end of the day. Most of the big moves in Forex can span days to weeks, and you need to hold your position to ride them out for what they're worth in order to get a high ROI on your initial risk.
MYTH #5 – Price movements on the daily time frame are hard to predict
This rumor branches from the everlasting argument of technical vs. fundamental analysis.
There are a group of traders who believe technical trading is only effective for the lower charts and that having a good understanding of fundamental analysis, or a PhD in economics, is needed for the daily time frame.
You don't need to be an economist or high end financial analyst to be able to follow long term movements. Believe it or not, all the data you need is displayed via the footprint that price leaves behind on your chart – i.e., the candlesticks.
Technical analysis works extremely well on the daily chart – better than it does on most other time frames. For this reason I call the daily the 'Goldilocks' of all the time frames – not too slow, and not too fast.
Another key reason technical analysis works so well on the daily chart is because of the larger amount of data it provides to traders.
The noise generated, and erratic price movements on the lower time frames will corrupt your technical analysis, hinder your ability to 'read the chart', and usher you into many false signals.
Thanks to the clarity the daily chart brings to your screen, good trading opportunities are very easy to identify.
The real struggle for you, the trader, is to shift your focus towards less intense trading. Large gains that are up for grabs on the daily time frame can work to change a struggling intra-day scalper into a calm swing trader.
Take a look at the example below…
The examples of the price action signals above are good examples of how easy it can be to anticipate future price movements using simple technical trading signals.
Myself and many of the other War Room traders jumped on board both of these price action setups. The simplicity of these types of setups are one of the major benefits of price action.
It's time to stop chasing ghosts on the 15 minute chart, and start trading the right way.
Conclusion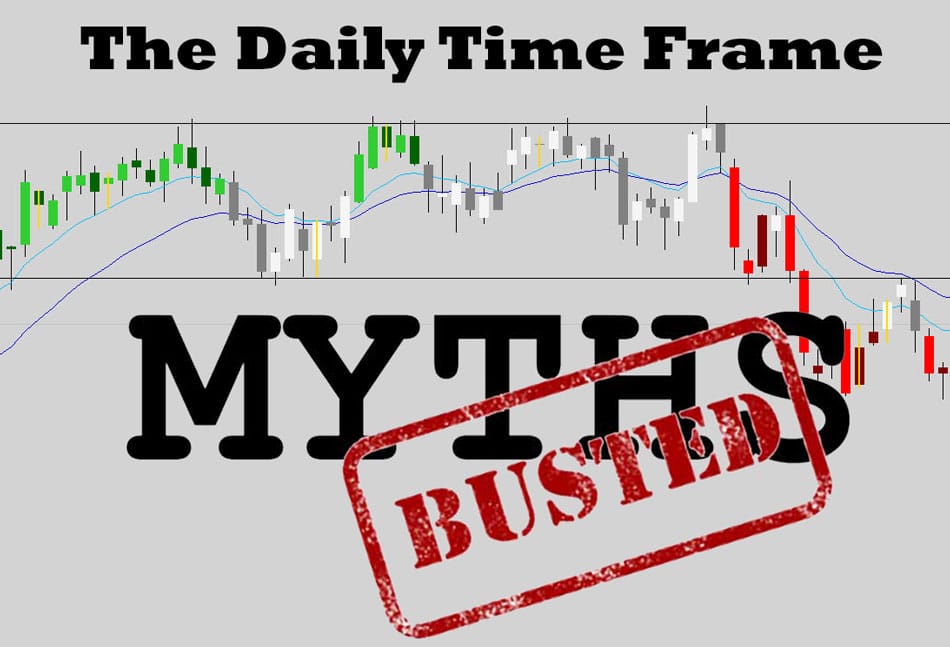 Just by switching over to the daily time frame, you're making necessary corrections to begin paving the way to trading success.
The daily time frame requires less time out of your day, and provides a clearer picture of the market – allowing you to be more objective.
The reduction in screen time puts you at less risk of becoming mentally or emotionally unstable, and gives you the opportunity to enter trade setups that yield greater returns.
Get it out of your head that more work equals more money. Less becomes more in the Forex world.
If you would like to learn how to trade the "lazy way", and start taking advantage of all the benefits the daily chart offers – check out our price action trading course.
We teach how to combine price action strategies with the daily charts using end of day trading strategies which is a stress free way to fit 'full time trading' into your busy life.
I hope you found this article useful and now have a different opinion about the daily charts.
Even if you don't, at least give them a try – I think you will appreciate the much less intense version of trading and be able to live your life a bit more.
Best of luck on the charts this week!