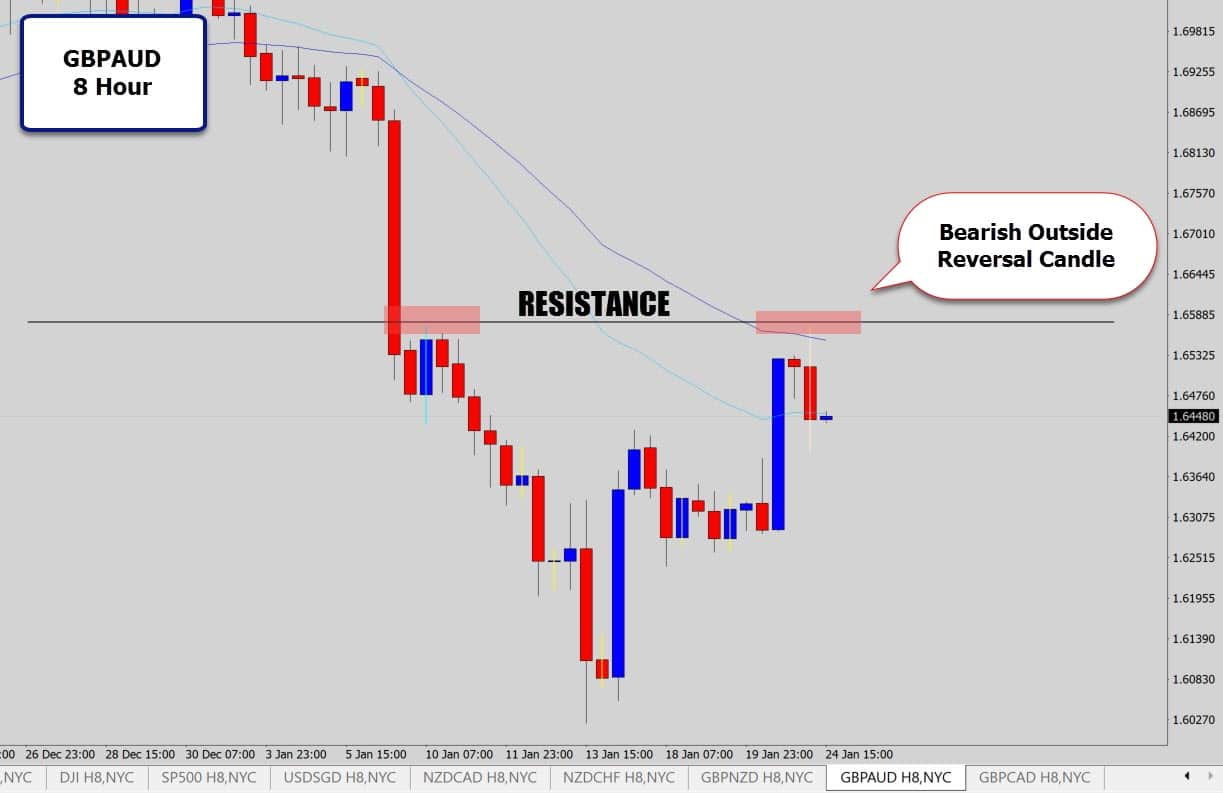 Hi traders,
Because I've been really busy with development projects for Forex, I haven't had a chance to get into the 8 hour charts much. But the guys in the War Room are always flaunting their 8 hour trades so I thought I would fire them back up.
I just got an alert about this trade setup on the GBPAUD 8 Hour charts. It's a bearish outside candle, which signals a strong bearish price action reversal .
We can see the area here has a bit of value in terms of a resistance level. It has previously been used as a swing high, and also if you scroll back through your chart you can see it acted as support / resistance in the past.
The mean value also intercepts this area that was rejected as well, giving the trade some more value here.
Retracement entry would be nice here, and no obvious technical obstacles to the downside, so a decent move could develop from here.
Best of luck on the charts.
Unfortunately The Level Didn't Hold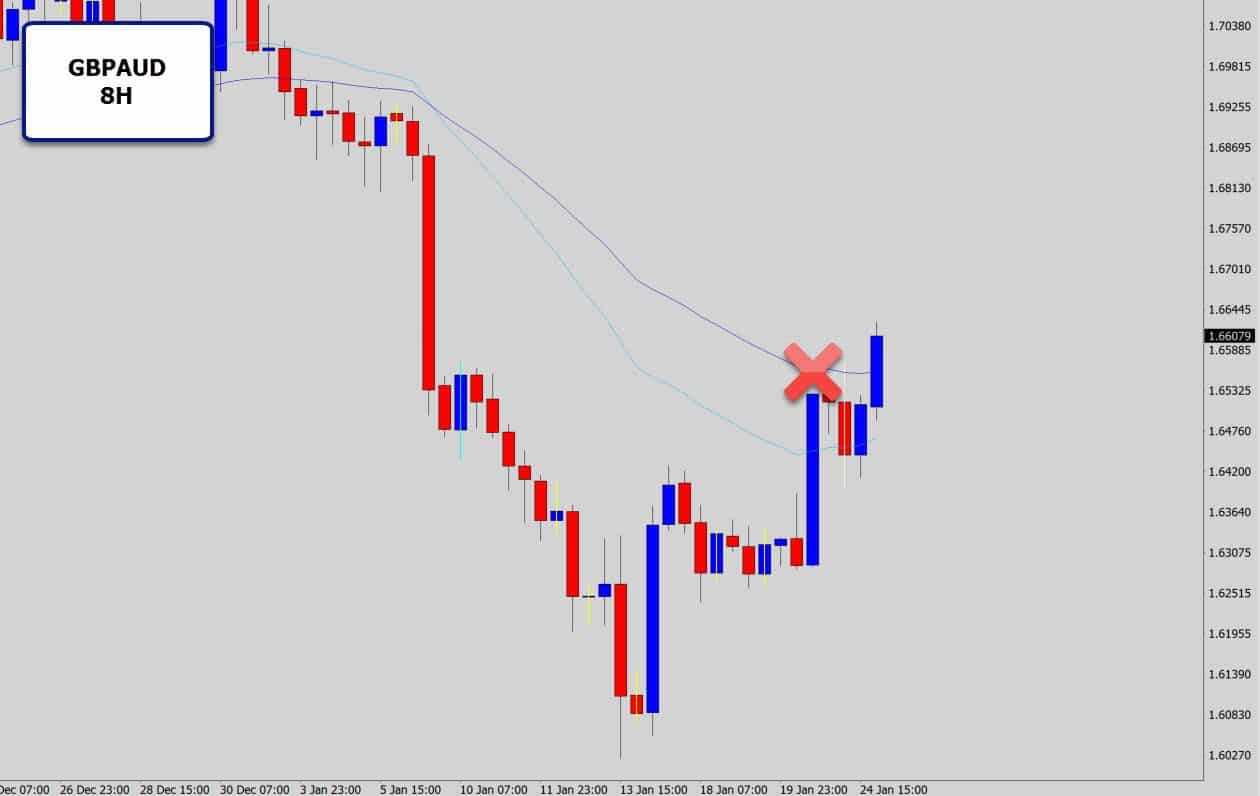 Well despite the nice line up of technical factors here pointing to a potential bearish movement – the market did pop higher as the level could not maintain it's resistance property.
These things happen, trades fail and hence why risk management is a key component of Forex.
Don't be ashamed if you took this trade, trading is about the performance of a series of trades, not just one. A profitable trade is right around the corner.