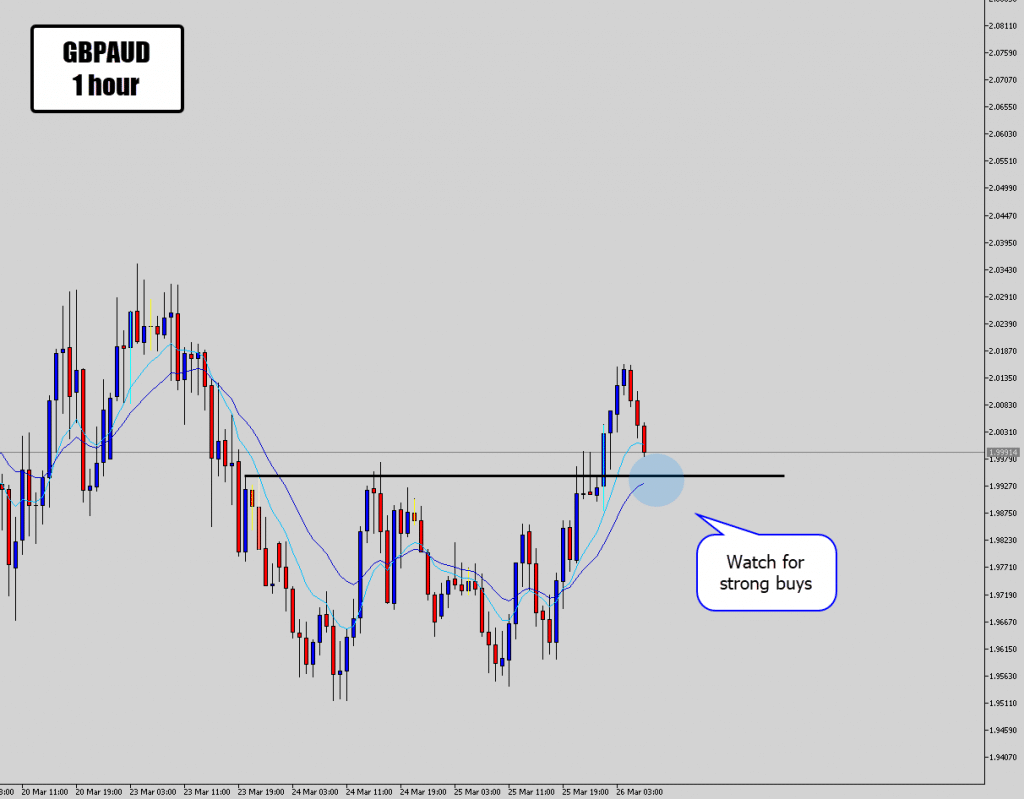 There is quite a bit of mess hanging around this week, I didn't see anything on the daily charts that I liked.
There is a big rejection candle on AUDCAD but I think it's a big ask to try get 3x out of that one, plus we're already seeing an Asia session fake out – which hints that the London session is highly likely to be bullish.
Just sifting though some of the lower time frames looking for swings, the GBPAUD popped out.
There is a nice 1 hour level though here which could produce a higher low.
1 hour trading is difficult, and I am only peeking on these charts because volatility is high here. But lets see if we get a nice buy signal at this intraday hot spot.
Battle Station Alert – GBPAUD 4 hour Bullish Signal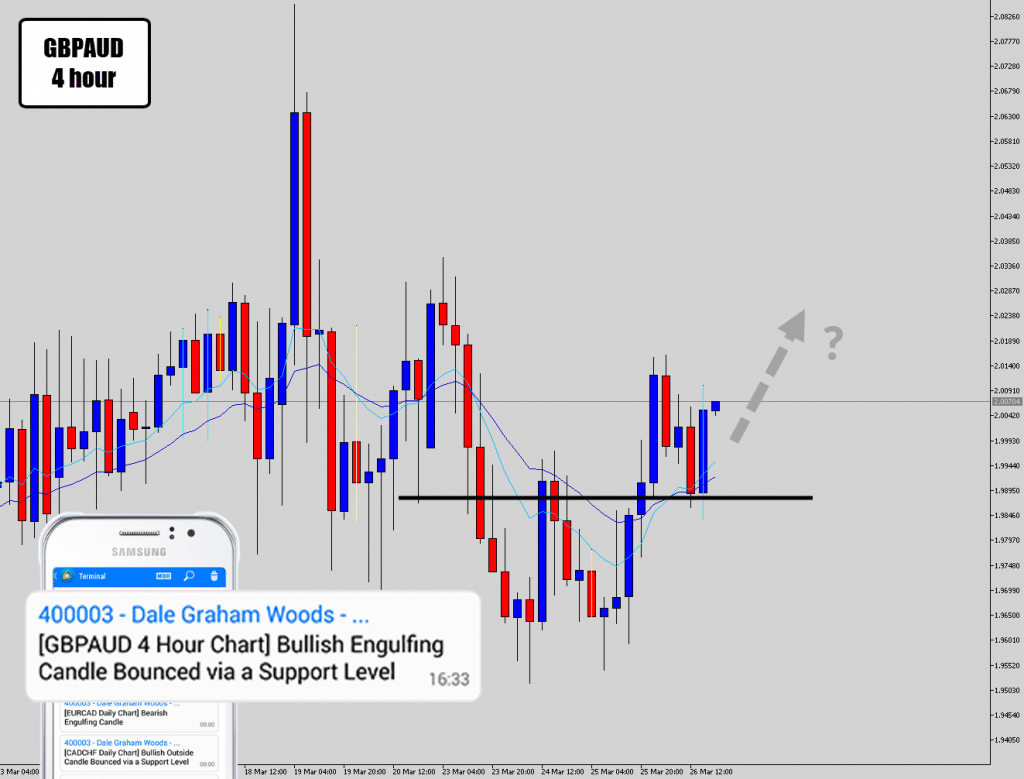 After marking out this swing level and waiting for a buy signal, nothing really happened on the 1 hour chart, but scaling out a bit where price action is more reliable we got a signal.
The Battle Station picked up on this one and sent out the alert about an engulfing candle.
This price action signal is basically what we were hoping to see previously. Now this has formed on a higher time frame, the signal is a little more solid.
A pull back entry would be heavy for this fat candle.
Nice Follow Through, But "Big Balls" Needed to Hold for Full Potential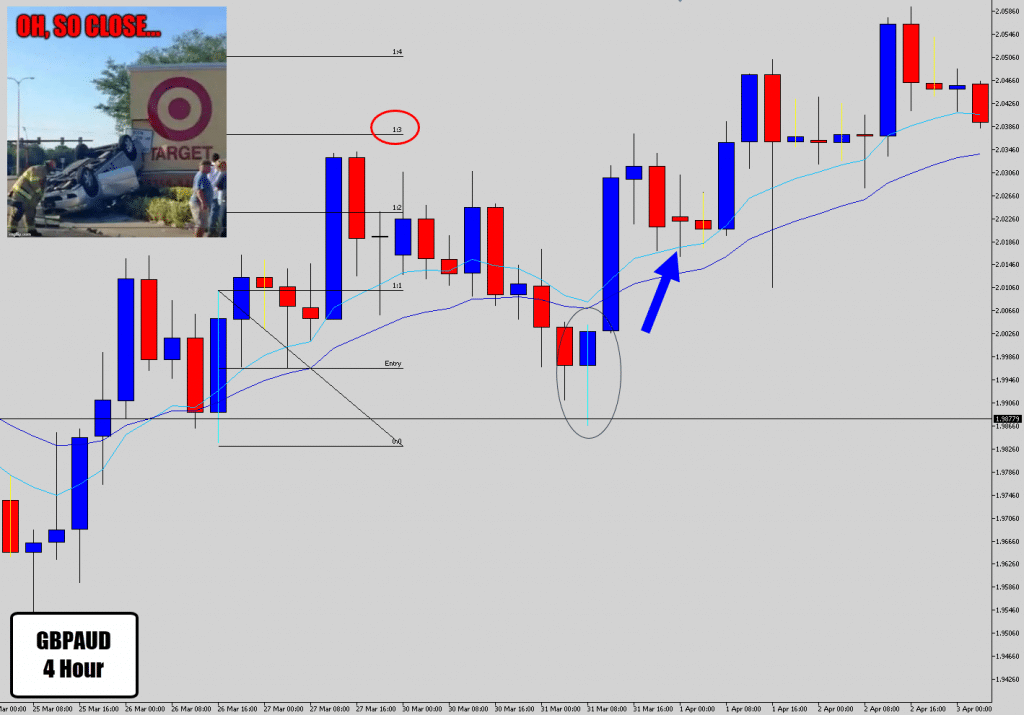 This trade was a big tease, we got the pull back entry for a better price and tighter stop… but just went shit of 3x before reversing.
Now to really commit to this trade you would need some iron skin as this went from almost 300% ROI to a draw down of -80%
I got out at 1x as the price dropped below the higher low it made.
There was a second chance to trade off this support level when another bullish rejection signal dropped.
Anyone who caught that signal has a nice straight move up but there was no retracement price on offer for this one.
Tough markets in 2020, too much chaos – need to have your risk management and discipline dialed up to 11.
If you would like learn how to read price action and become a master at spotting opportunities on a price chart like this… just reading structure & price action – check out the War Room for price action traders.
I hope everyone is doing well with these uncertain times, trade smart!