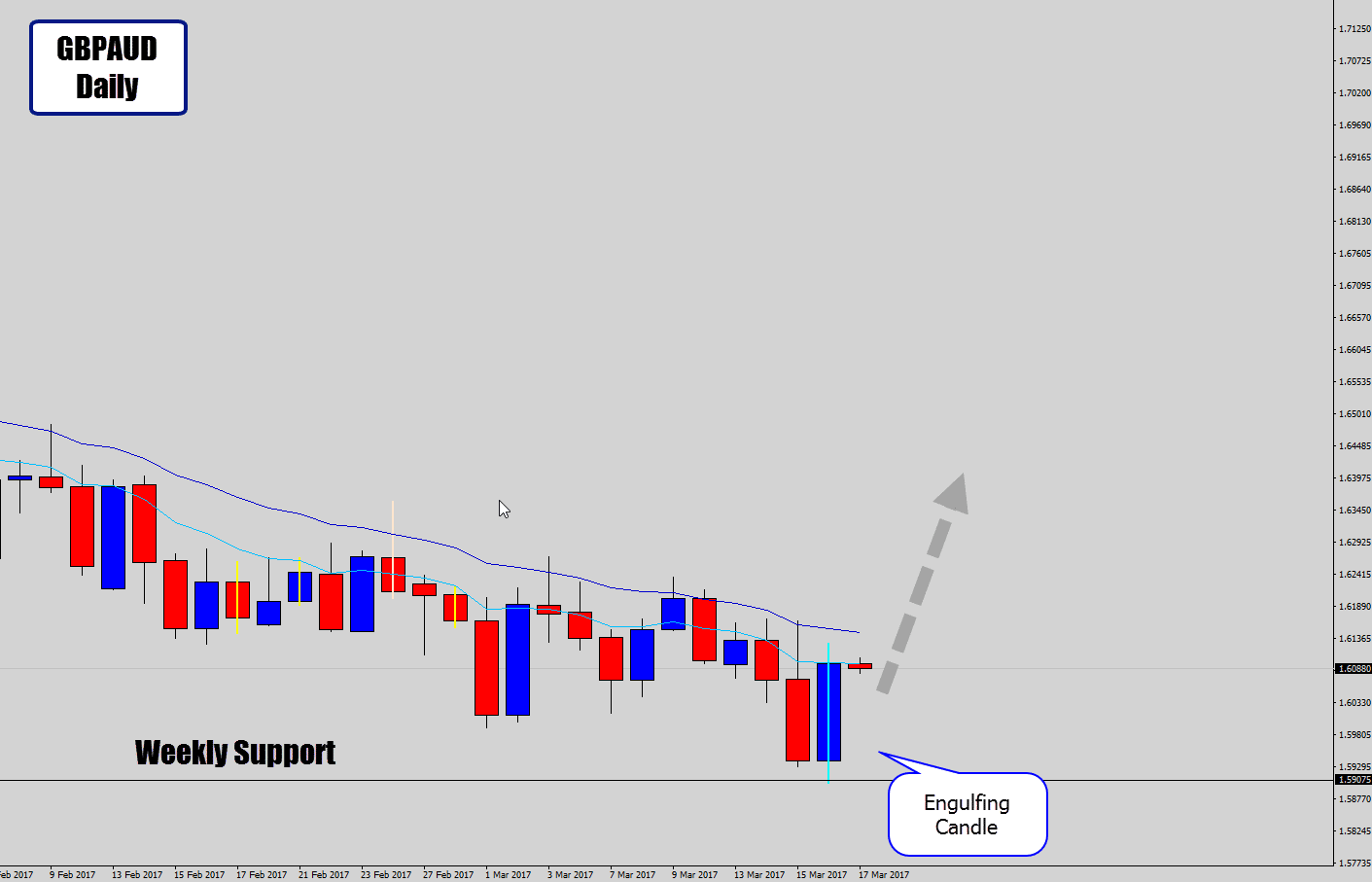 GBPAUD got my attention again today because I noticed that price bounced off a weekly support level here.
I spoke about this in the last war room chart of the day, obviously the bulls come back in to defend the level. I adjusted the level slightly to try zero in on the weekly support so it makes more sense here.
You can look at this in two ways, it's a bullish engulfing candle, or if you include the previous candle – a two candle rejection.
Regardless of how you look at it, it's a bounce off an important weekly level. So, if you are looking to go counter-trend, now is the time to take a stab at it.
Retracement entries are good here to tighten the stop loss. There should be good reward potential if this trade kicks off – as if a reversal move occurs here, the upside potential is very large.
GBPAUD Follows Through With With The Bounce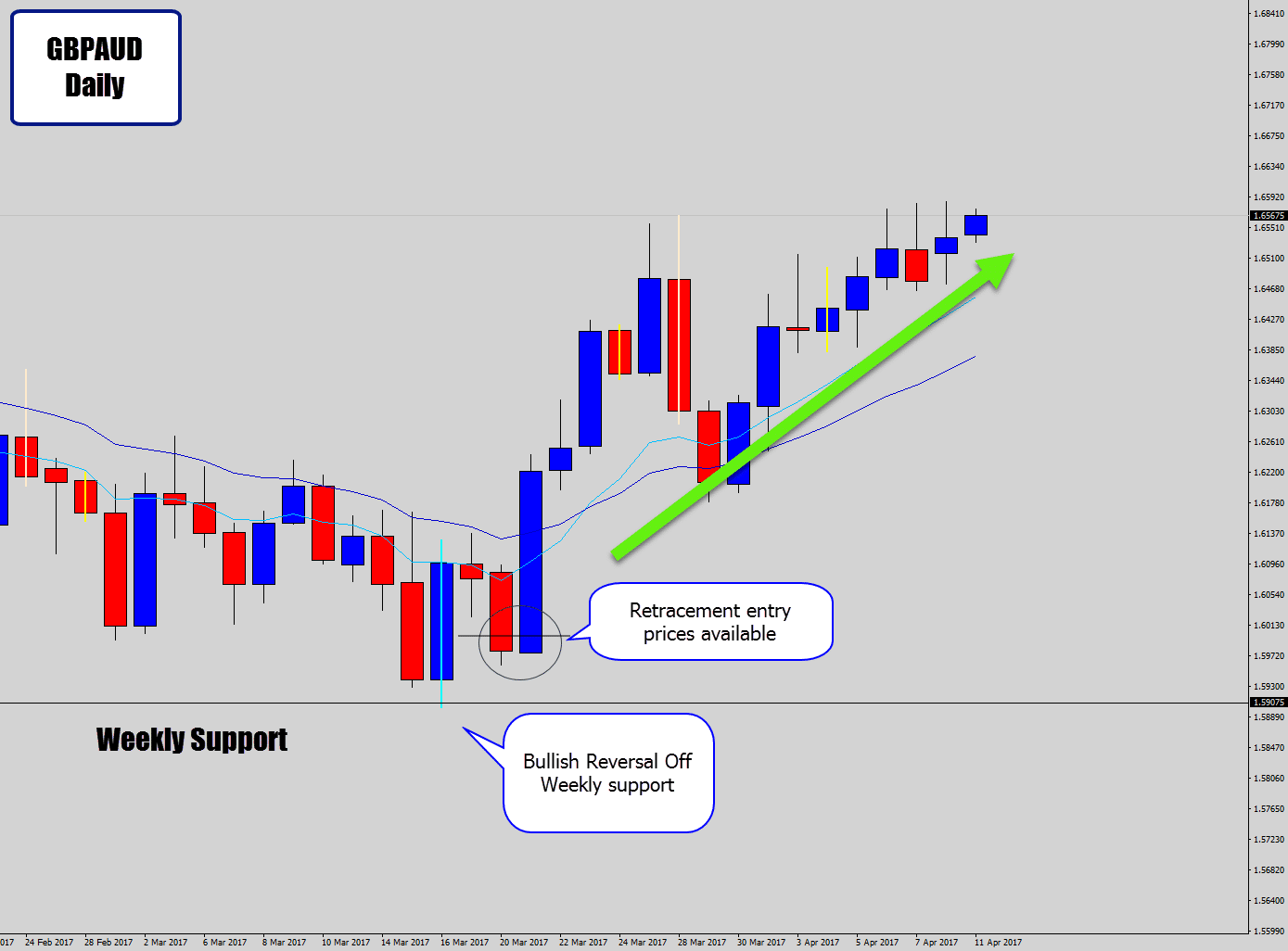 Nice follow through on this bullish setup.
This is a good demonstration and example of how powerful weekly levels are in the market. If you're neglecting your weekly time frame analysis in your trade – the market will punish you for it.
You don't the plane off the runway without doing you weather forecast or flight plan first.
Bottom line is weekly levels can kick off huge reversal. Even a tiny reversal signal that occurs at a weekly level has a good chance to turn into a big move.
The retracement entry turned this trade into a big winner, and there is still plenty of upside potential for this trade if you're still in it.
If you would like to learn more about this kind of price action trading, and how to build value into your signals – check out the War Room. It houses our Forex course 'The Price Action Protocol', plus everything else I've created i.e MT4 tools etc.
Until next time, best of luck on the charts for this week.