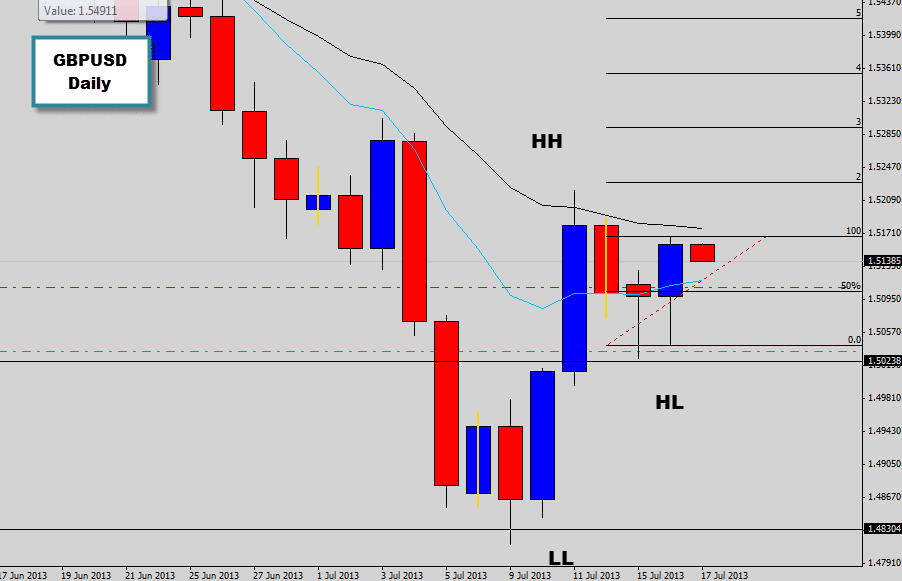 This morning in the War Room we were discussing a bullish setup on the GBPUSD daily chart on the 'chart of the day' feature.
The market have been quiet all week like a calm surf. Surfers don't have any waves to ride in calm conditions just like we as traders can't make money in flat markets, so we've been sitting and waiting for the conditions to improve.
The GBPUSD has dropped two bullish rejection reversal signals, the more recent signal displaying quite and aggressive bullish close in it's body. These rejection candles also were communicating that a support level being tested here is holding, generating a new higher low on the daily chart.
This higher higher and higher low upward momentum and the bullish price action signals can help us anticipate higher prices here.
We are aiming to get in the market here during any Asian session bearish retracements of the signal candle, the Price Action Protocol explains that the 50% retracement level is generally a good target. We will see how the trade unfolds in the next few days.
Trade Update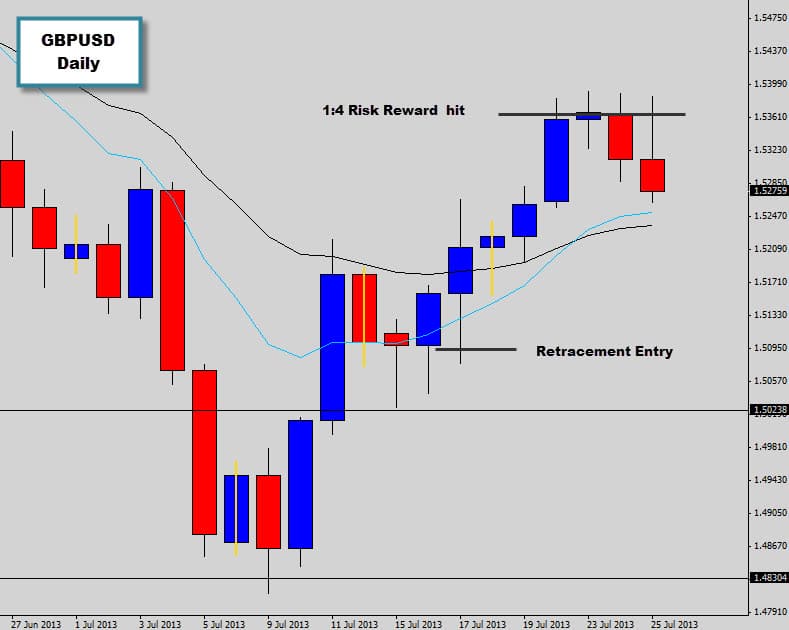 Earlier on we covered a bullish price action scenario on the GBPUSD. We looked at two bullish Rejection Candle signals that formed of a support level while making a higher low.
We used the retracement entry from the Price Action Protocol to take advantage of tightening up our stops here, and increasing our reward potential.
After being triggered in the market took off quite aggressively and pushed into fresh highs. We normally aim for at least 1:3 as a minimum, as we explain in our advantages of trading with risk reward money management article, 1:3 is an optimal ratio for consistent money management.
The trade pushed quickly into the 1:3 risk reward zone and actually reached 1:4. Most War Room traders took the 1:3 profit while it was on the table, personally I exited at 1:3.5 at the close of the first bearish candle. Either way this trade produced great returns for such small work on the traders behalf, that's what we love about price action trading.