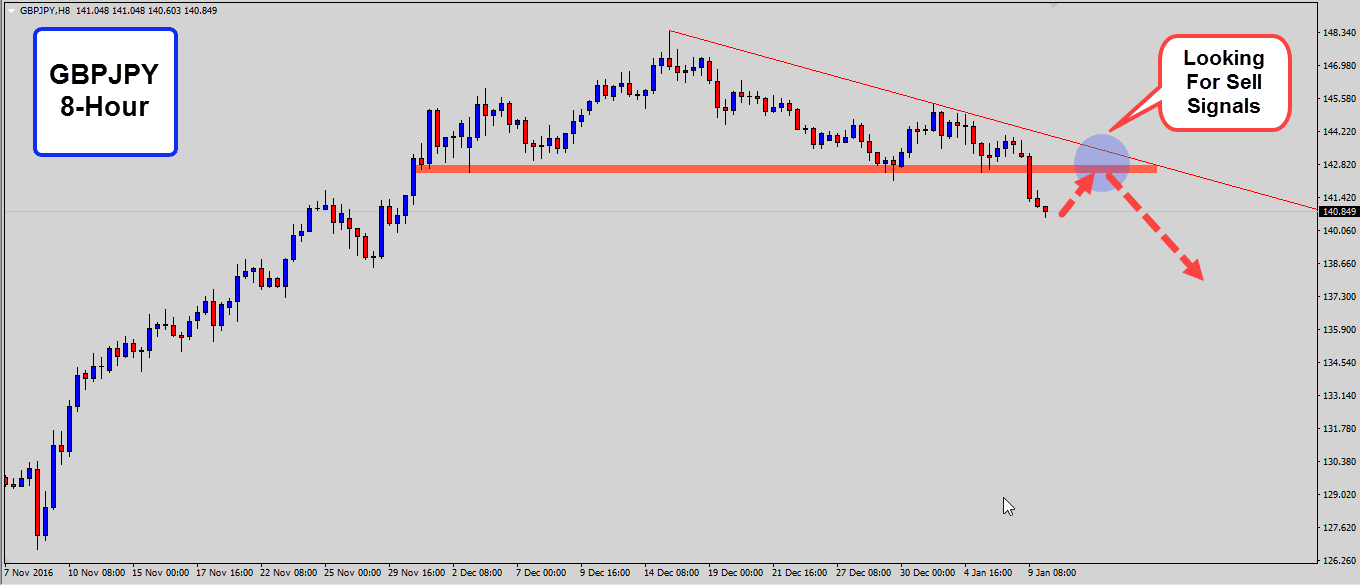 Looks like the GBP pairs have started off 2017 pretty rough, and today the GBPJPY was no exception.
As you can see on this 8-hour chart, we had a clean, decisive break of this support structure today.
The candle that actually broke through this level has an above average range and closed quite close to its low. That makes this one a strong bearish candle which suggests that the bears are really getting serious here.
This breakout sets us up for a potential retest of former support, which is now anticipated to act as a resistance level.
The old structure support is now a hot spot for bearish signals to form, which would create a potent swing trade opportunity.
These kind of consolidation breakouts can kick off really strong moves, so if we don't get a sell signal on a re-test, watch for any sell opportunities at lower highs.
Best of luck on the charts.