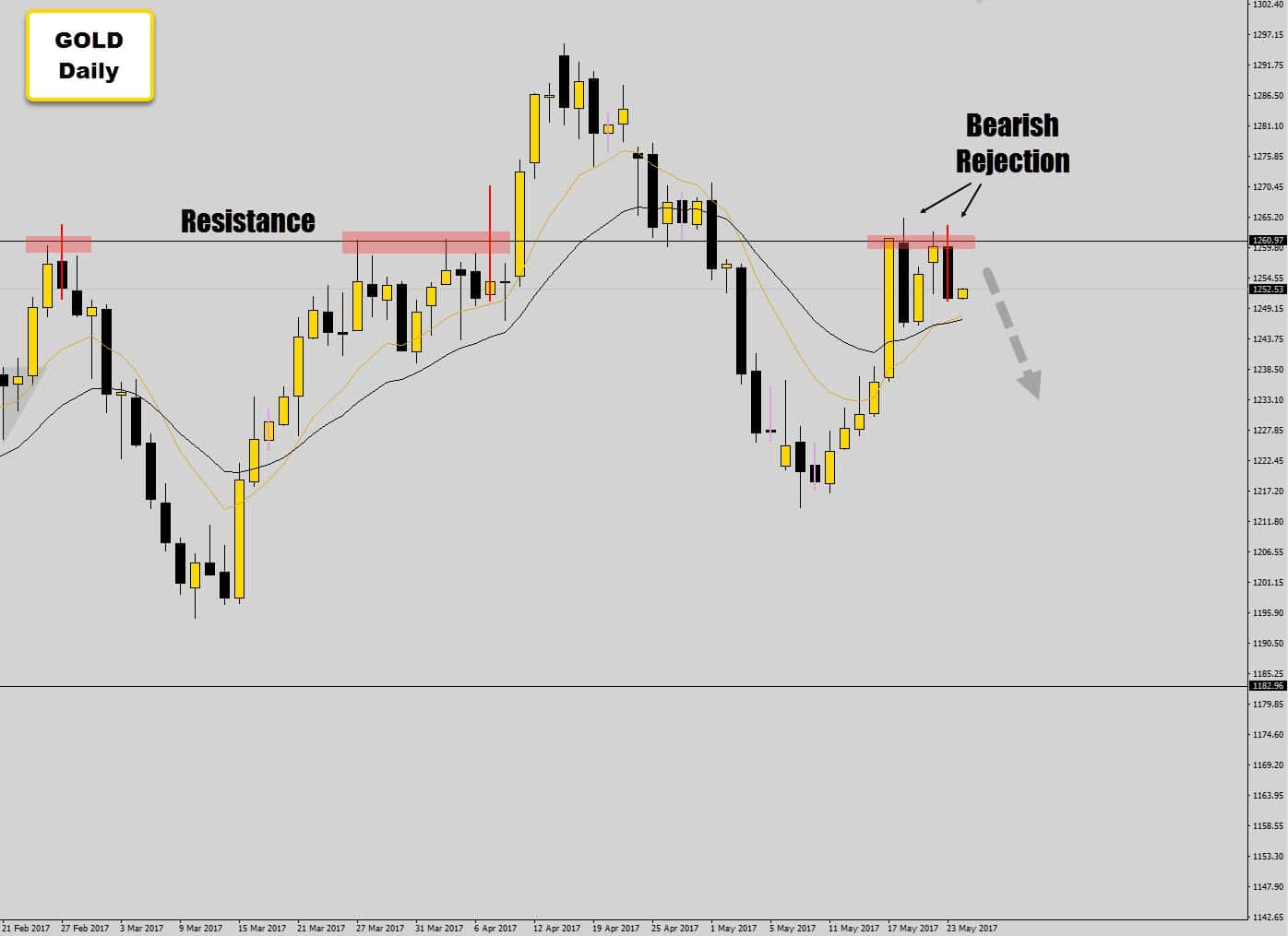 Looking at the price action on Gold today, looking at a bearish situation.
When doing the weekend market walk through,  I noticed gold rejected a critical resistance level on Friday. Usually I don't pay as much attention to price action going into the weekend, as trying to trade it on Monday is usually unreliable.
The plan was to leave it alone and see what happens. My expectation then was leaning more towards further upside movement.
However, last session the resistance level was re-tested and we got another beefy bearish reaction. The market went on to close as a bearish rejection candle.
So now that's twice the market has bounced off this level, which is a much firmer bearish situation.
I am looking for pull-back entry opportunities, but if that doesn't happen – I will be looking for bearish breakouts after the US session opens (when gold is most active).
This is just a simple bearish price action play off strong resistance.
Best of luck on the charts guys.
Trade Cut Due To Reasons: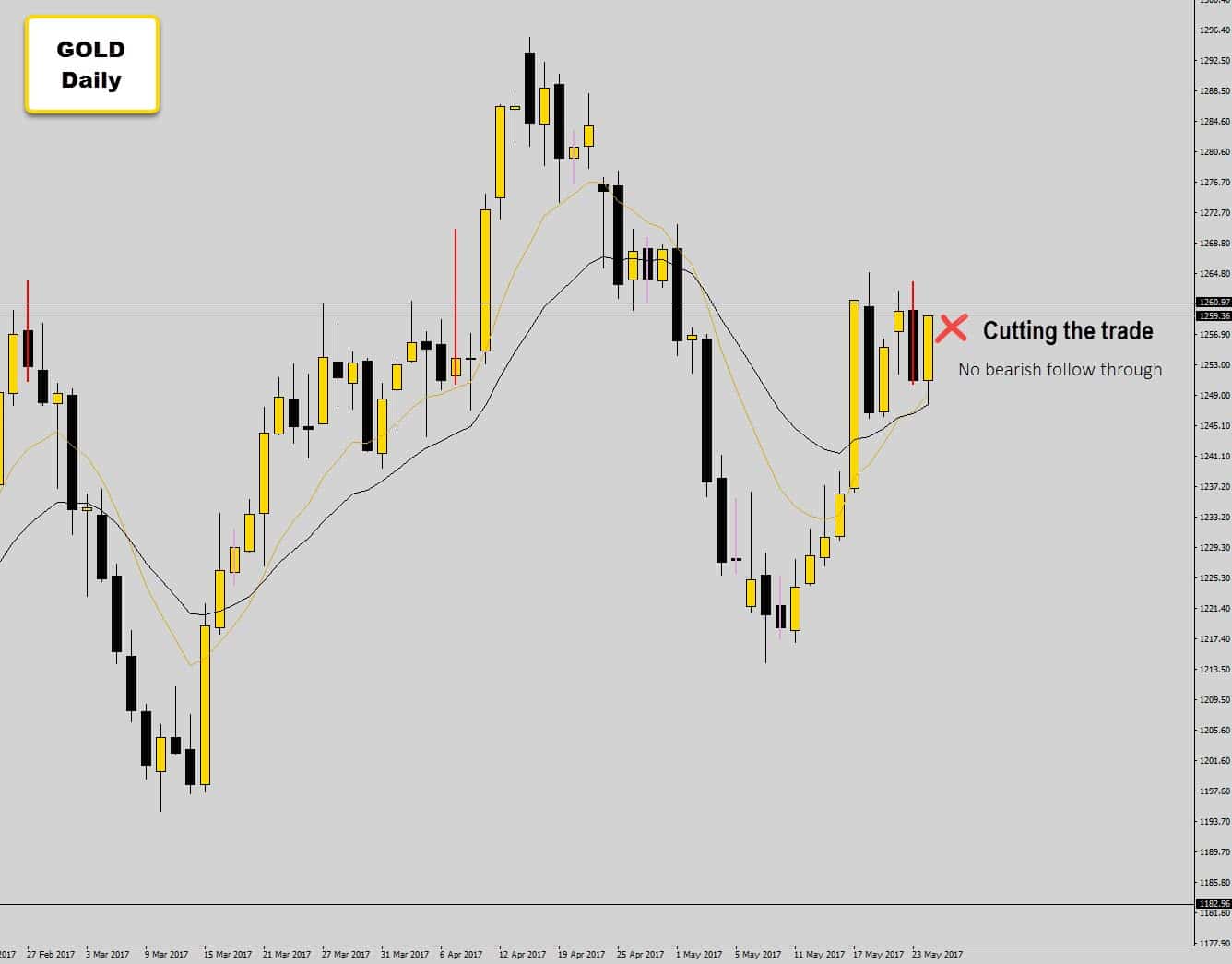 I am cutting this trade, after last session's close it does not look like it is going to push to the downside any longer.
We can see that the previous session was bullish, and closed very bullish into the session highs as well. This is not really what I wanted to see, so now I have the opportunity to cut off the trade with a small loss.
This isn't the only reason, the previous week also closed very bullish.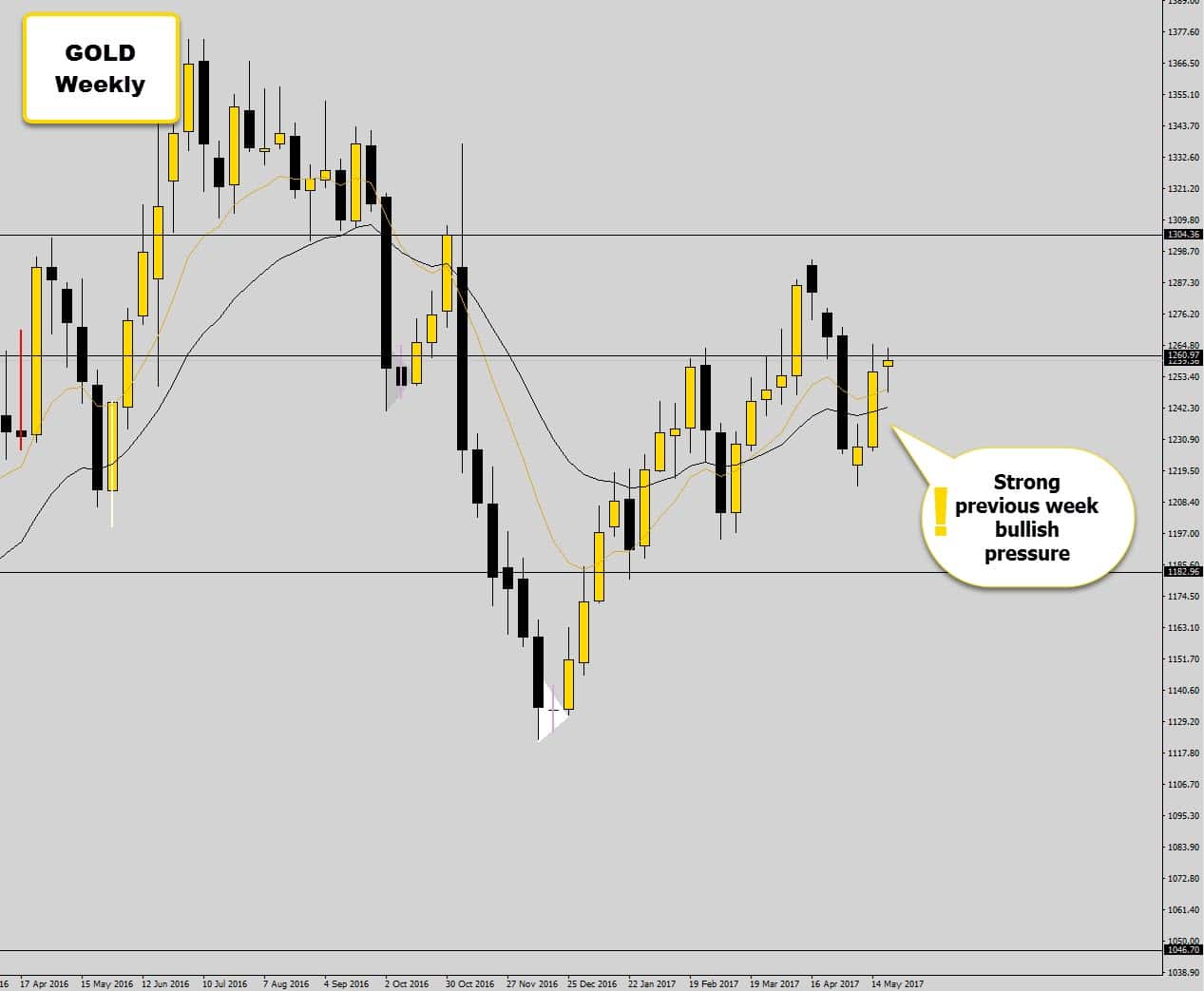 Many trader's overlook the weekly chart, but it does give powerful insights.
The previous week was large and had a large bullish body with a strong close.
Generally this kind of strength on the weekly chart will usually see some sort of follow-through. Now we're seeing that strength come back in on the daily chart.
With these two factors considered now, the bearish trade idea has too many comestibles to overcome.
The trade idea looked OK when it printed, but now there has been no bearish follow through, and only signs of strength -the trade idea looks risk.
Pulled the plug on this one. Waiting for the next trade opportunity.
Best of luck on the charts 🙂