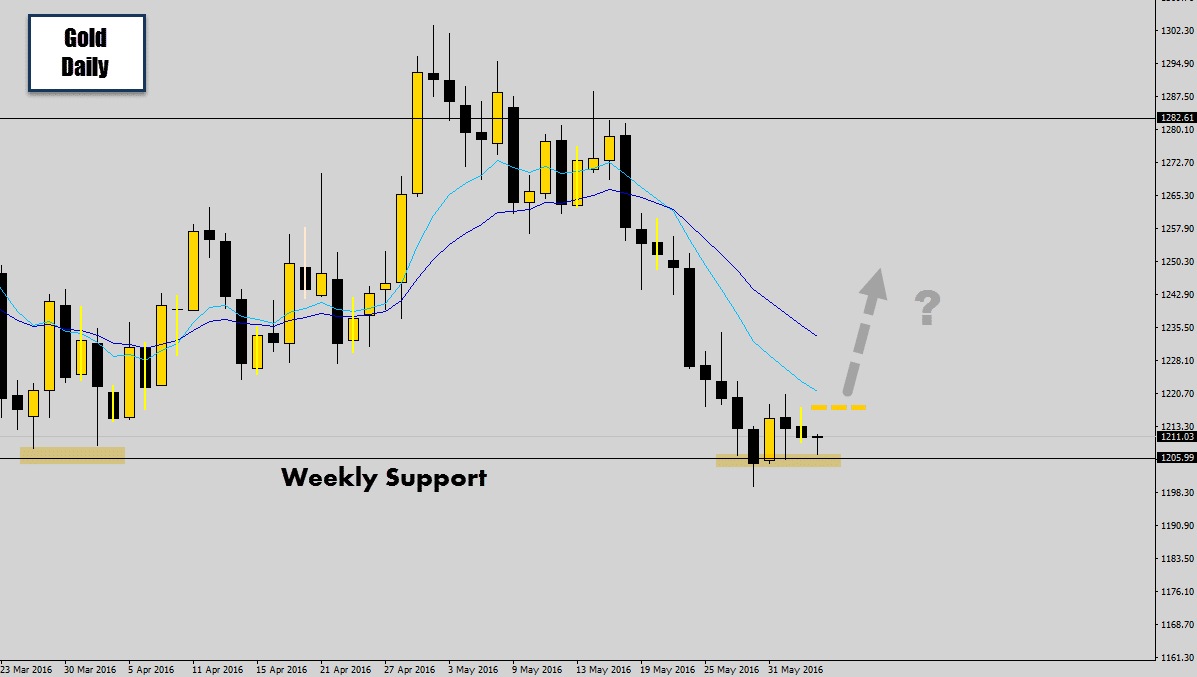 I noticed a potential setup building on gold today.
Price has slammed into a weekly support level, and when you look at the weekly chart you see a ranging market.
If the weekly range does hold, we could see gold cycle back up to the range top over the next couple of weeks.
There is an inside day sitting on support, no big deal on it's own – but I noticed it is developing into a breakout trap and reverse trade.
The lows have already been broken during the Asia session, now price is reversing back up as we trade into London.
If the highs break, it could trigger the push into higher highs and kick off the next cycle of the range.
NFP is coming out this session, so if NFP does stimulate the gold bulls – we could see this trade idea triggered.
NFP Results Came Out Way Off What Was Expected…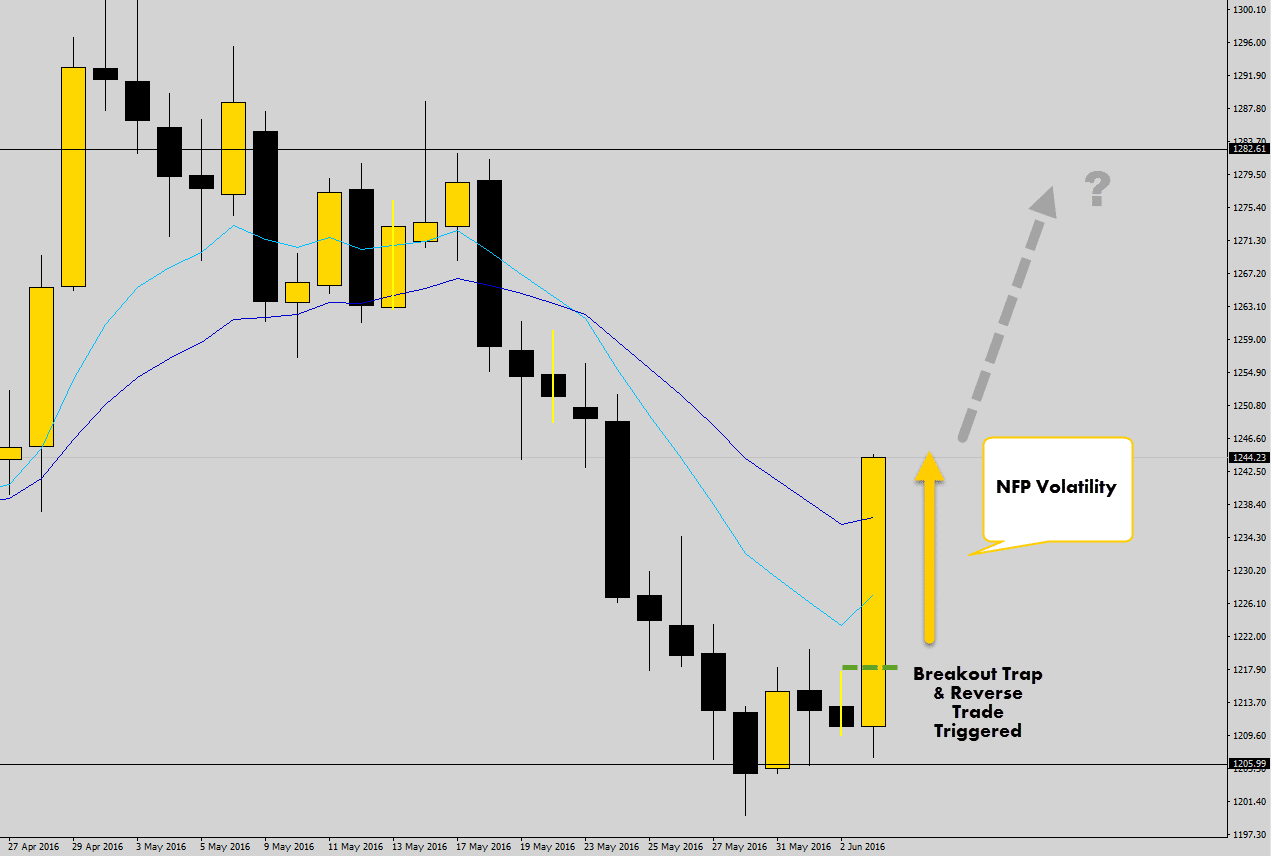 So the NFP result came out way worse than expected. Generally a high volatility event like NFP can make dramatic moves when results are way off the anticipated mark.
Very low job numbers were printed, and that caused a flash dumb of the USD. This caused gold prices to soar… in an instant.
My trade entry actually got slipped over, and I got filled at a worse entry price due how fast things unfolded. Brokers were unable to fill orders at desired prices.
I feel sorry for anyone who was short, price would have slipped over their stop and lost them more money than they originally intended.
Now the bullish breakout setup is clearly under way, the logical place for the market to move up and test the weekly range resistance.
I am not sure if we are going to get much of a retracement here, but if you're not long already, best to wait for the next buy signal that prints on a higher low.
Gold Explodes After This Setup for Weeks…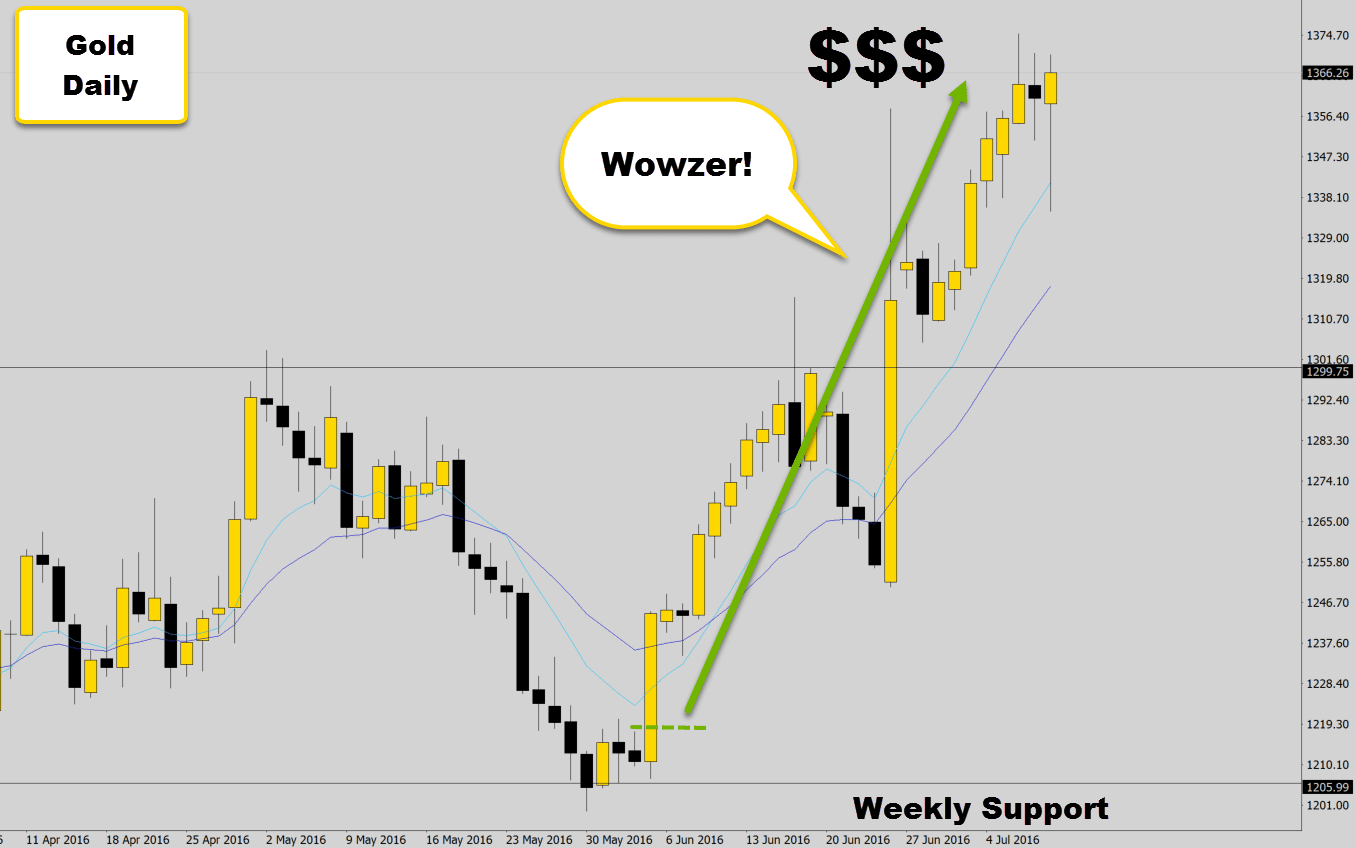 Wow! So a really powerful response from gold over the broader term out of this setup.
This is a really good testament to how important weekly levels are in the market and why you should always have those weekly levels mapped out on your chart.
Weekly levels often produce huge moves like this as they are the real deal turning points in the market. Open your weekly chart, and check out the sort of response these major structure levels get.
Gold is also a very powerful trender, so if you can get in early on these moves, you can  get very fast returns. The way to target these reversals is again looking for price action reversal setups at important levels.
If you would like to really know how to master this, and use the 'top-down' analysis approach in your technical analysis like I do, check out my price action war room for information on the trading course that covers these concepts in great detail.
All the best on the charts this week!