For price action traders, the default layout for metatrader 4 is not ideal at all. The color theme, and chart template are nasty, and the toolbar is filled with tools we're unlikely to use, and missing some that we are.
In this short tutorial today, I am going to show you how to customize the toolbar so you can have quick access to your favorites.
Color Theme & Template Tutorial
When we first install MT4, it looks like this…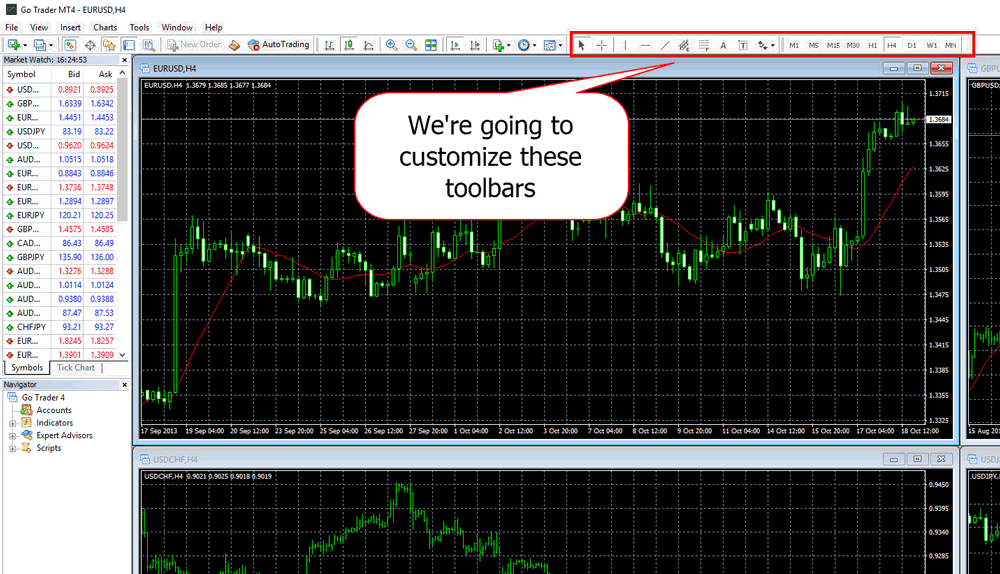 Above: This is the default MT4 toolbar layout. It's full of stuff we don't use and missing things we want.
So here is what you do…
Step 1: Decide What  you Want to Keep and Remove
There are 4 tool bar groups. You can toggle an entire tool bar by selecting View->toolbars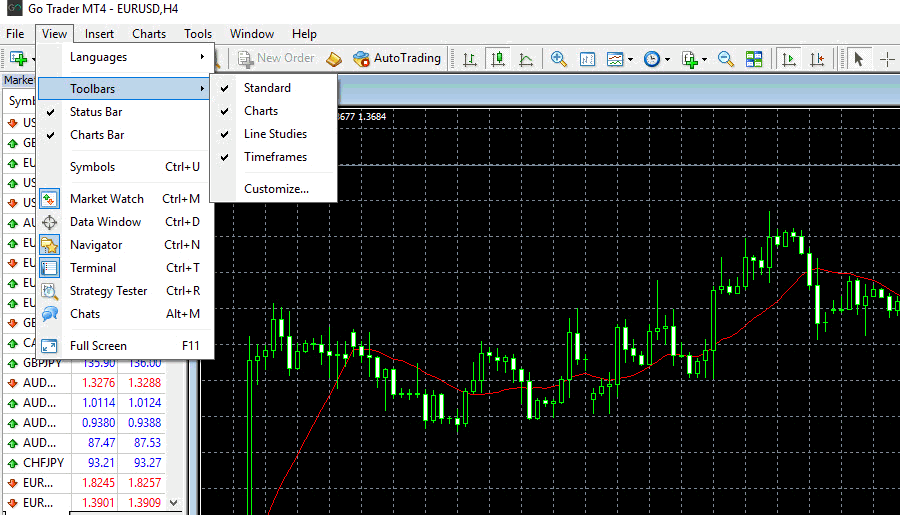 Uncheck the tool bars you do not want displayed in the top bar of Metatrader 4. You can re-select them if you want them back later.
Step 2: Customize Each Toolbar
Hover your mouse over any of the tool bars -> right click, and select customize. Let's do it to the drawing tool bar…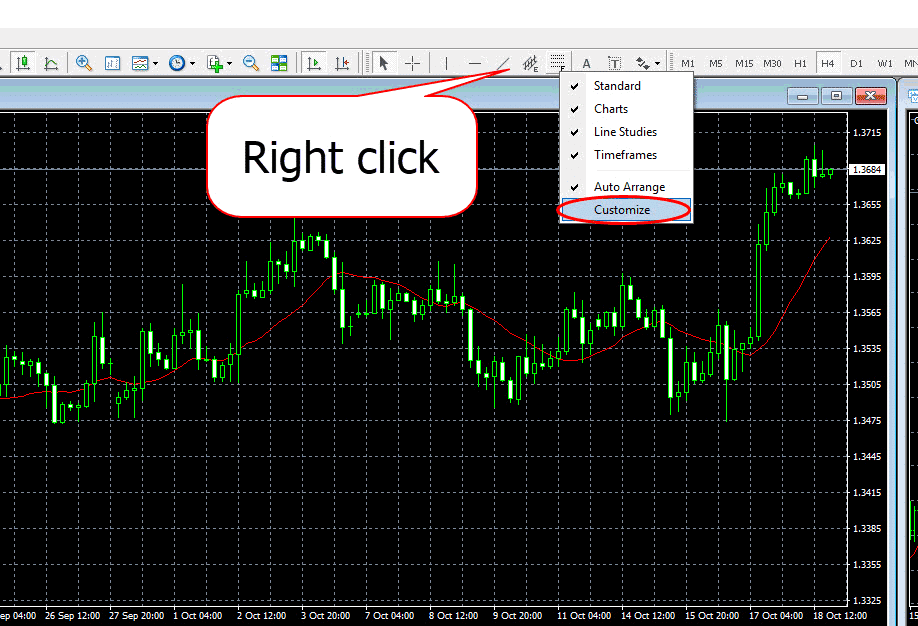 Here is where we can remove/add the features we want…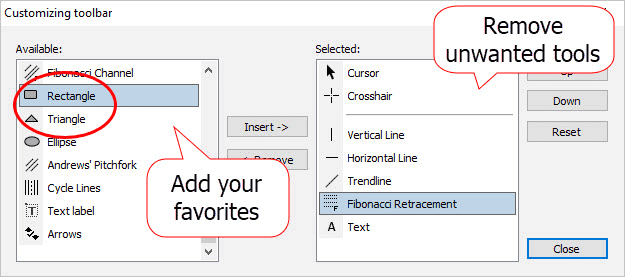 After you're made the changes – you should see the rectangle, and triangle shapes on the tool bar.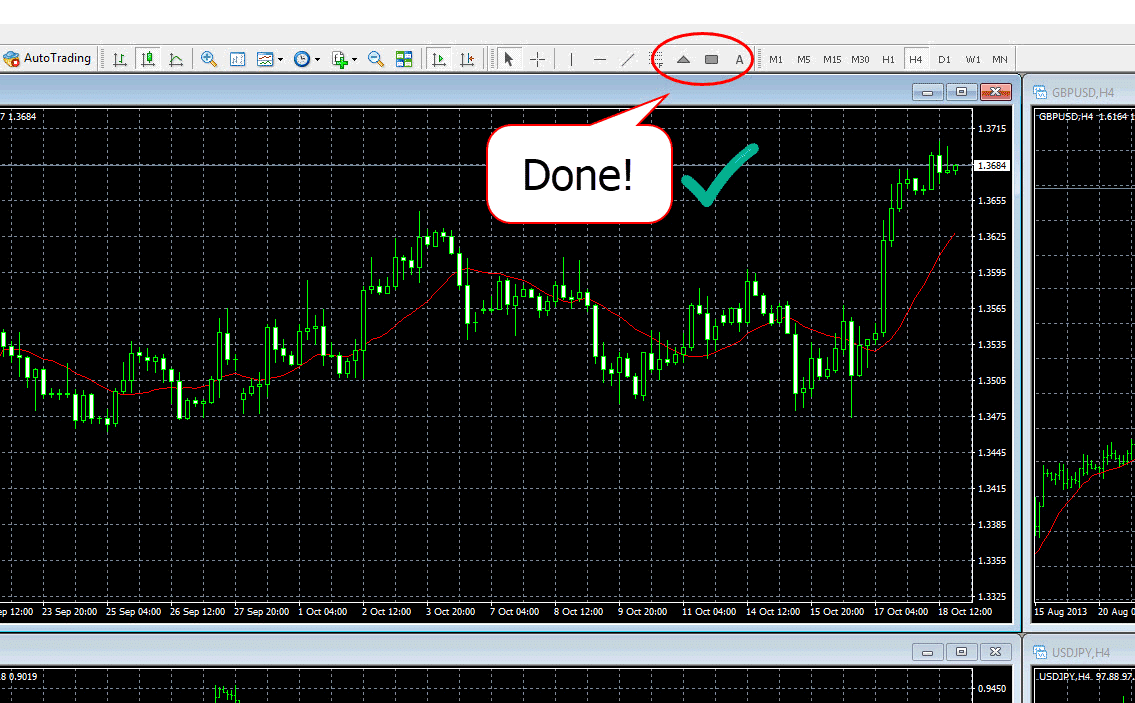 Now you can access the square and rectangle quickly, which we use a lot in the War Room to highlight consolidation.
Explore the Customization on the Other Tool Bars
You can repeat the process on the other tools bars too, especially if you want to cut out items that you don't use.
For example, you can modify what time frames show on your time frame tool bar.
You can remove time frames you don't use to reduce space.
These toolbar customizations are a lesser known option of metatrader 4.
I hope the guide was helpful in personalizing MT4 to suit you better.
Best of luck on the charts!