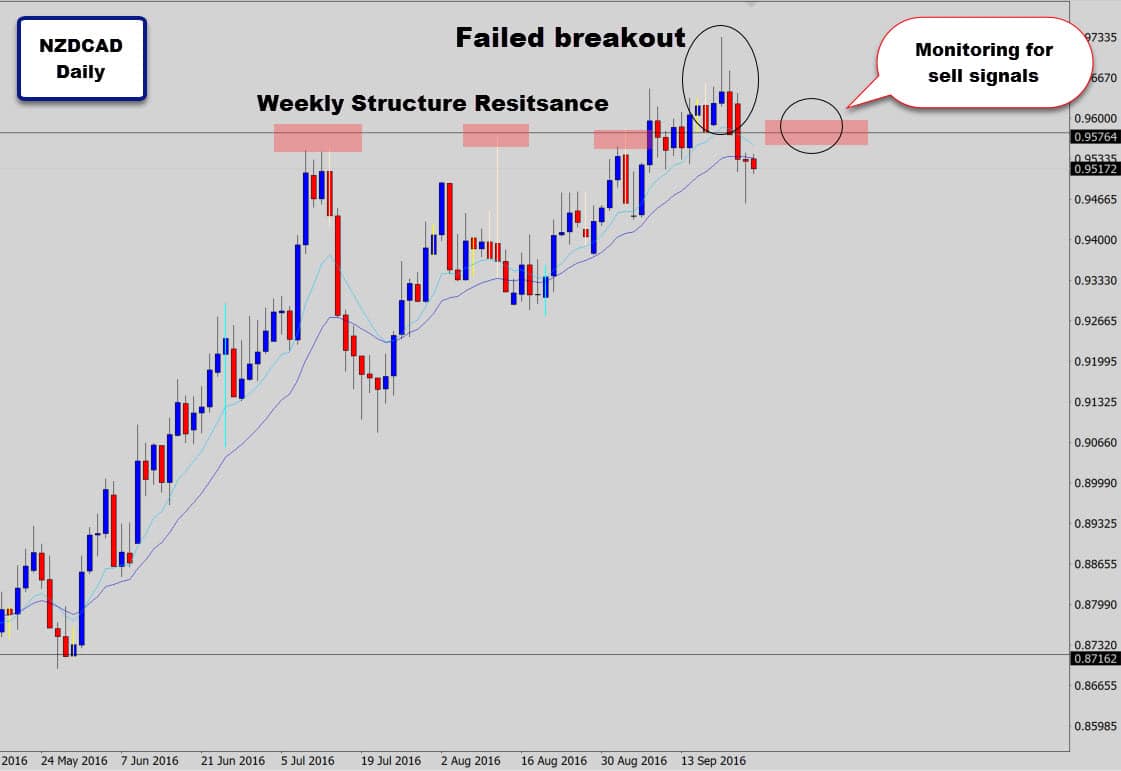 We've been watching this big weekly level on the NZDCAD chart, seriously go onto your weekly chart and check it out, it's pretty epic.
Now the market did try to break through here last week, but as we can see now the breakout didn't hold and clearly was a fake out trap for anyone who tried to by a break through this major level.
Now that the bulls have been washed out of the market, this will probably leave very little opposition to downside movement – price likes to take the path of least resistance.
I am watching closely, waiting for a bearish signal to develop.
Price may come back up and test that weekly level again – what we want to see is the level hold as resistance again, and drop a reversal signal for us to play.
This will also cement in a lower high, and complete a head and shoulders pattern.
So this is definitely a chart you want to watch like a hawk this week.
All the best on the charts this week.
Sell Signal Printed After Move Into Lower High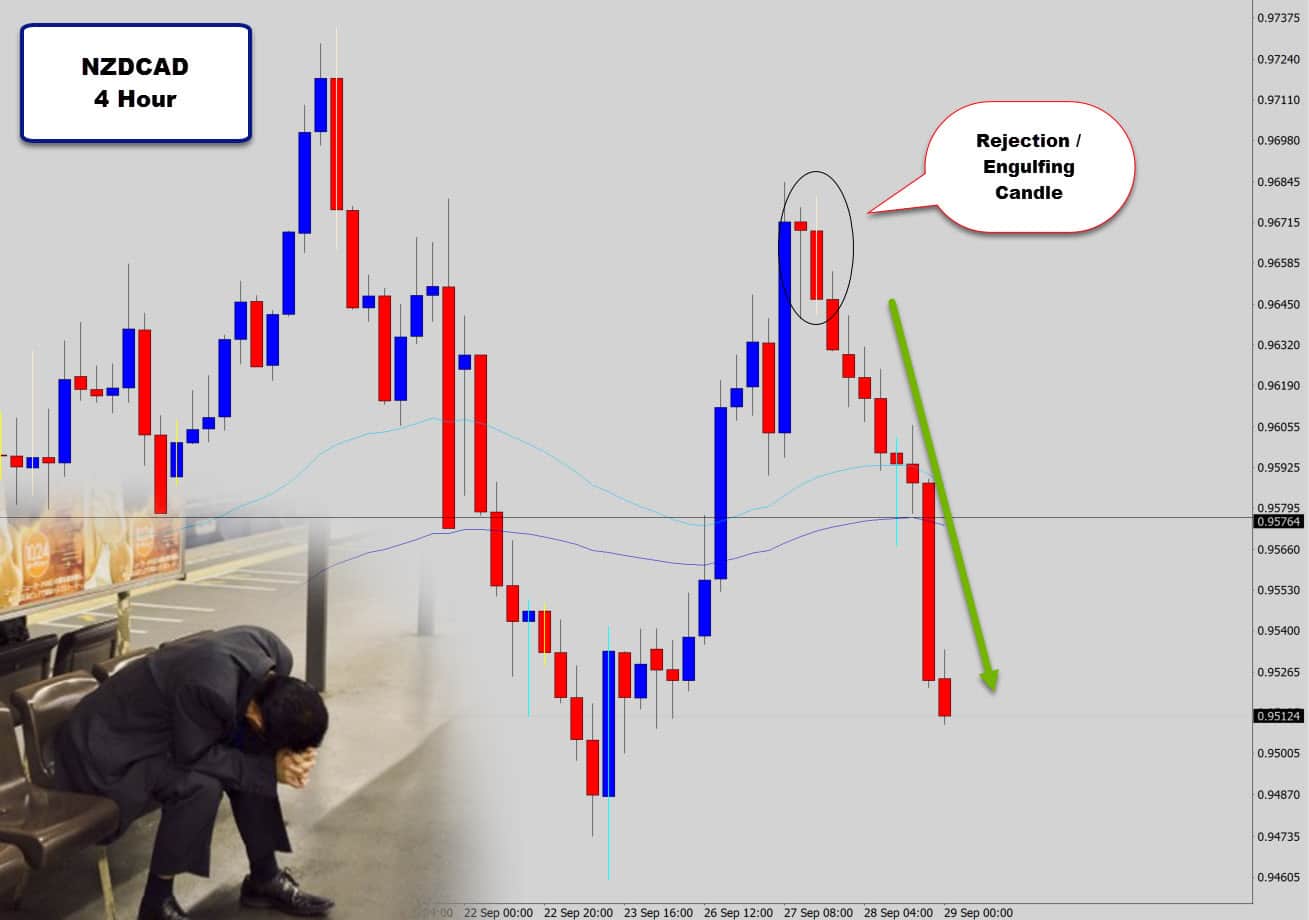 Well this analysis was spot on, a sell signal did form, but a little higher than expected.
I actually missed the signal because I was working on the battle station fixing some reported bugs by war room members.
However the setup worked out very well, and the battle station would have sent out notifications about the pattern, it's just a shame because I missed this explosive setup while I was performing surgery on the tool that would have brought my attention to this signal.
Well I hope some of you guys caught the move, it's not over yet we can still watch for further signals that develop on lower highs.
If you would like to learn more about the battle station or how we swing trade with price action to catch moves like this, check out the war room for traders.
Best of luck on the charts and congrats to all who capitalized on this.