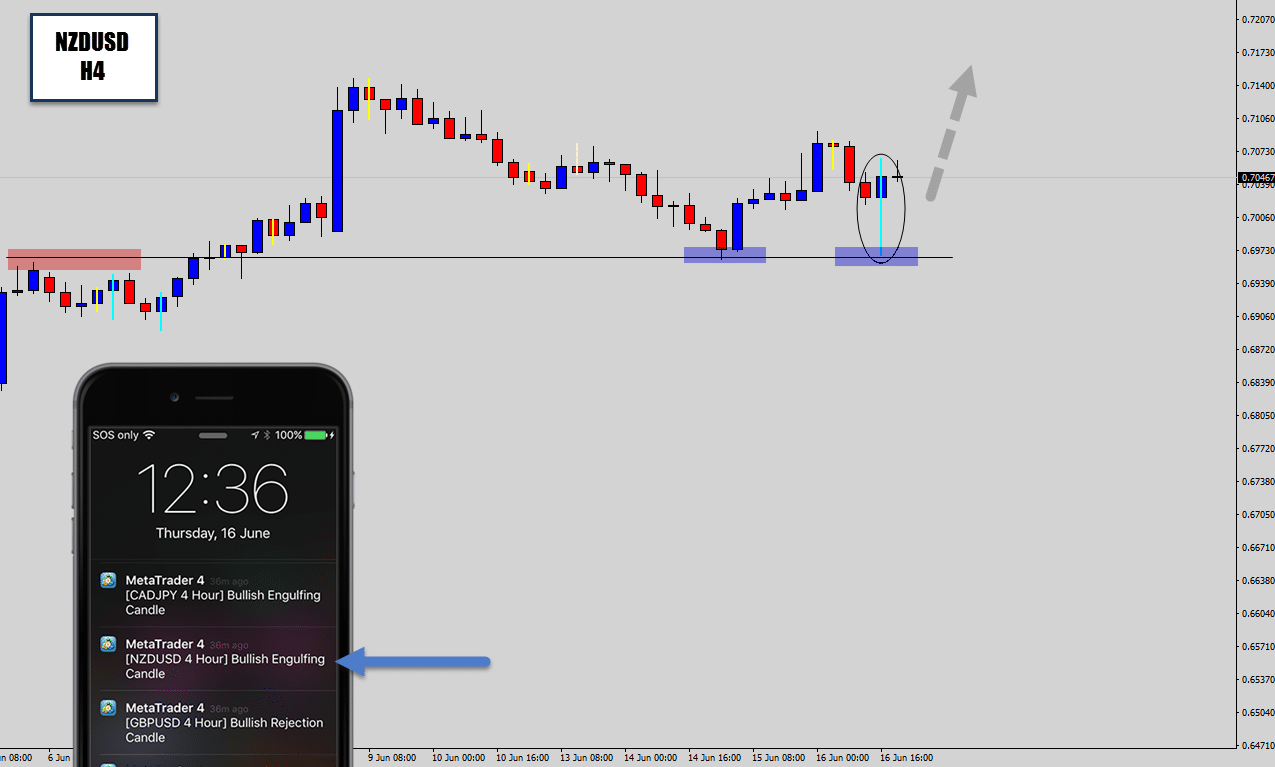 The NZD currency has been a really strong market, maybe because it is holding high interest rates.
We've just seen the NZD aggressively rally last week and over extend itself. We expected a correction, and we did see a mean reversion sell off, but it didn't last too long before strength entered the market again.
Now we're seeing price print higher lows on the 4 hour, a sign of strength.
A battle station alert came through, alerting war room traders to a bullish engulfing candle. This should really be called a rejection candle because of the long wick, but non the less a reversal signal all the same.
We can see a nice swing level here the market is reacting with, and of course the signal aligns with the over all strength in this market.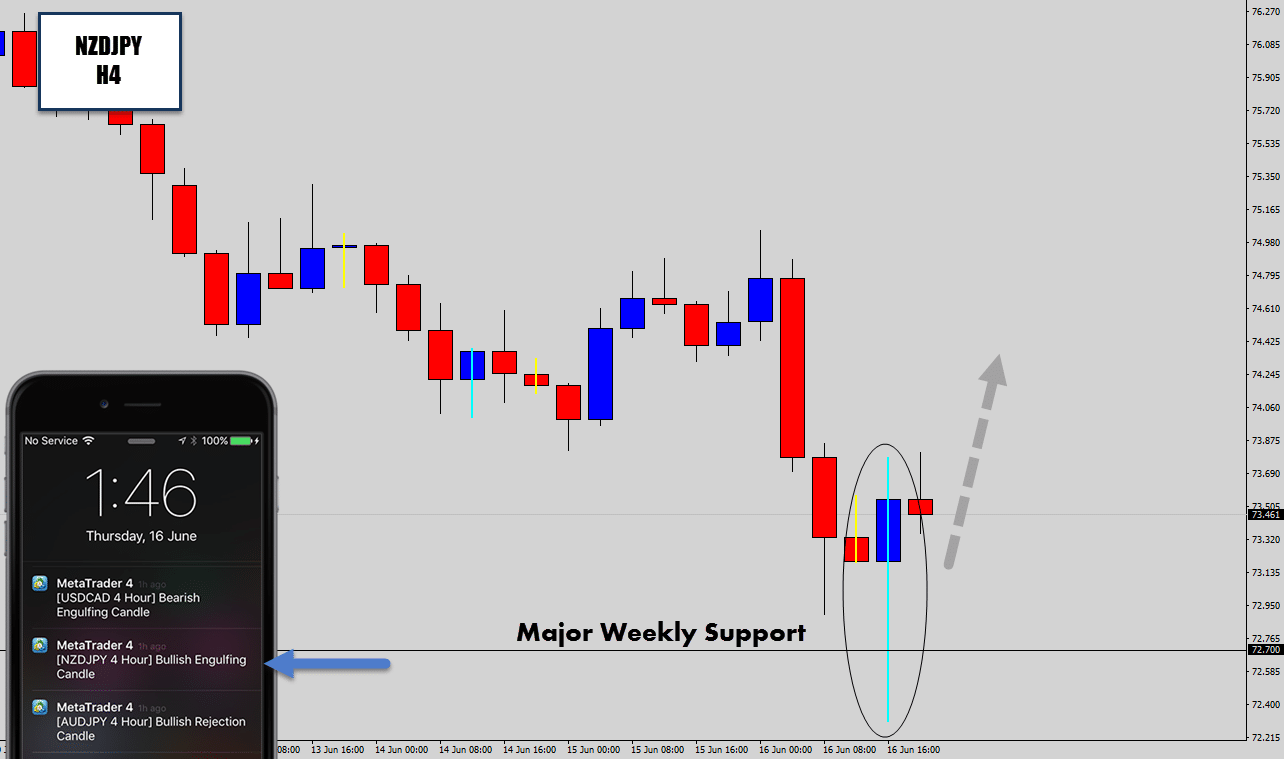 A similar signal on the NZDJPY 4 hour chart.
This one looks like a stronger reversal signal. It has a strong bullish anatomy and has formed at a major weekly support level.
When you get these strong reversal signals around these strong weekly levels, there is a good change you're going to see some follow through.
If this one takes off, it could be a high reward trade…
Lets see how these trades play out. Best of luck on the charts, and stay cool for the BRexit event!
NZDUSD Rallies Up From Rejection Candle Into BRexit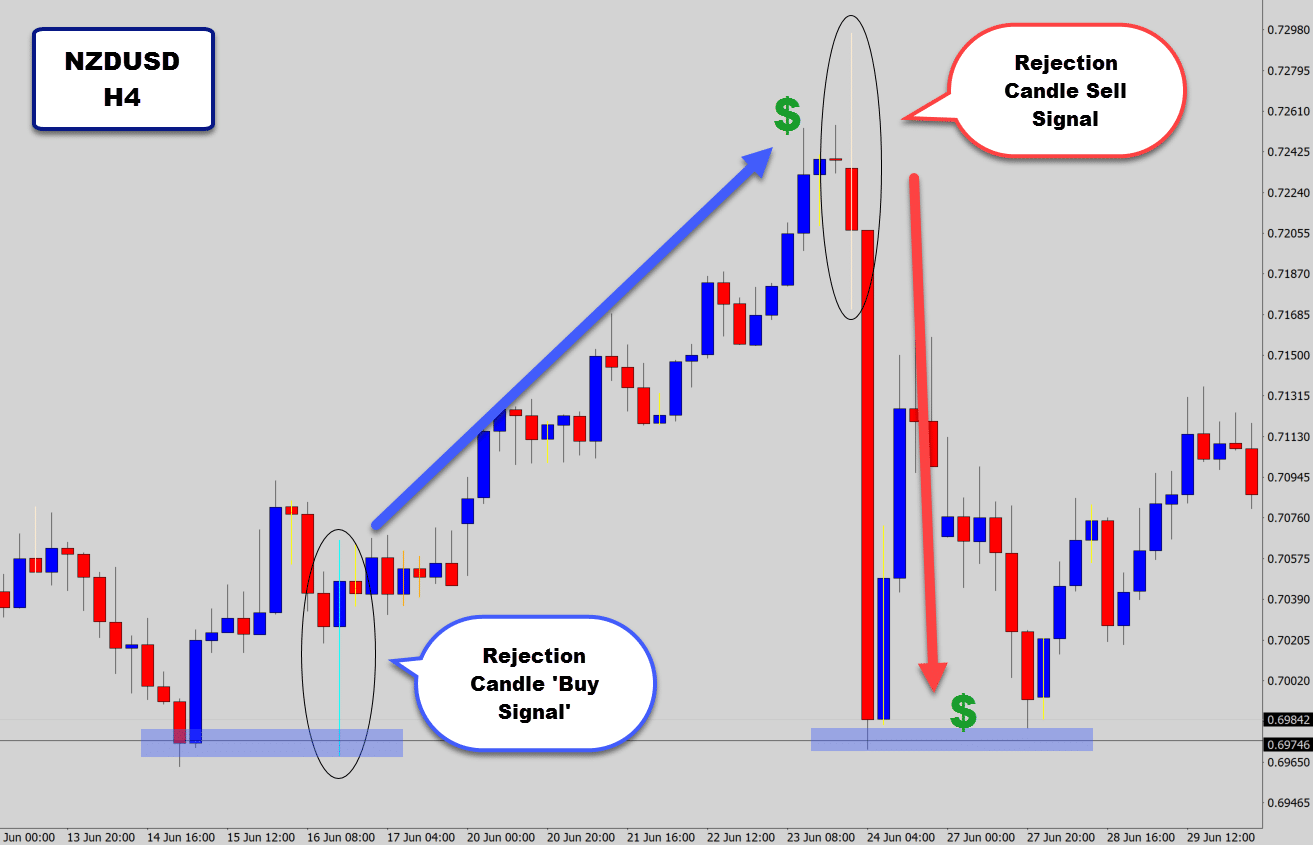 A nice result on this trade setup here.
The Battle Station done a good job at sniffing out this trading opportunity, but unfortunately my entry didn't get hit here so I was unable to catch the move.
But just like if you miss one train, no need to worry, there is always another one coming if you're patient!
Some of the war room members caught this one, which I am pleased to hear!
Note how this setup rallied right into the BRexit event, and then dropped a huge bearish sell signal, which the battle station picked up also as a good trade signal.
Then the market tanked!
I stayed out of the market for BRexit to be honest, so I didn't catch this one either, but this is just a good example of how the battle station is able to highlight then good trading opportunities, volatile markets or not – especially on the h4 time frame!
If you would like to learn more about the battle station, or the war room, check out the information page here.