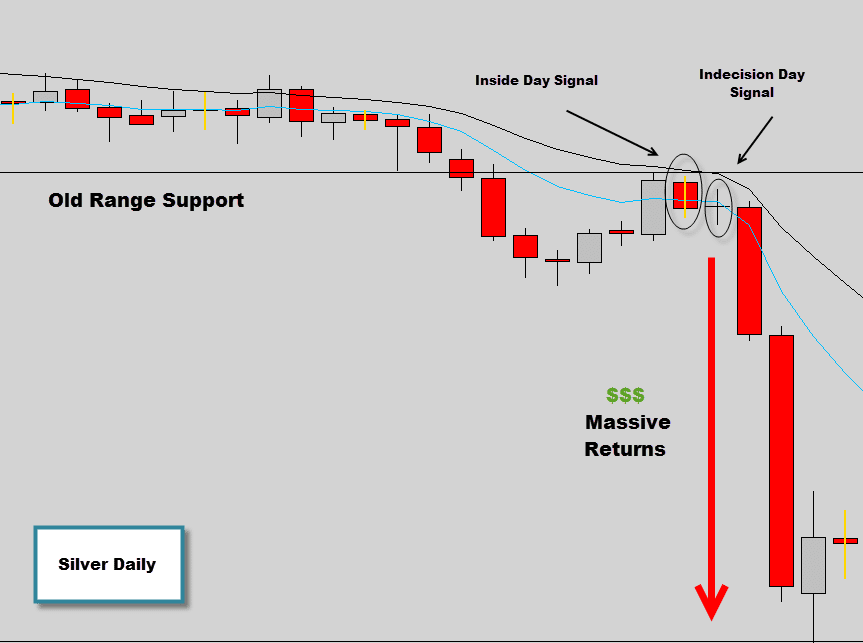 We previously looked over a bearish trade setup on the Silver spot market, where an Inside day formed as the market retested the old range breakout area.
We didn't get quite get a breakout straight away, the following day formed an Indecision Candle signal to give price action traders that extra confirmation. Once price broke the indecision candle low it was on, this market absolutely died and produced very rapid returns
This is just a classic example how you don't need indicators to catch massive moves in the market, indicators lag and would have probably signaled you into this move half way down the move, no good. For information on trading price action setups like the inside day and indecision candle check our Price Action War Room.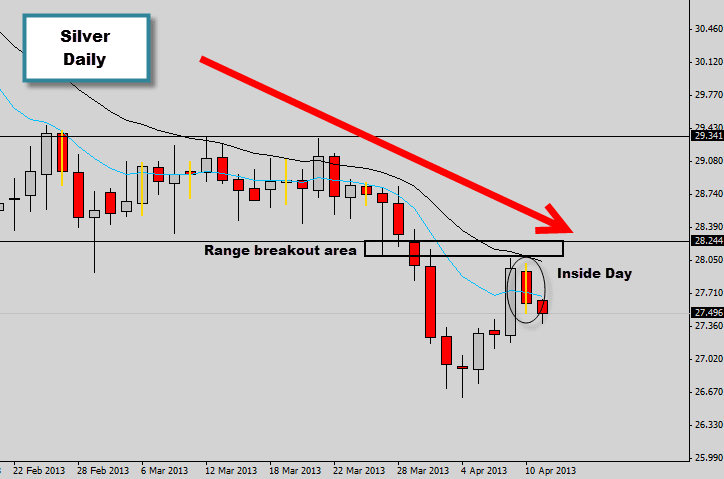 Previous Discussion on this Chart
An interesting trade setup has formed in the silver market last session, one of the first things I do when I check the markets after the new york close is to check which markets are trending, this is a priority because trending markets produce the most reliable and lucrative trade setups.
Silver has just recently broken out of a range, retraced back up and tested the range breakout area where an Inside Day has formed. The breakout area also lines up with the trend mean value. The body of the Inside day is thick and bearish packaging together a high probability bearish trade setup.
We are only looking for the breaks of the low's here to trigger us in, as I am writing this post I can see price is already breaking down lower, but it's now the early Asian session and to avoid being caught in any bearish breakout traps it's a good a idea to wait until later in the session before considering a short.