Hi guys, I haven't been able to post for a while sorry – been tied up with some cool Forex stuff which I can hopefully talk about soon.
Been watching the EURCAD today, looking for a bearish signal ,and something just popped up on  the 1 hour radar.
Let me just walk you through some top down analysis here to build value into the trade.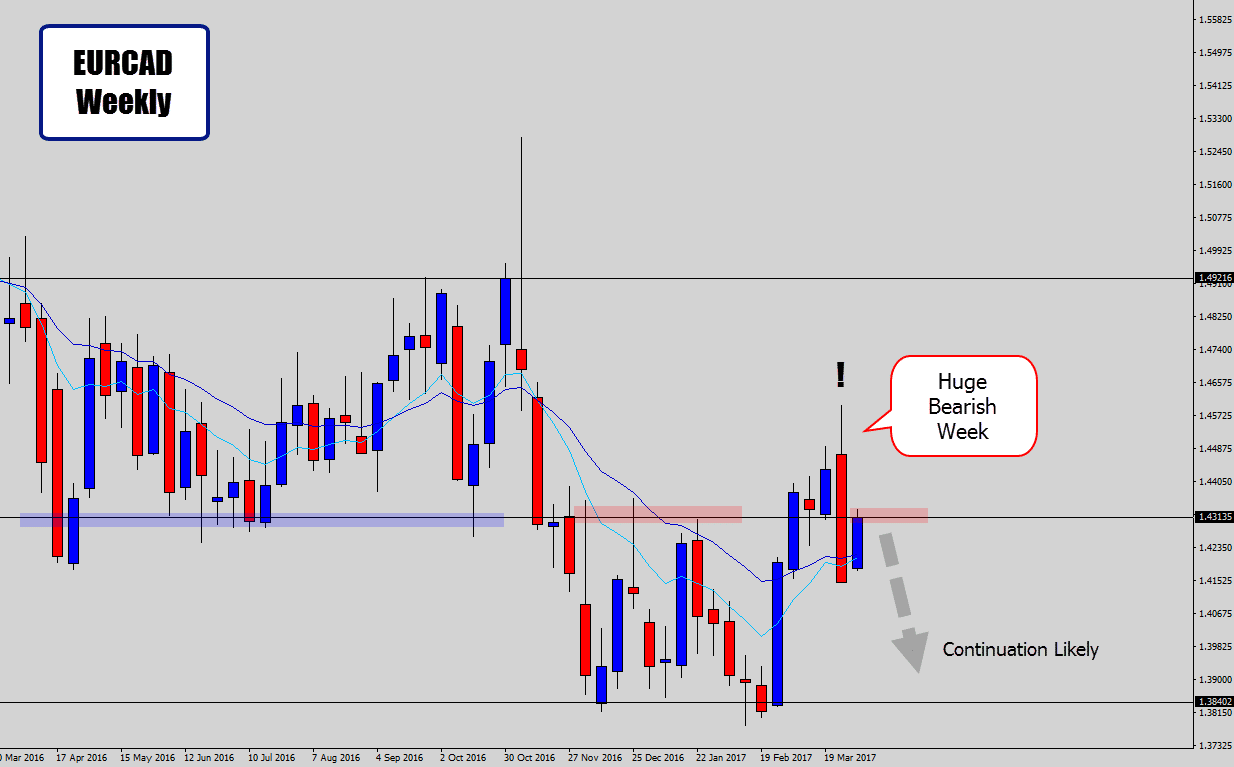 Previous week close as a massive bearish outside week.
These kind of weekly candles with thick bodies, usually see good continuation. Generally we will see a retracement up or down the previous weekly candle during the earlier days in the week.
We can see the market has retraced up the weekly candle and now hit the weekly resistance level again – this is a likely spot for the retracement to terminate and reverse.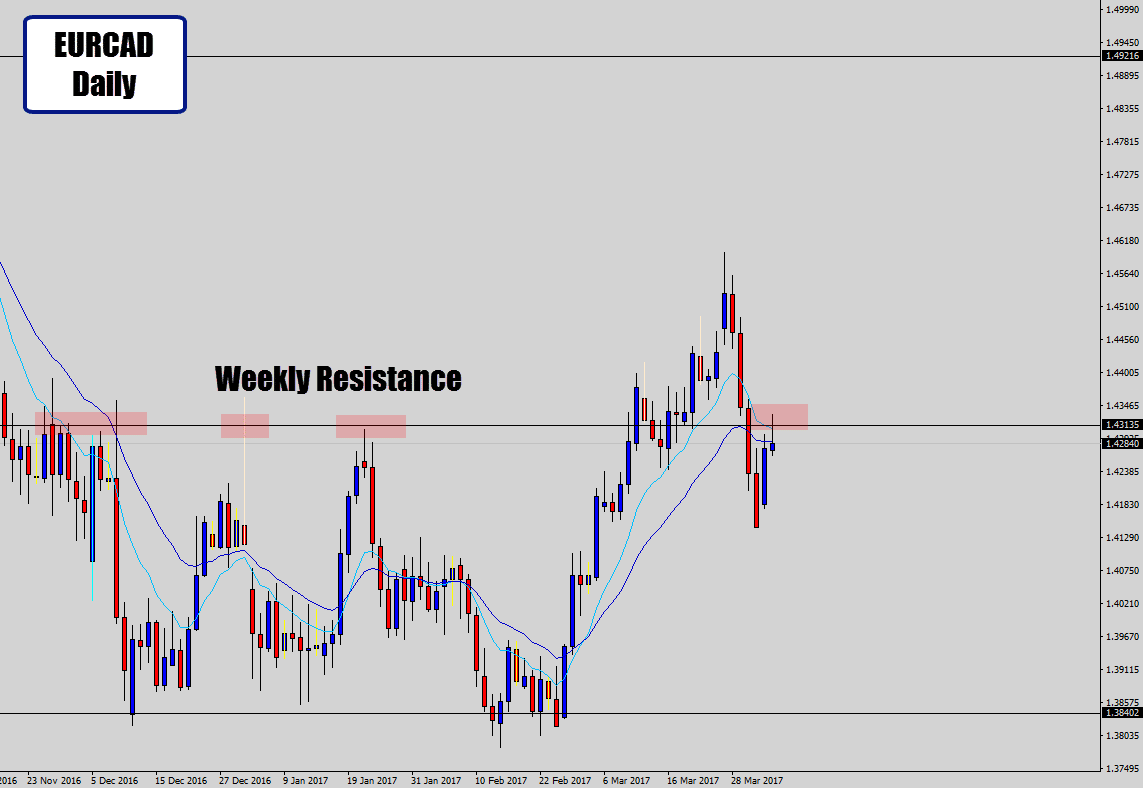 Top down analysis is all about drilling down from the higher time frames, and building value into a trade idea as we step down.
The daily chart just re-iterates the bearish situation.
We can see the daily chart shows clearly the resistance level in play here, and showing us that large bearish move + retrace into the weekly resistance.
This is a no brainier situation where we are looking for short signals off that resistance. Basically now, we're just looking for any excuse to get short – and the 1 hour chart offers an early signal…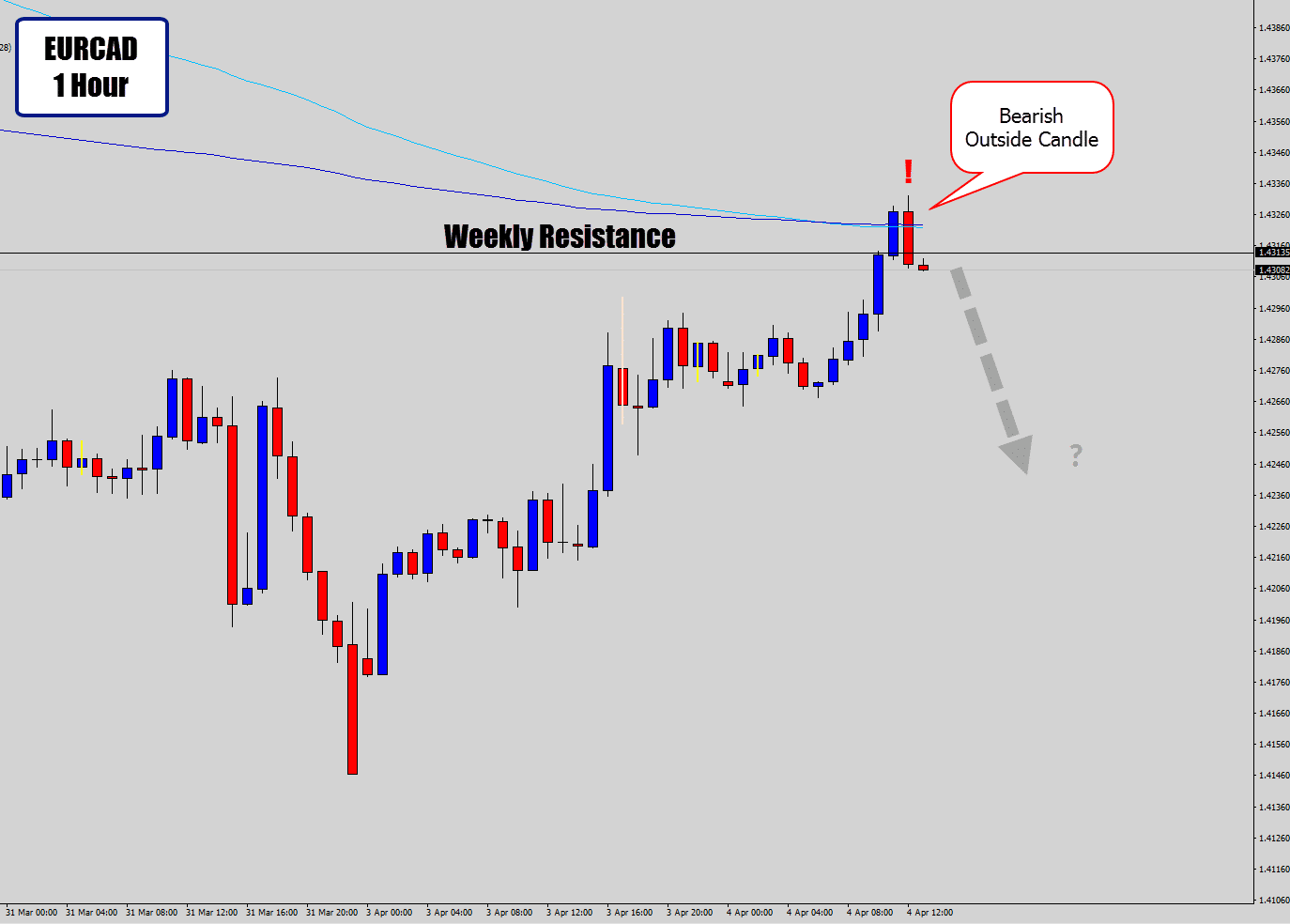 The hourly chart drops a bearish outside candle, right where we are looking for a short signal.
Usually, the 1 hour chart doesn't offer great trades, but when you combine good top down analysis – you can use 1 hour chart to get an early entry.
This setup is crystal clear to me, the hourly bearish reversal candle is all I need now to pull the trigger.
If for whatever the reason the 1 hour doesn't look convincing, just wait to see what drops on the 4 hour candles.
But this 1 hour candle is now going to provide a framework that gets us into the trade at an early price, with a tighter stop loss.
All thanks to top-down analysis. Good luck to anyone on this trade.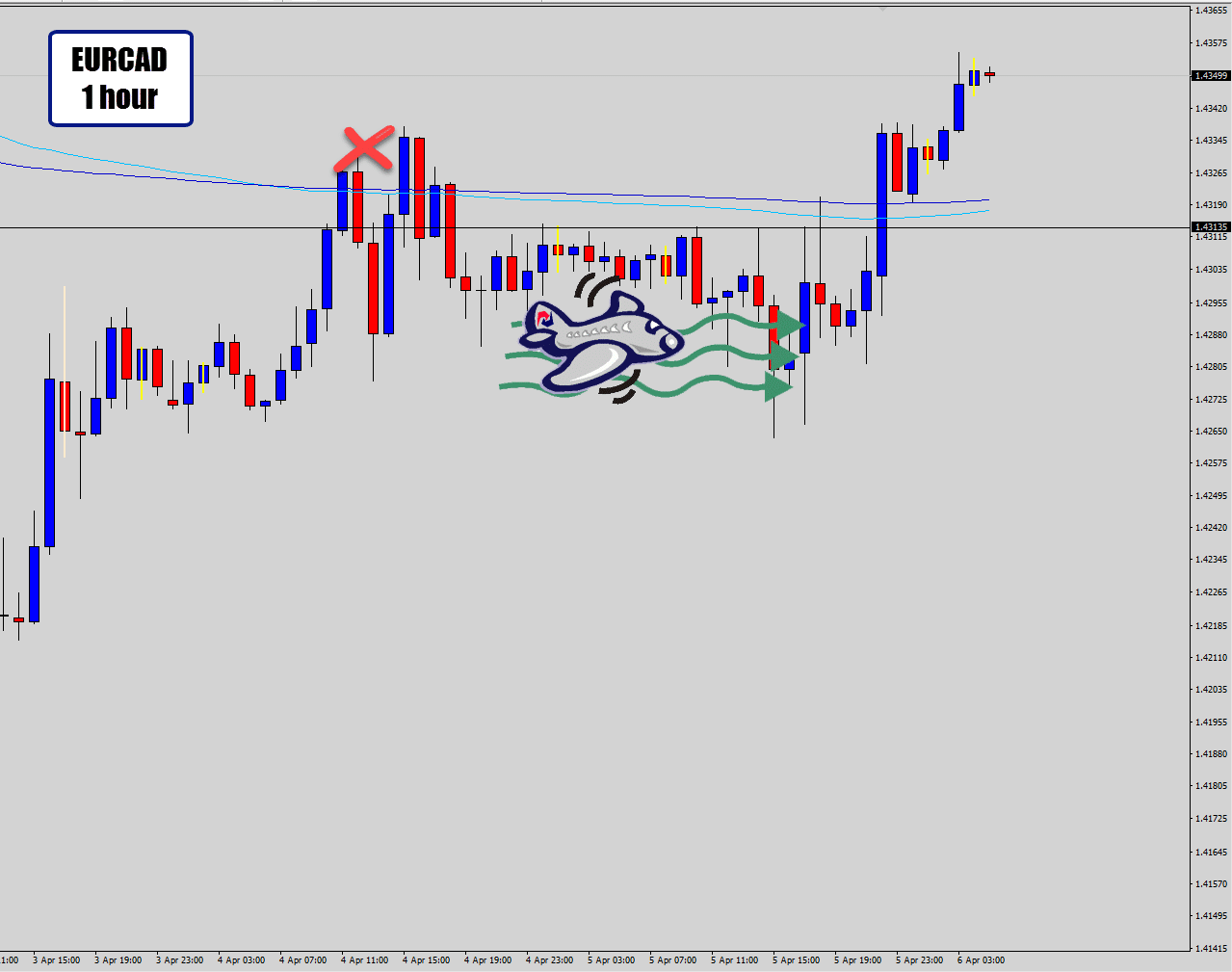 This trade was off to a great start, the next hour we did see a strong move down. This move gave the opportunity for those who opted in, to have the split money management 'risk free' trigger hit.
But the bottom line is, the trade did not work out unfortunately.
Technically it was a good trade, backed by very supportive top down analysis – but the trade pretty much hit turbulence as soon as it took off.
This is the reality of Forex trading, sometimes the best looking setups, with all the boxes ticked do not work out. That's why you should never emphasize so much of your risk all on one trade.
As Mark Douglas says, you wouldn't bet all your money on one coin toss.
Despite the undesired outcome, I hope you got something from this trade idea.
Until next time, best of luck on the charts!