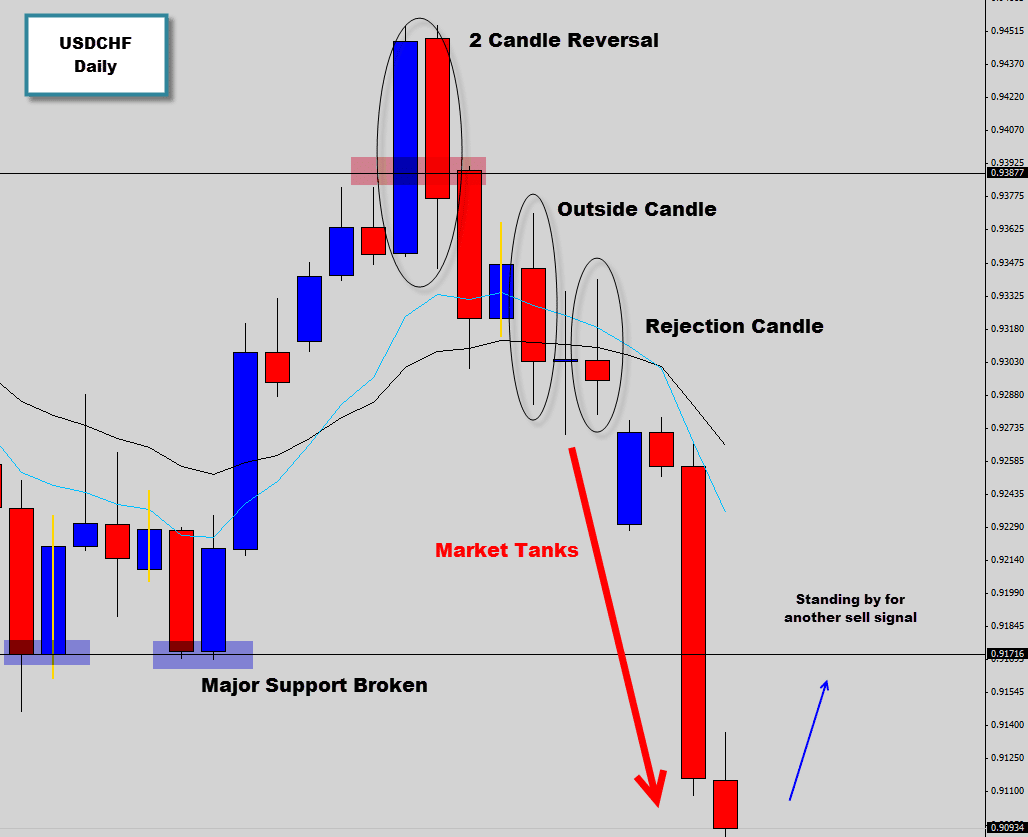 We've been paying close attention to the USDCHF market, discussing a few things that stood out for us on the daily chart. We were looking at the large two candle reversal and bearish outside candle sell signals pointing us price action traders in the bearish direction.
Since we last looked over USDCHF, price has dropped faster than a bag of bricks, with bearish momentum building up enough to smash through a support flooring. This support level has been holding price firm for most of the year.
This aggressive move generated high risk/return ratios for the bearish price actions that we pointed out in the earlier post, congrats to all who cleaned up on this move.
We are now waiting for price to retest the broken support level and confirm the level will act as new resistance, creating a major swing level, and a hot spot on the charts for more bearish price action signals to develop.
Previous Trade Discussion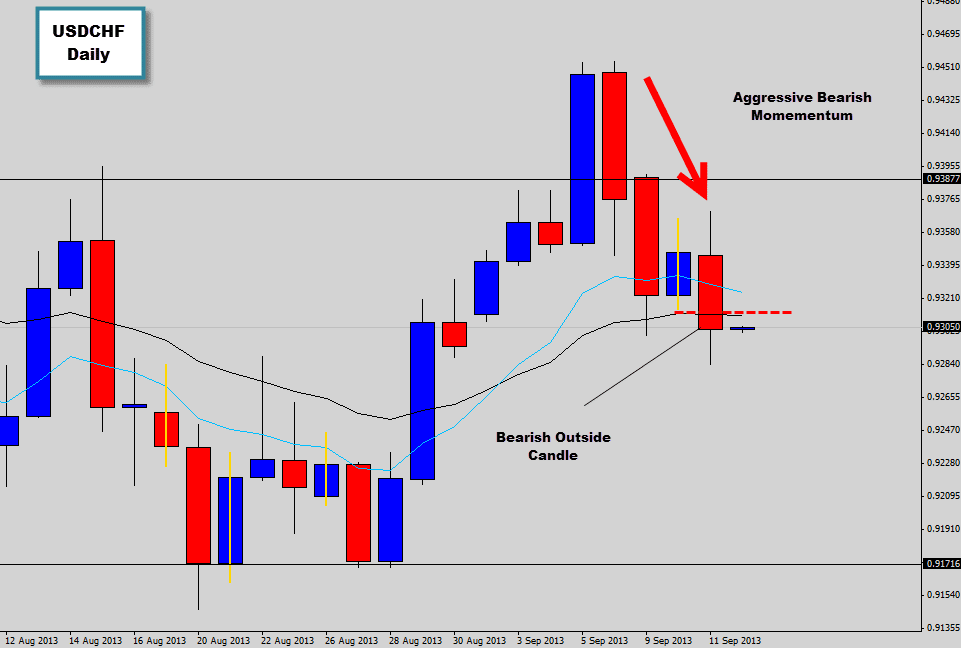 Focusing the USDCHF daily chart onto your screens today as we've had some interesting bearish price action develop here in the last few Forex trading days.
Firstly the market has tried to break through a major resistive containment level, and actually did manage to make a very convincing bullish breakout by closing aggressively on the other side. The next trading session however could not maintain price figures above this level and just as aggressively dropped down and closed back below the horizontal resistance line.
This is a classic two candle reversal setup, a nice large obvious rejection of an important focal point. The setup did start to play out as bearish momentum continued. If you missed out on the initial momentum, it looks like a another bearish opportunity has presented itself.
Last Forex trading session the market created a Outside Candle sell signal, after the market initially broke the prior day's highs and collapsed in on itself, closing below the prior candle low. War Room traders could of used the breakout trap & reverse entry technique to capture a better entry price.
The market looks like it's going to move down much lower from these bearish signals that have been dropping, potentially testing the major support level near that .9200 area, which is plenty of room to create a high risk/reward trade return ratio.