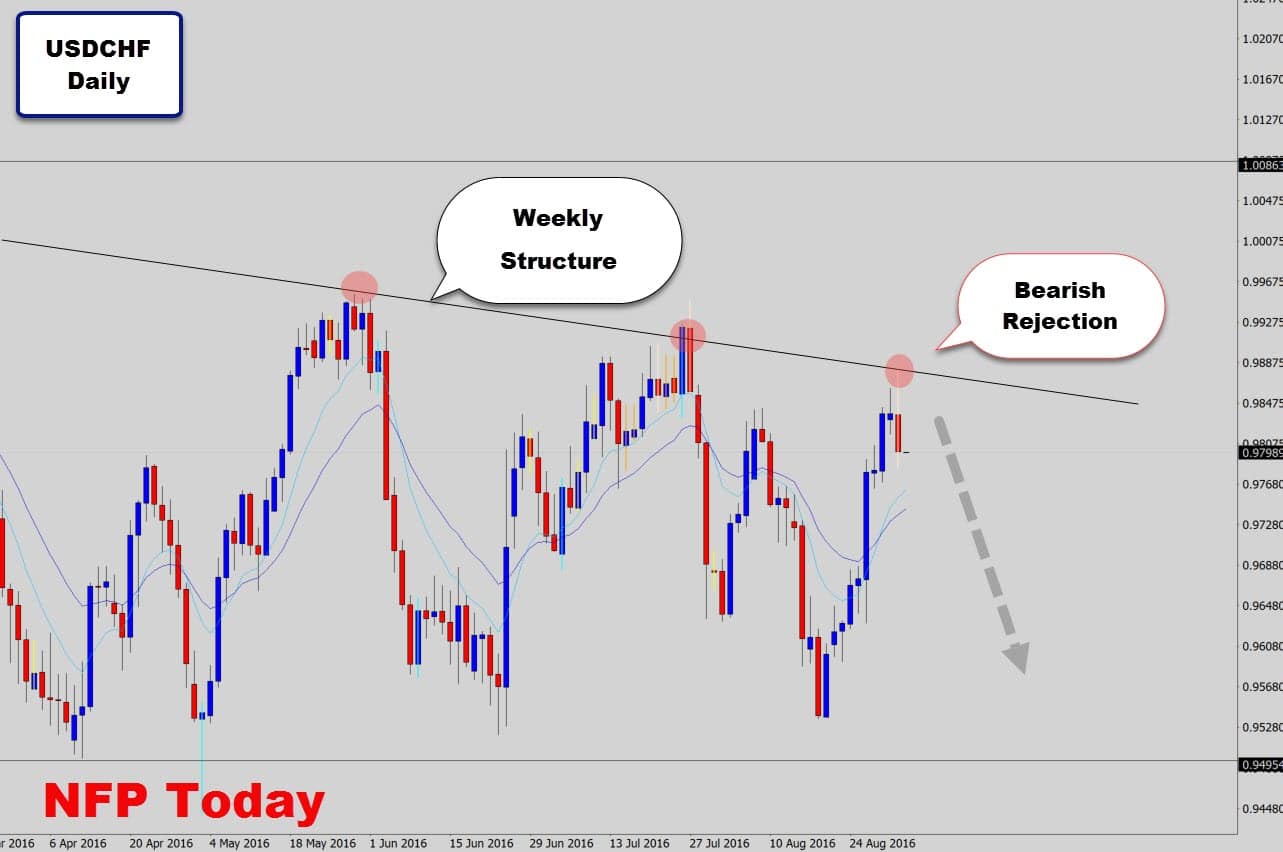 Today we've got a very nice bearish rejection candle setup on the USDCHF daily chart.
If you take a look at the weekly chart, you will see that weekly trend line there has been acting as a major turning point, which lines up nicely with the rejection candle
Weekly turning point + strong reversal signal = awesome
The rejection candle itself has a very strong bearish anatomy, clearly showing the denial of higher prices into that trend line reversal point, and closing much lower than the open price for the day – producing a very fat bearish body.
Also another thing I like here is that we've had a stack of aggressive bullish candles stacking on top of one another here, which has stacked price up aggressively. The reversal signal is a sign of exhaustion, and price takes the path of least resistance… there probably isn't many bulls left here after a move like that.
It's NFP this session, so if the data supports a bearish USD, we could see a very violent move to the downside here.
Nice Follow Through Move After NFP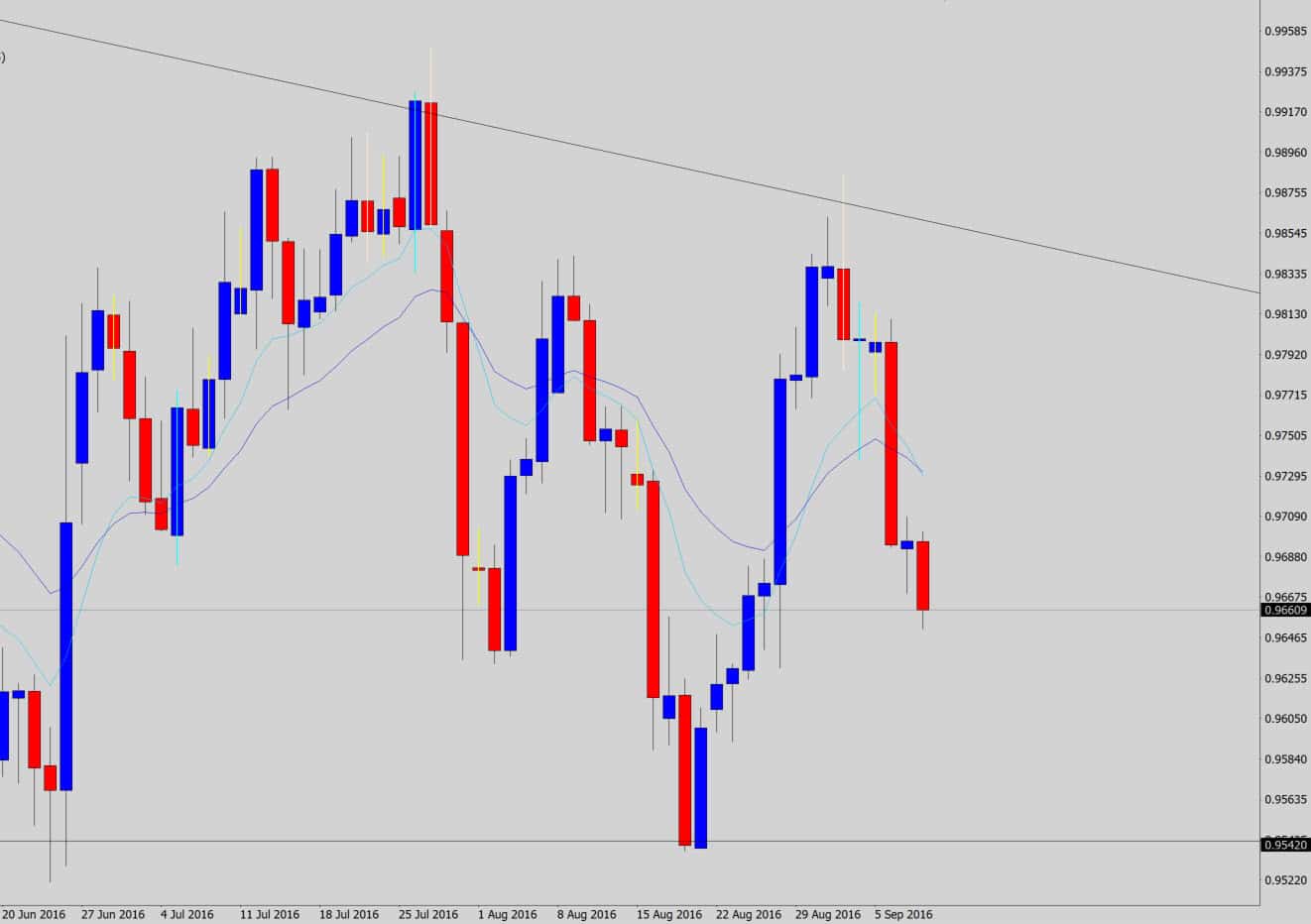 So this setup has worked out well, apart from me not being on board 🙁
The reversal setup didn't retrace, so my pull-back entry was not triggered unfortunately.
The market just stalled then popped going though the NFP event, but it still shows how these powerful price action signals, at key technical structures, like this trend line, can produce really good results.
The previous move off the trend line was also a monster.
Well, just going to have to sit and wait for the next awesome setup to form. I hope you caught some of this move.
If you would like to learn more about indicator free price action trading trading, or the battle station tool for mt4 that alerts you to possible price action setups – check out the War Room for traders.