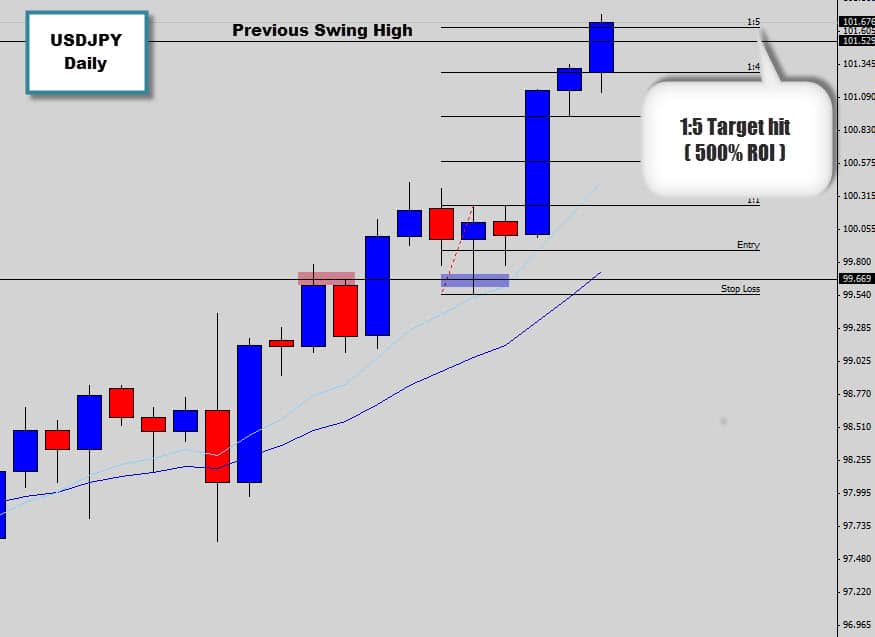 Last week we looked over a price action setup that formed on the USDJPY major market. We've been waiting for this market to come alive and breakout of the long term consolidation pattern it's been stuck in for months now. Finally a breakout occurred and we got a classic 'breakout and retest' type trade of a key containment level on the daily chart.
Once breakout momentum was established, we identified a bullish rejection candle that gave us the opportunity, and the blueprint to structure a long position in with the movement. The bullish rejection candle offered us the retracement entry we were targeting the next trading day and it wasn't long before the bullish momentum picked back up continued to move into higher prices
After some aggressive movement to the high side into the weekend, the market opened for this week and pushed up some more when the Asian session kicked in and drove the setup into our 1:5 risk reward target. This level is the previous swing high the market last made and will most likely act as a resistance level now. Price is extended away from the mean so there is a good chance a correction will take place soon, so best not to be greedy with forex trading and take good profits while they are on the table. You can't argue with 500% ROI after a few days.
Original Setup Commentary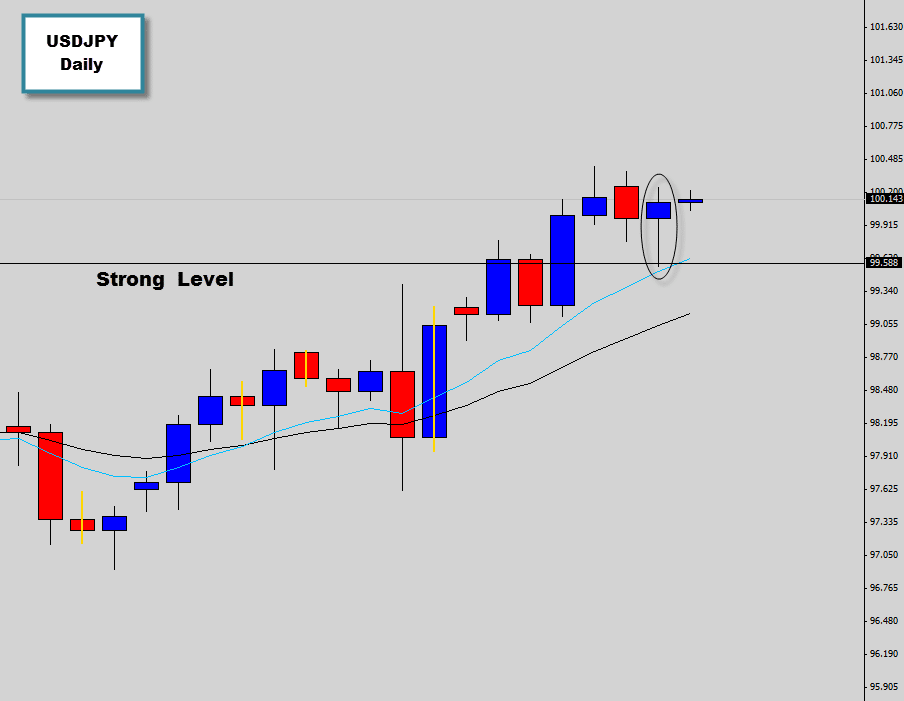 Looking at the usdjpy today, a market which is now breaking higher from months worth of consolidation. We know that the longer the consolidation period, the more severe the breakout generally is. One of the stronger resistance levels which has been containing price in the recent past has now been breached, and now being tested from the other end.
Last session the market retraced into the level where support was found, and the move lower were rejected creating a bullish rejection candle inline with the bullish movement. The bullish rejection candle close higher than it's open and also lines up with the upper layer of the mean value.
If the breakout momentum continues we could potentially see a strong move here. Going to set up our forex trade to take advantage of intraday retracements to get a better entry price into the setup and tighten up the stop loss distance.