USDJPY Drops 4 hour Reversal Candle Aligning With Weekly Reversal Signal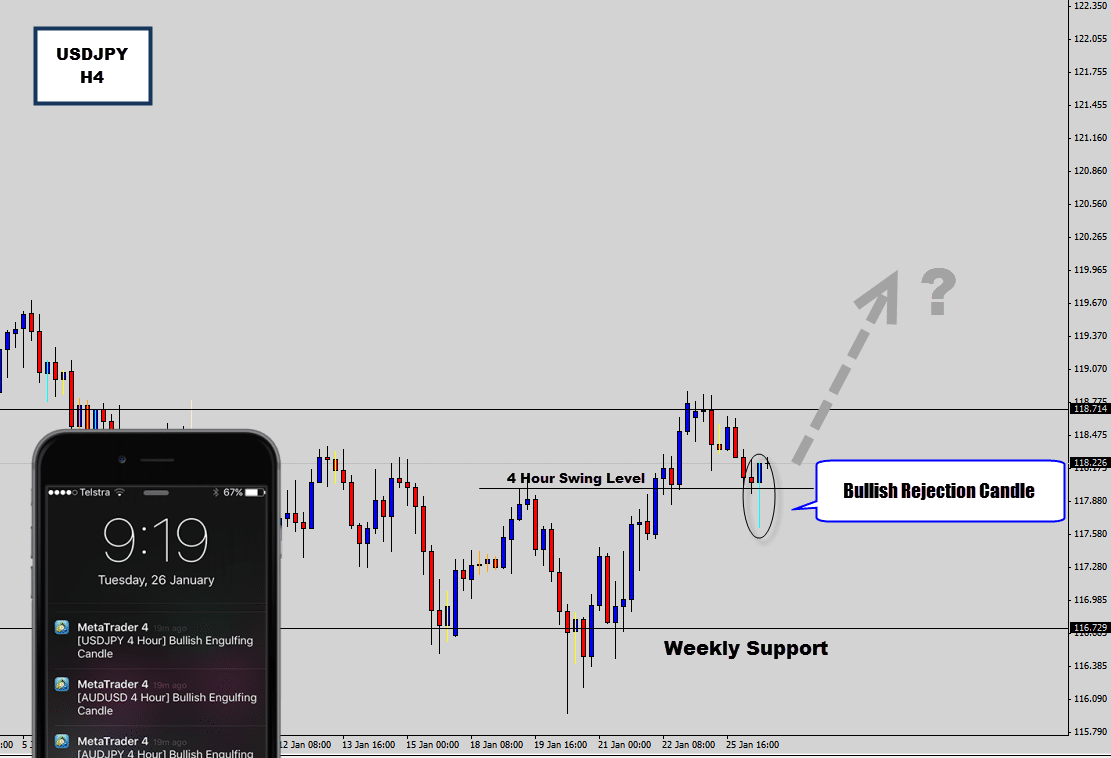 A Battle Station alert just came in on my iPhone letting me know of a bullish reversal signal on the usdjpy 4 hour chart. It does say bullish engulfing but really should say bullish rejection candle (due to the lower tail). I will fix have to fix that, but it still recognized a bullish candlestick reversal pattern.
We can see on the 4 hour chart that the market is starting to 'step up' by creating higher lows.
There is a minor 4 hour swing level that is being used as support here which the rejection candle did form from. It does look like a decent trade opportunity, but we can really highlight the potential of this trade when we check the situation on the weekly chart.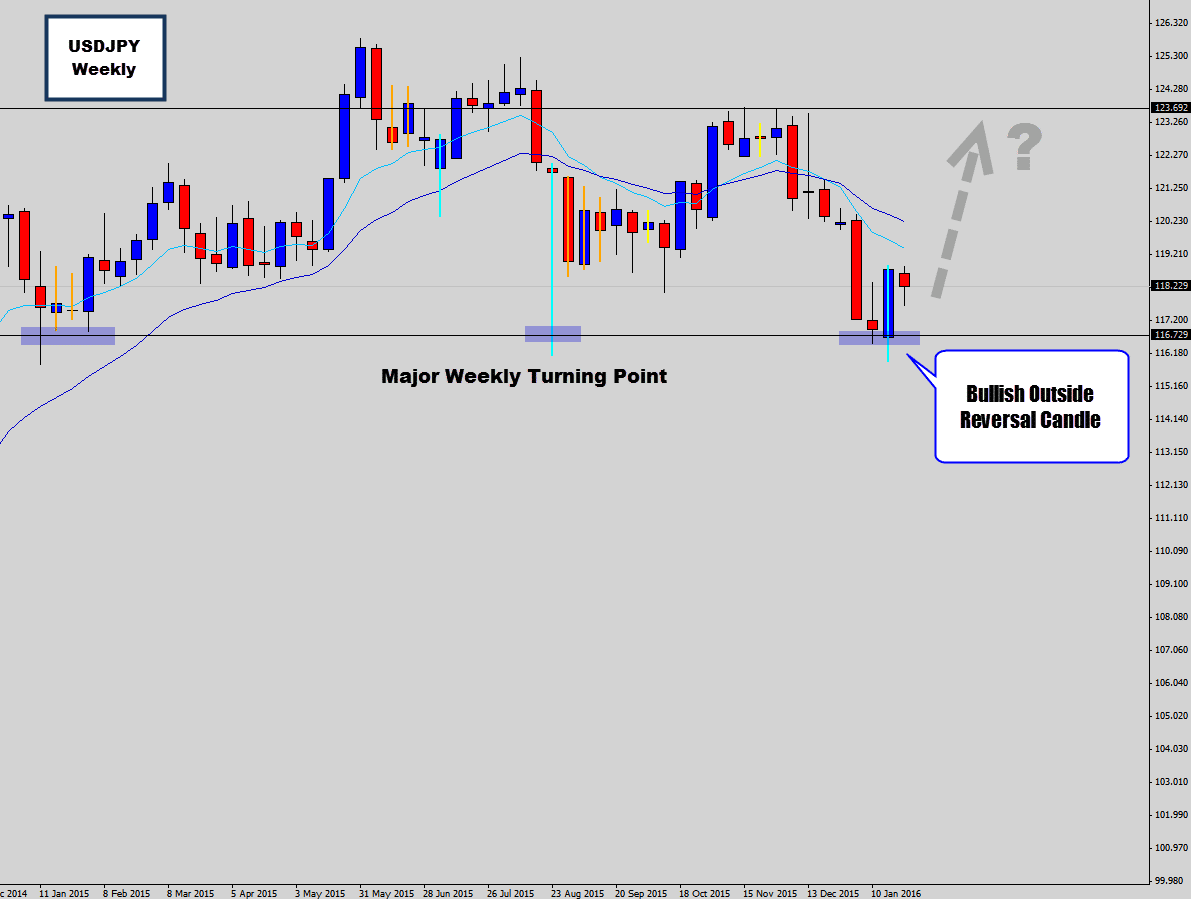 This weekly chart was actually pointed out to be by another war room member: shout out to Alvin.
There is a beast of a signal on the weekly chart. If you're new to swing trading – then you should get used to checking the weekly chart as it can really help you forecast price movement for the next couple of weeks.
There is a large outside candle sitting on a major weekly structure level that is holding as support. These major levels on the weekly chart are big flashing reversal signals.
Check your weekly chart history and you will see that dominant looking reversal candle patterns on the weekly chart generally have good follow through.
We can use the h4 position a way to structure our trade to align with the weekly signal. If that's too aggressive, you can wait for a daily signal to form, which is very possible we might get one at the new york close.
Lets see how this one plays out.
Trade Explodes into Profit at the End of the Week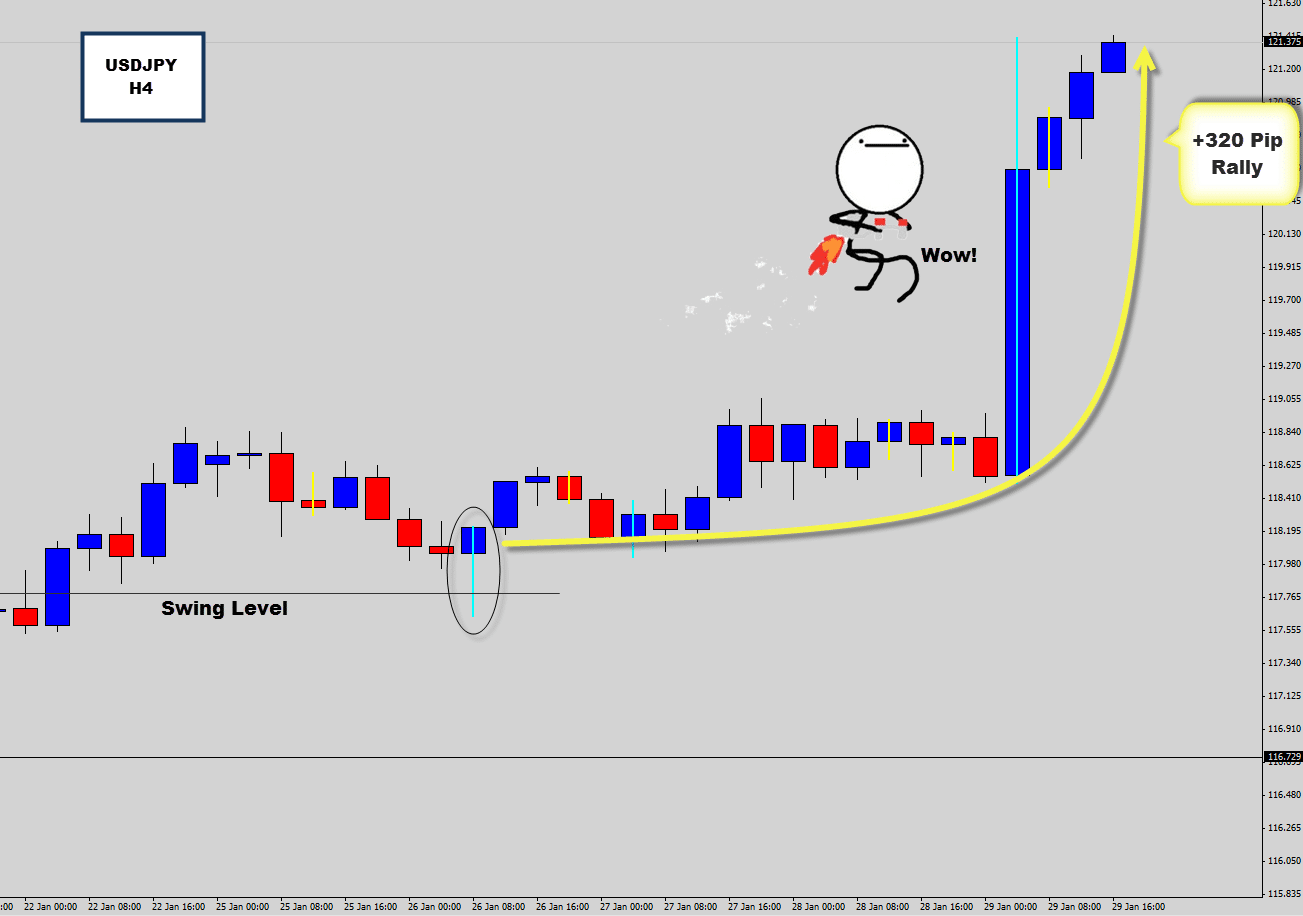 An incredible result from this trade, and very happy that such an aggressive rally developed from this setup, because the price action was communicating a strong buy.
Remember what the contributing factors were for this trade setup.
strong weekly bullish price action signal
strong weekly turning point
H4 bullish swing trade
It's no surprise that there was an explosive move, the weekly chart often dictates where the powerful reversals will occur!
I think this trade has more upside to it, but I wanted to give you all an update on this trades progress now, just to demonstrate the raw power of swing trading with price action, using 'top down analysis' from the weekly chart.
My price action Battle Station algo definitely helped out a lot here by notifying us of the 4 hour swing trade. It has been a very helpful tool, as it frees up a lot of your time by removing the need to check the charts all the time. It will let you know when there is something worth checking on the charts 🙂
If you would like to learn more about the Battle Station plugin, or learn more about swing trading with price action like I've shown you here – feel free to check out the War Room Membership for price action traders. All the tools and trading course are covered under the war room member area.
Good luck with your trading this week.
Want to Try My MT4/5 Tools ? Download Here...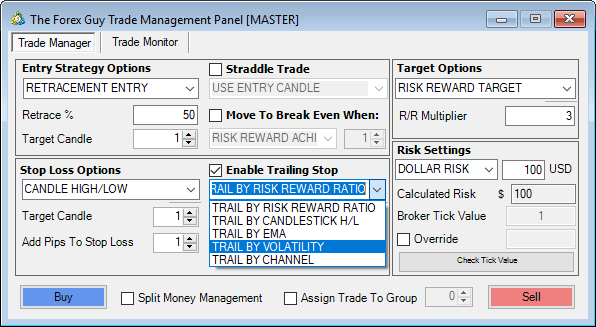 Trade Panel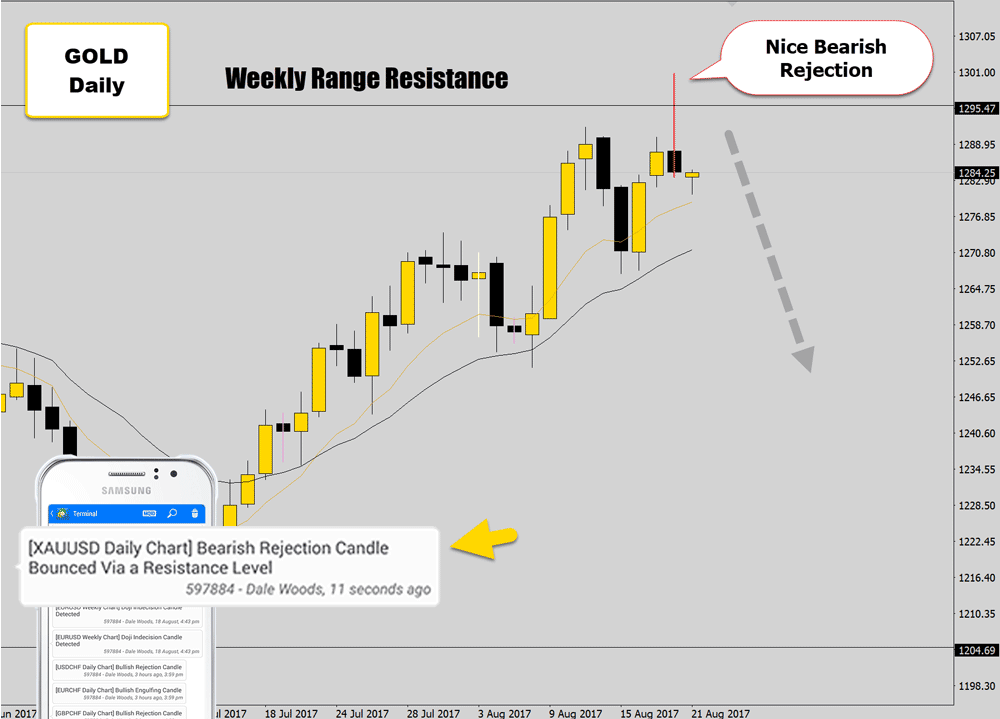 Battle Station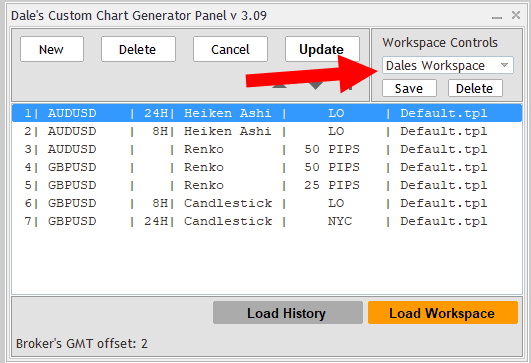 Chart Builder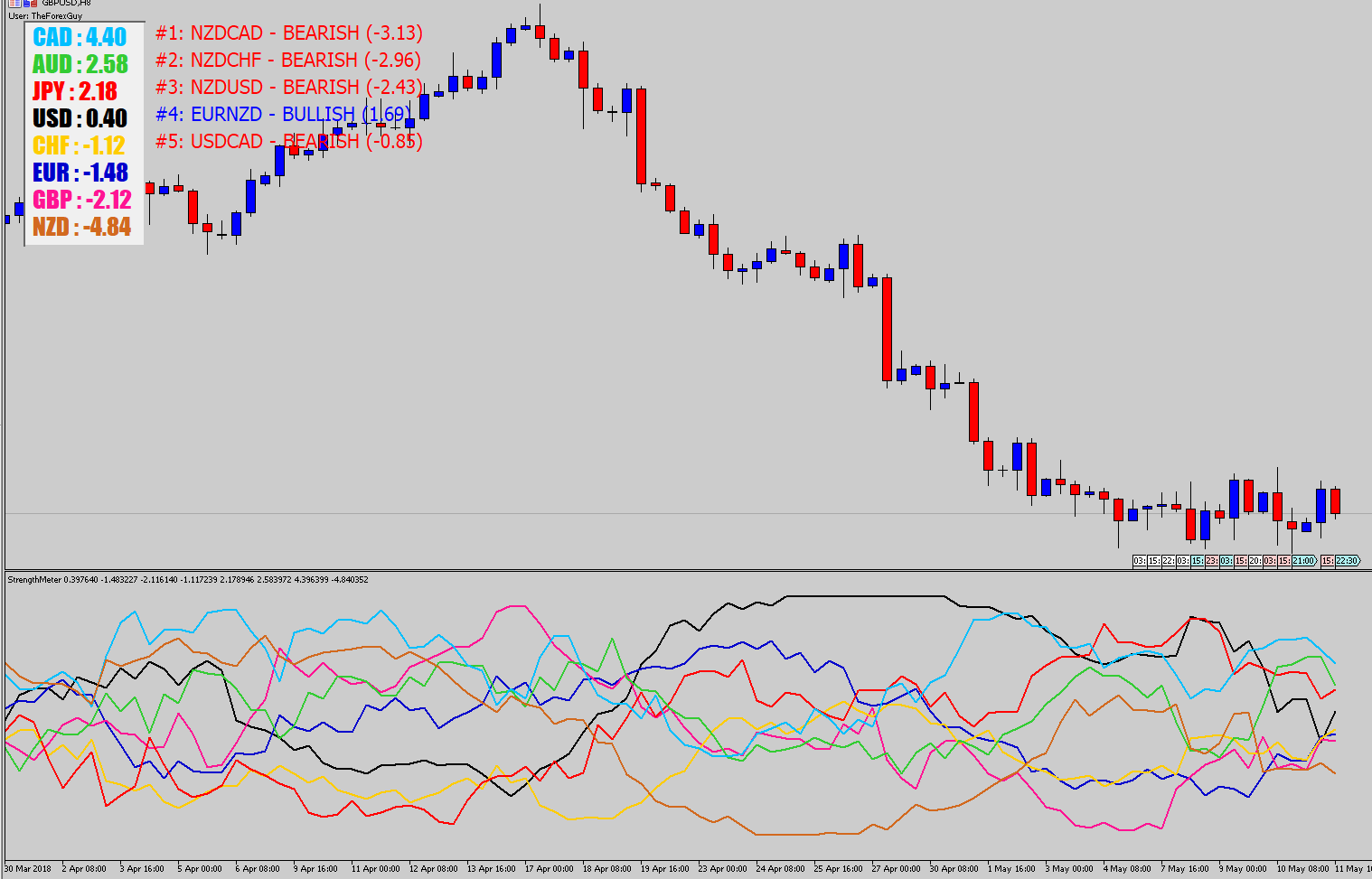 Market Analytics
Howdy traders,
By popular request, I've release trial versions of all my custom MT4/5 tools myself and the War Room traders are using in our day to day trading.
Follow the download button below if you would like to try them out :).
Download