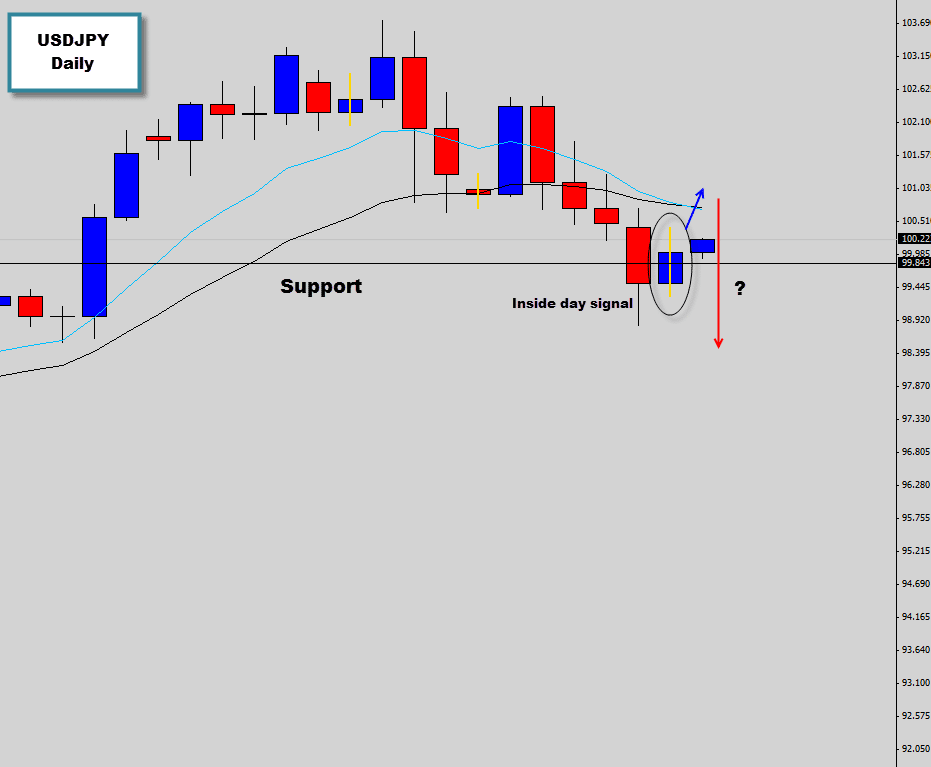 The USDJPY market has reached a key support level on the daily chart after the market has continuously to creep down lower, falling from fresh highs.
The Inside day is more like a 'flag' on that chart rather than a signal, trade triggers are hit when breakouts of the inside day occur. This particular inside day formed when price churned around at this key level.
We are not too keen on taking breakouts of the highs here, as my gut feelings tells me this market looks like it still wants to move lower. This Inside day could possibly breakout higher and the trend will resume its course, but to me the chart dynamics are on the bearish side.
We could see an initial breakout higher, but we think there is a high chance of moves higher becoming breakout traps. We have our price alarms set if price pushes back down and breaches the lows of the inside day and trigger a short trade.
Trade Update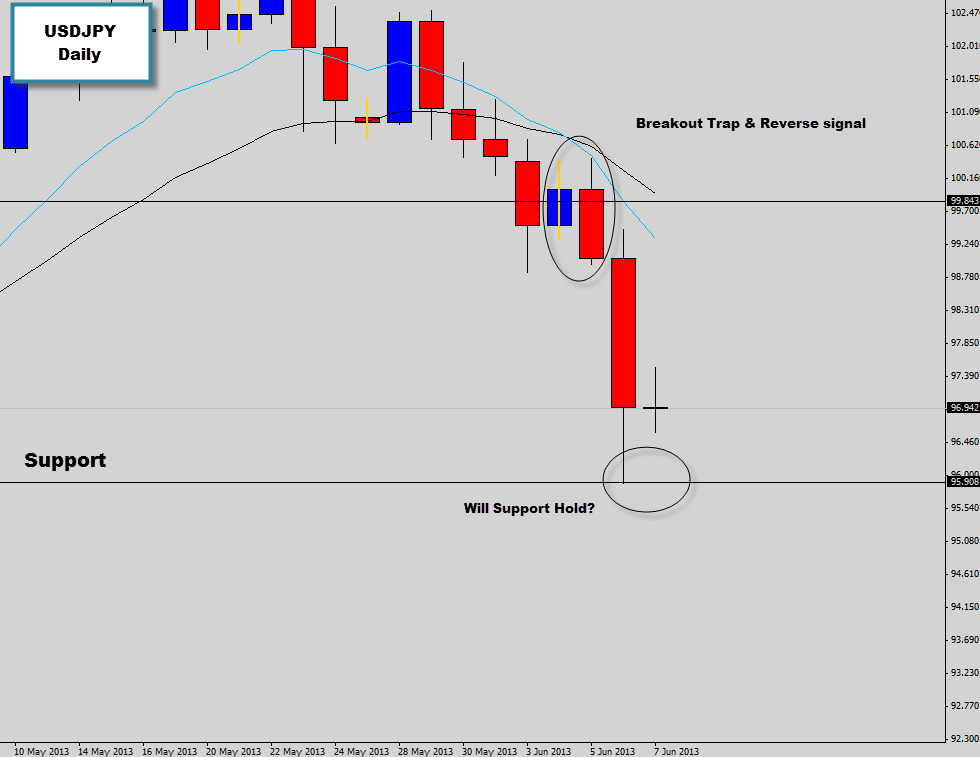 As we predicted the market did try to push up above the Inside Day signal and we warned that traders should avoid going long on bullish breaks as this was perfect conditions for a breakout trap.
Not to our surprize that's exactly what happened, a bullish breakout trap occurred triggering suckers into long trades across the market, where we held back and waiting for the USDJPY to show reveal it's cards.
War Room members who follow the breakout trap and reverse trade setup taught in our Price Action Protocol Trading Course were triggered into a short trade as the market collapsed back down below the other end of the previous day low.
These type of 'fakeout then breakout' setups are the catalysts for very explosive moves on the chart. As you can see this breakout trap & reverse trade as gotten as into a nice move, generating fast, rapid returns.
It's NFP release tonight so for those who want to cash in on their returns here could use retests of the key support level marked on the chart for profit targets, or if you a filled with risk appetite and want to see if support will break when the NFP figures come out, then you can aim for a longer term target.