Another chart today at the market open which offers a nice mean reversion opportunity. This situation however, we do actually have a reversion signal that just appeared on the 4 hour chart.
We we look at 4 hour signals, it's important to do some 'top-down analysis' to align any smaller time frame trading with the bigger picture.
The daily chart shows price reacting with a weekly support level, and a mean-price gap scenario. This kind of technical confluence is already a compelling reason for a reversion to occur.
Lets check out the 4 hour chart…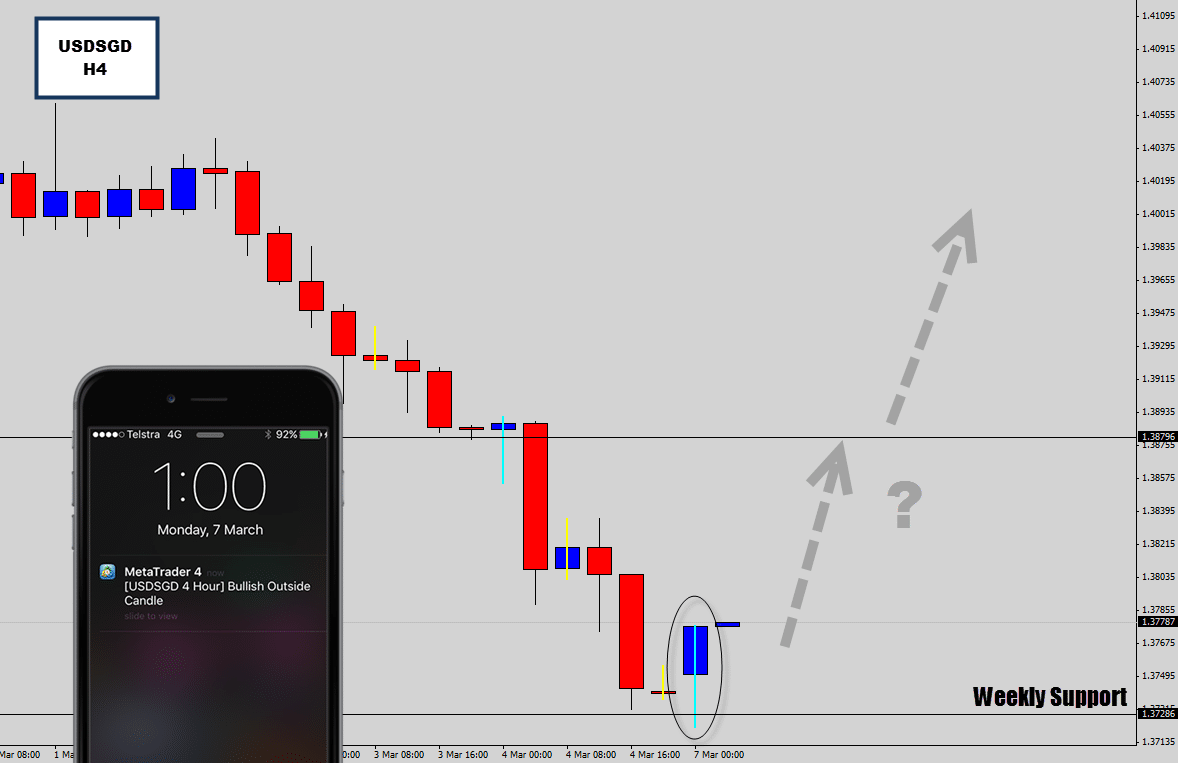 The 4 hour chart shows a nice bullish outside / rejection candle has closed here. The battle station has picked up the pattern and sent out an alert.
Looking to see if we get a retracement price on this bad boy to significantly increase the reward potential. If a mean reversion is going to fire out of this reversal signal, a good entry price could make all the difference – easily producing a 1:6 winner.
A Small Rally Generated…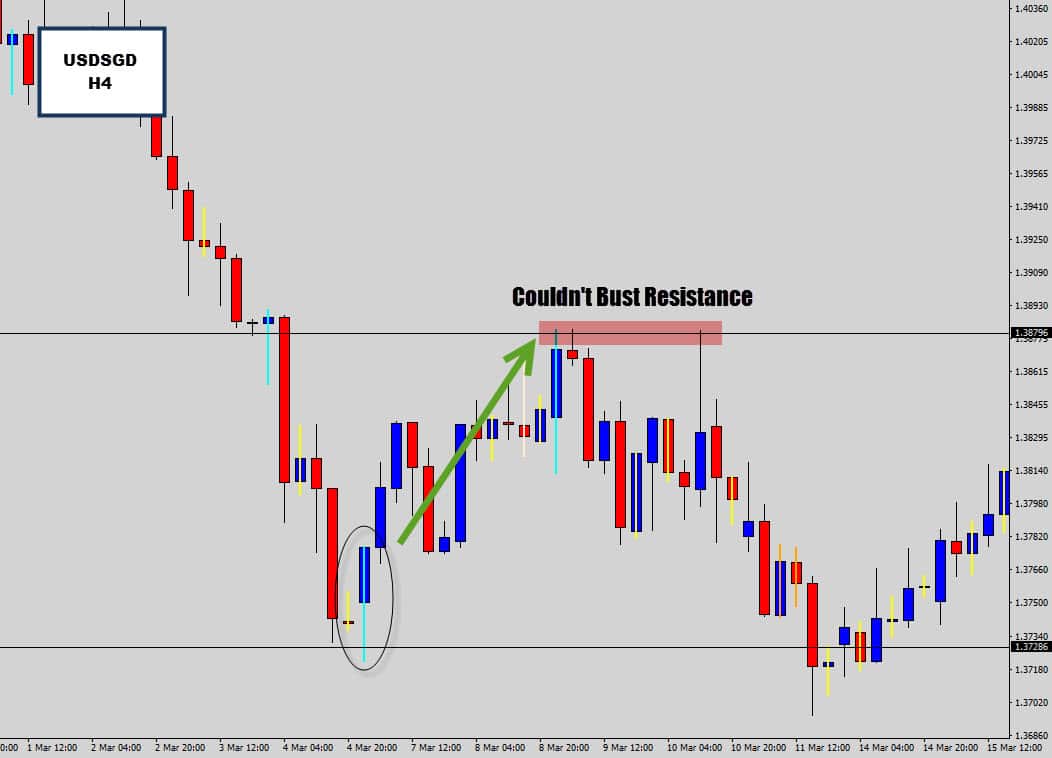 As expected, a corrective move did follow on from this reversal signal to bounce up from an aggressive new lower low.
Unfortunately, there wasn't as much as an extended follow-through move as anticipated. Instead, the resistance level did hold, and contained price from moving higher.
The bears gained control of the market again and pushed price back lower.
This signal was a small success, but I wasn't able to get an entry as there was no retracement opportunity of the signal candle.
The Battle Station did its job well in identifying the bullish trading opportunity, but it's not like Pokemon – we can't catch em' all.