AUDCAD Bounces Via Weekly Support & Prints Bullish Reversal Signal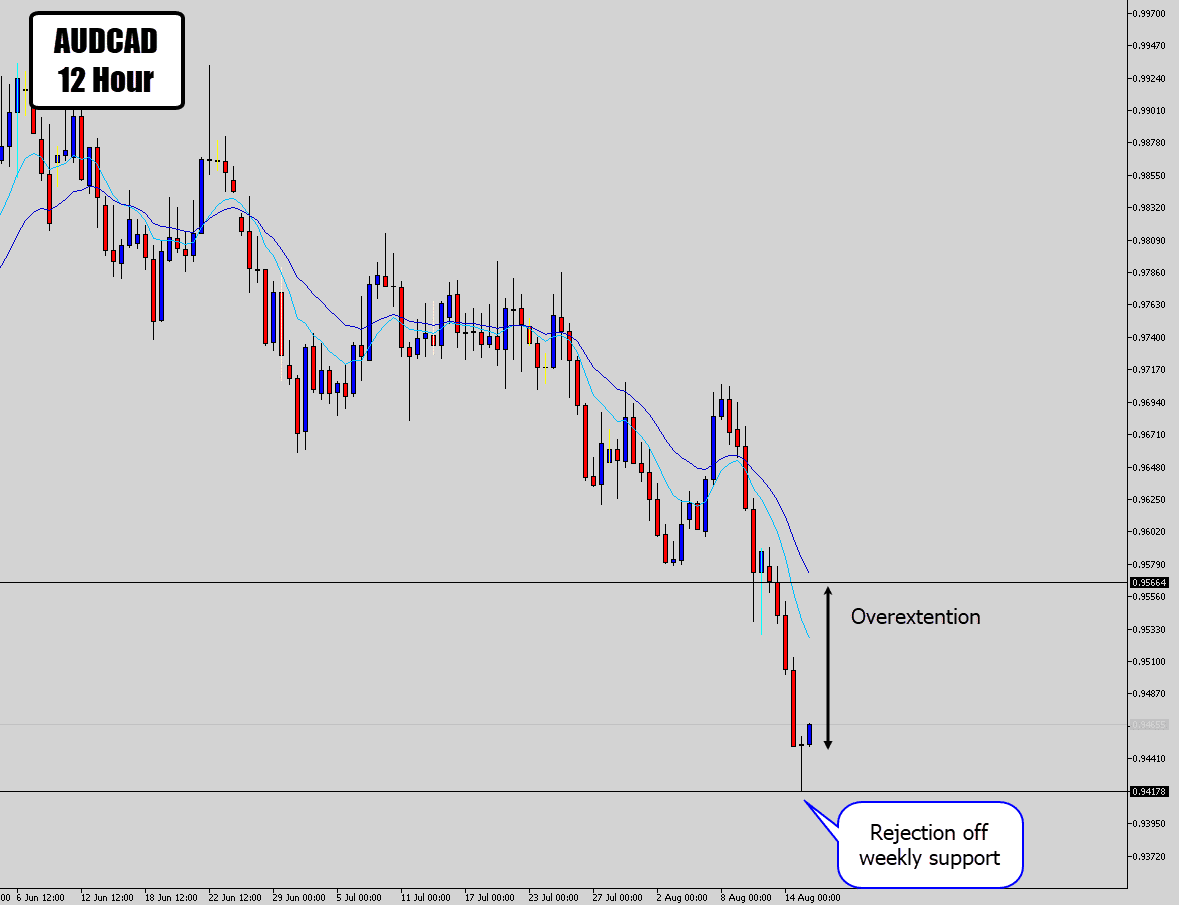 A look through the swing trading time frames on MT5, and I spotted this bullish mean reversion signal on the AUDCAD 12 hour chart.
Price has been heavy on the bearish side, dropping fast enough to overextend price from the mean value, leaving behind the distinctive "mean price gap".
To stack value into the mean reversion idea further, the AUDCAD is bouncing off a weekly support level, which has previously generated strong bullish moves.
The price action has left behind a bullish rejection candle, which also signals higher prices are likely to follow.
These technical factors combined makes this price action signal an attractive trade.
Love These Simple & Easy Trades!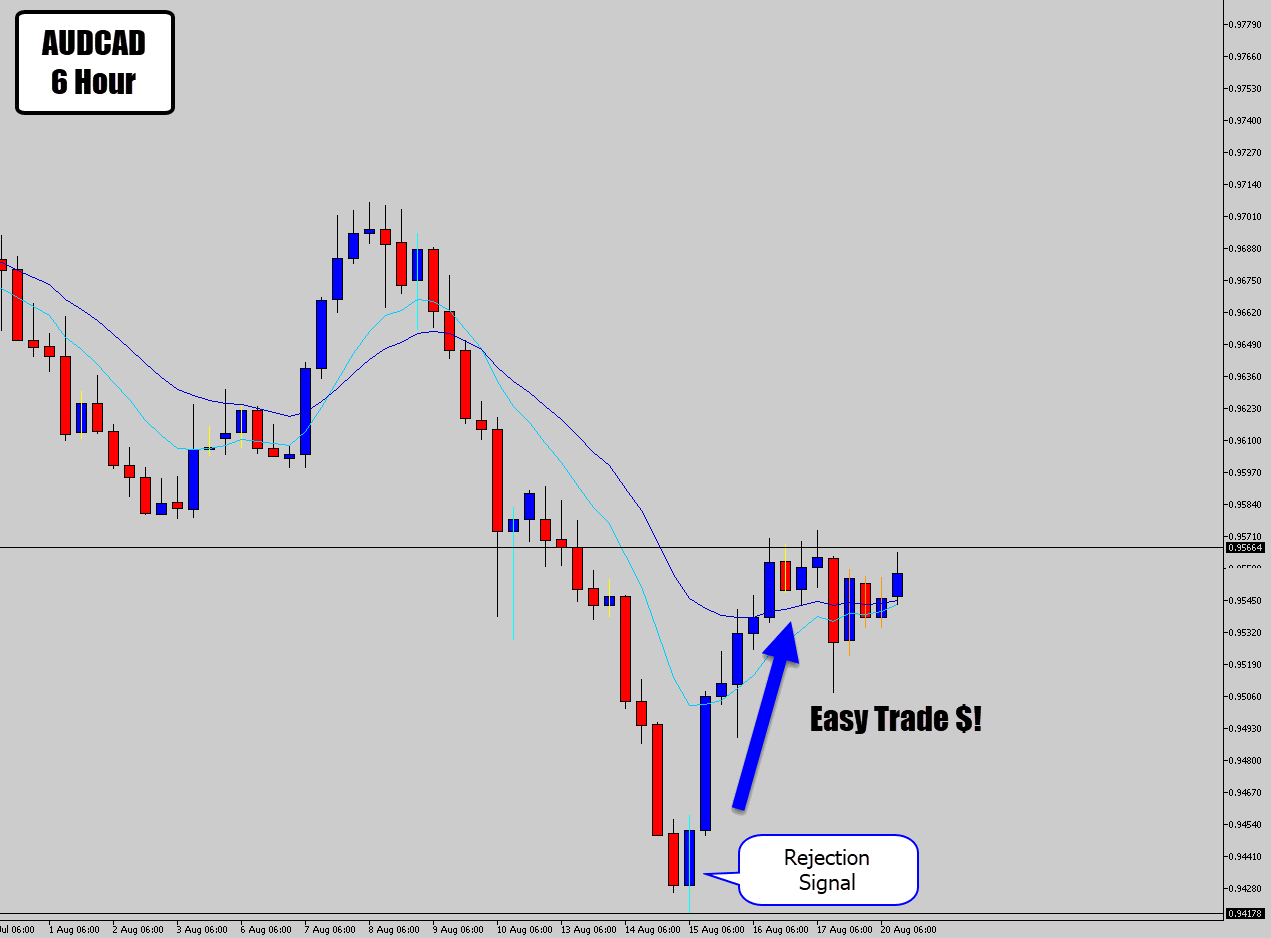 This one play out with text-book perfection!
Note: I only noticed now that I've captured the 6 hour chart for the conclusion rather than the 12, but the 12 & 6 hour both demonstrate the same thing.
The weekly level was the big technical booster here. When you see big reversal signals at the weekly turning points, you know you are building a sweet case to take a trade.
The overexertion in the market also helped to prime up conditions for a correction too! There was no pause here, the market exploded higher for us very quickly.
If you would like to get the alerts about these kind of price action signals, check out my tools pack below – it include my Battle Station chart assistant for MT4/5.
You can have notifications sent to your mobile about like the one shown here today 🙂
Want to Try My MT4/5 Tools ? Download Here...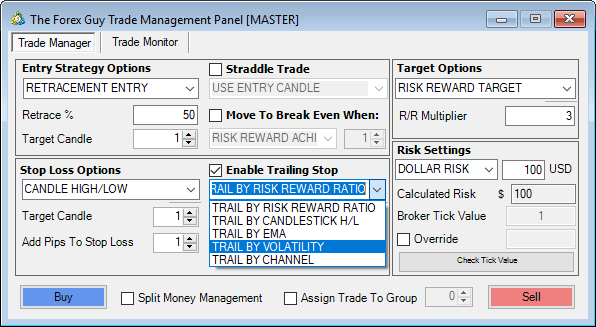 Trade Panel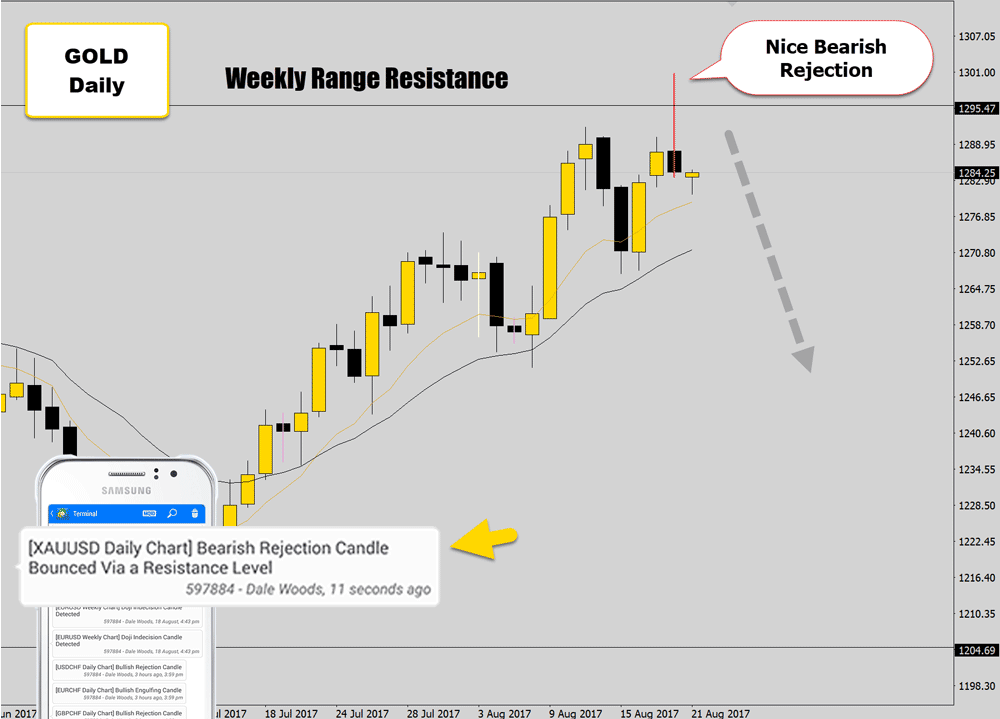 Battle Station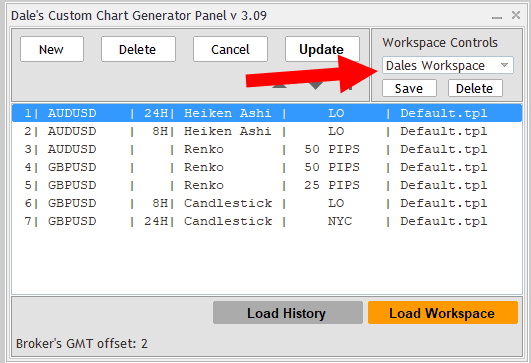 Chart Builder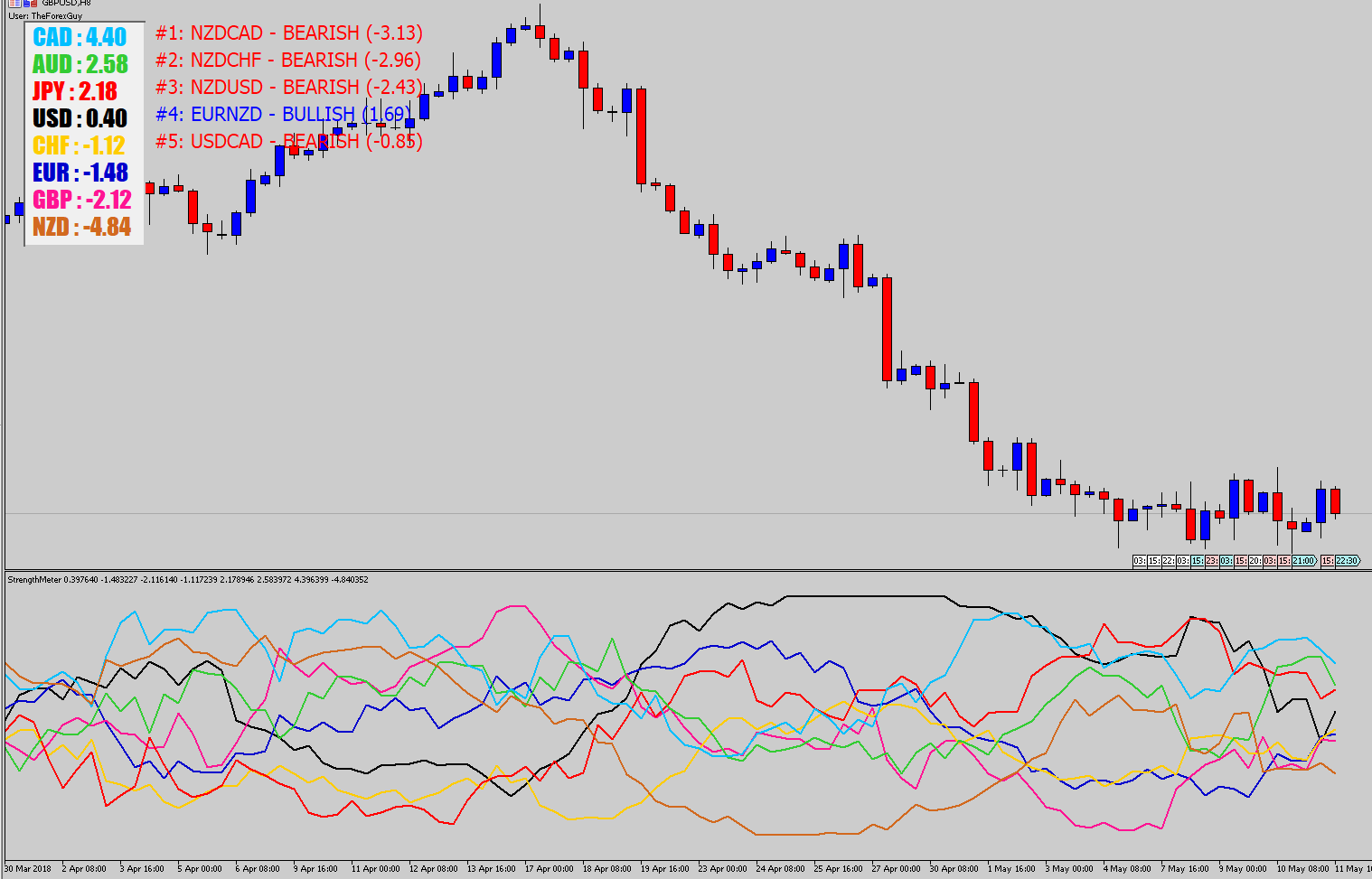 Market Analytics
Howdy traders,
By popular request, I've release trial versions of all my custom MT4/5 tools myself and the War Room traders are using in our day to day trading.
Follow the download button below if you would like to try them out :).
Download