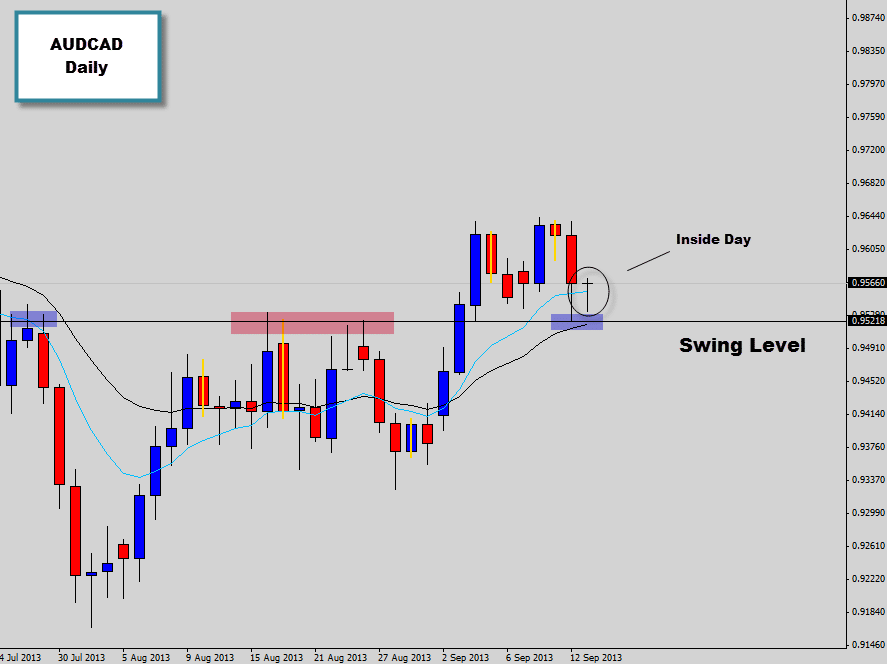 The AUDCAD has started to recover from some pretty harsh losses that is suffered earlier on this year, with the market diving into lows it hasn't seen in a few years. Recently we've seen some aggressive bullish moves that have push up through a level that was previously acting as resistance.
This week the market took pause after the upward break and drifted sideways. At the end of last weeks trading the market moved down and tested that old resistance level which is now holding as support.
An Inside Day formed above the swing level with a lower tail producing from the body, suggesting lower prices were rejected during Fridays session. If this support level holds we could see an Inside Day breakout as the bullish momentum continues.
This is a high focal point in the market with the trend mean value lining up with a swing level, these areas tend to generate high impact bullish responses from the market, we will be watching this one on Monday, looking for breaks of the Inside Day high to consider long positions.