AUDCHF Major Bearish Reversal Signal – Lots of Downside Potential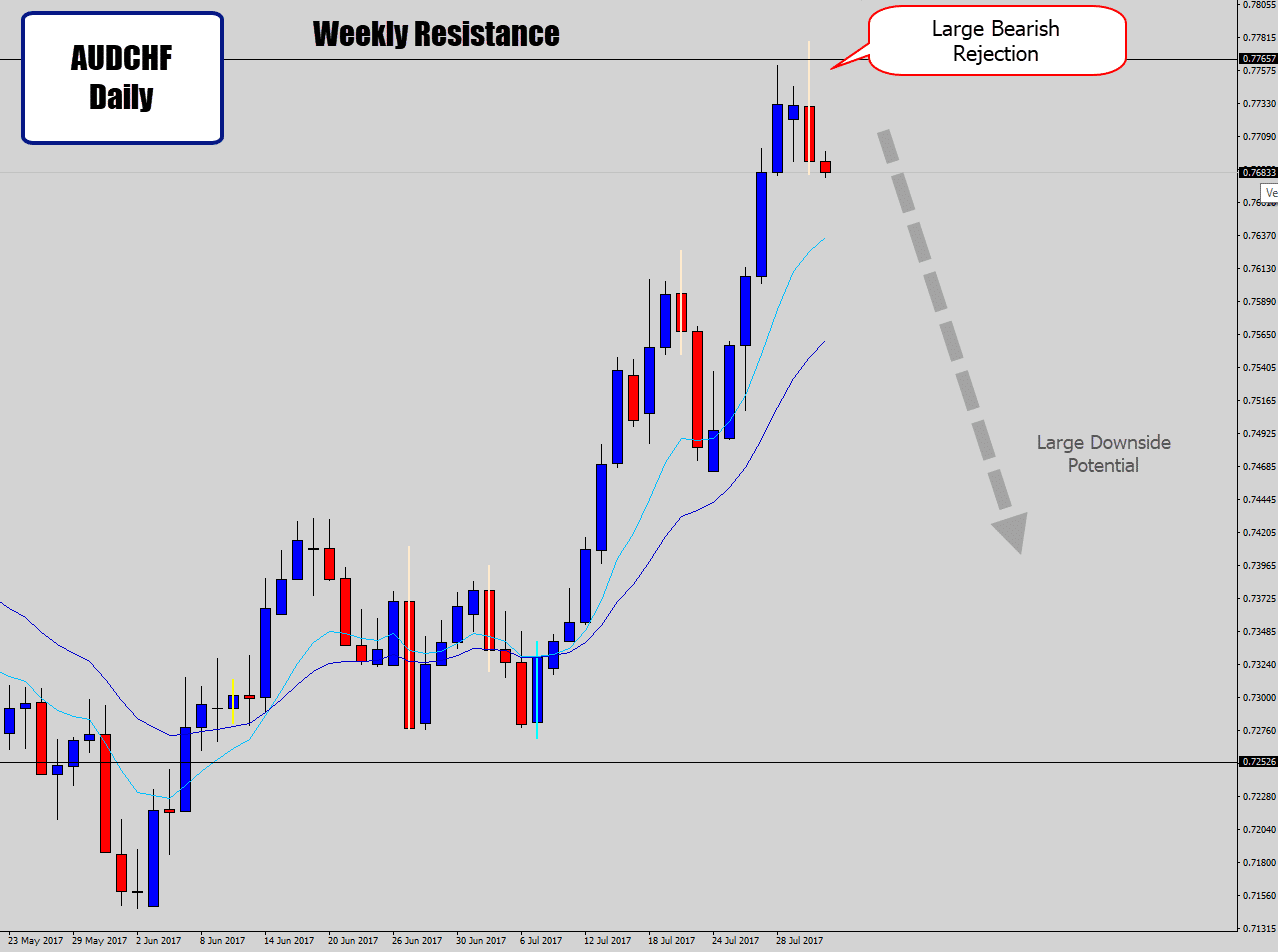 Looking at a very straight forward, but major counter trend price action signal today, located on the AUDCHF daily chart.
Last session the price here tried to break higher above a weekly resistance level, but ultimately failed as the market denied the higher prices, and closed as a bearish rejection candle.
The rejection candle has a nice thick bearish body, thanks to the candle closing way below it's closing price – this gives the candle a strong bearish anatomy.
We're also dealing with a weekly resistance level which has recent proven to be a strong turning point in the market here.
The bearish rejection candle is an early warning sign of a potential reversal, and if one does occur – there is a lot of down side potential before the next major support level.
A correctional retracement entry would be the best entry scenario here. We need to tighten the stop loss to give the setup a realistic risk/reward ratio.
If we can get that pull back entry, will be looking to milk this trade for everything it is worth, and run for 1:6 reward.
Best of luck on the charts.
Want to Try My MT4/5 Tools ? Download Here...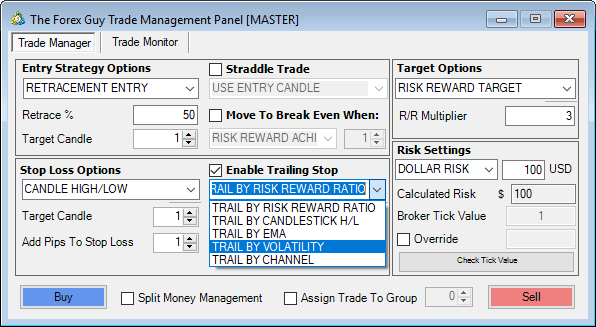 Trade Panel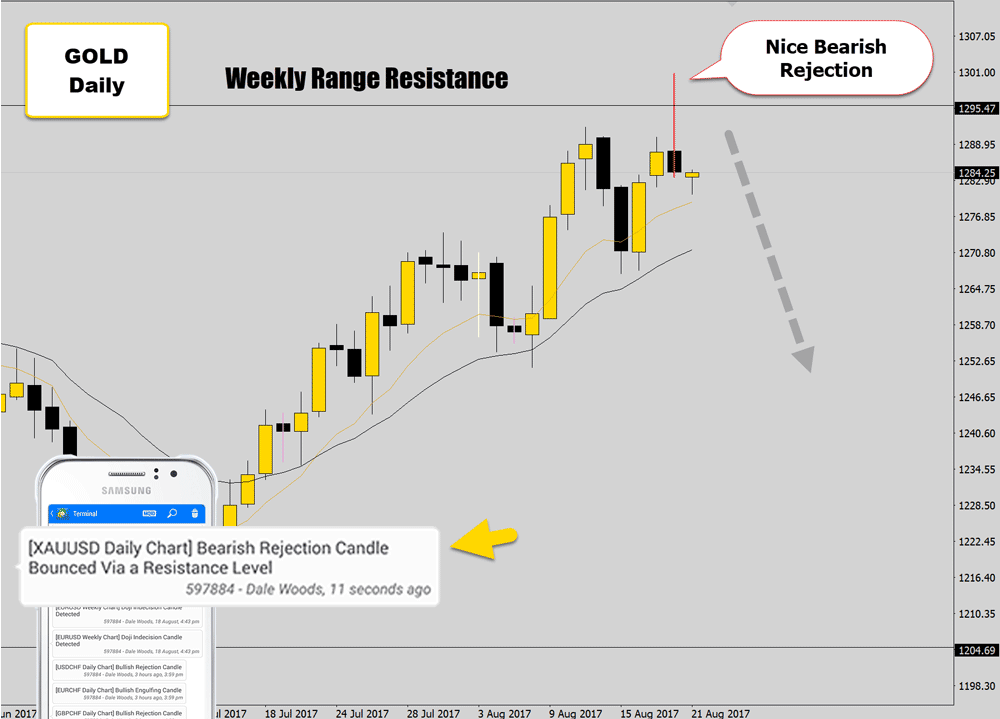 Battle Station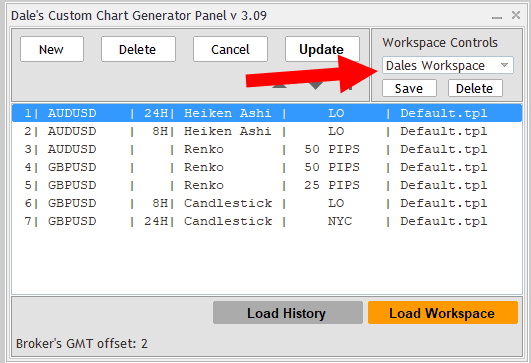 Chart Builder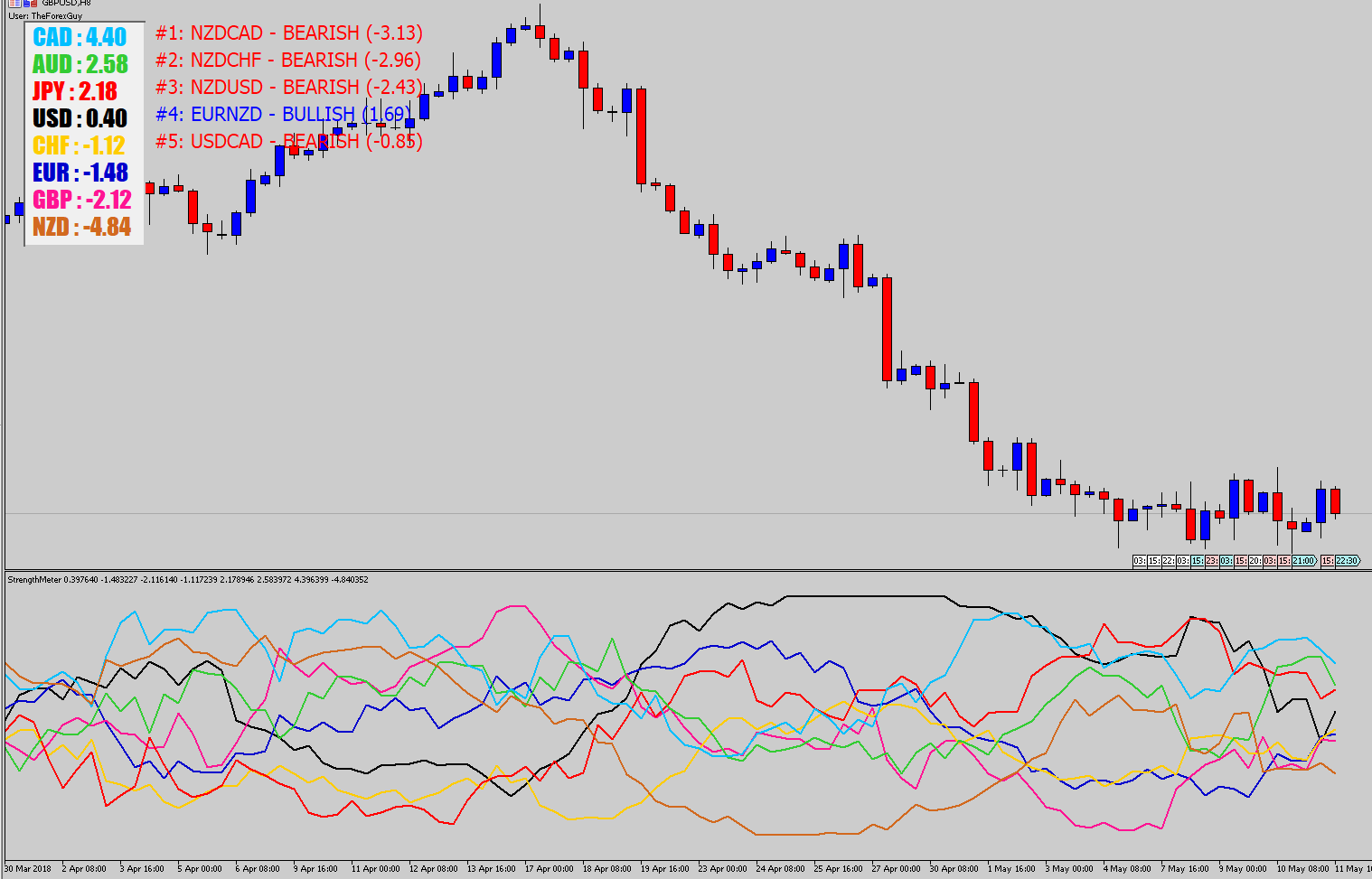 Market Analytics
Howdy traders,
By popular request, I've release trial versions of all my custom MT4/5 tools myself and the War Room traders are using in our day to day trading.
Follow the download button below if you would like to try them out :).
Download