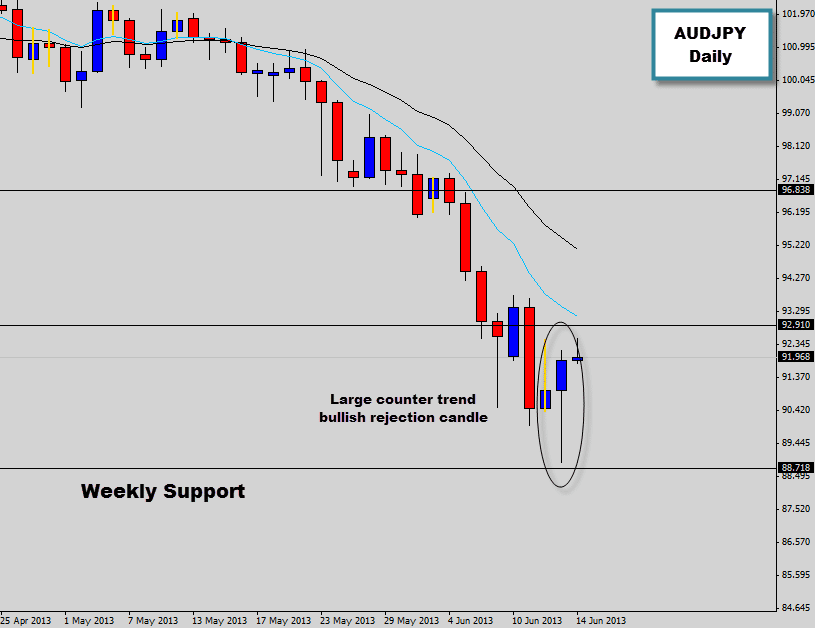 During the later New York trading hours the market seen some aggressive price action movements, especially across the Yen markets.
These movements brought our attention to the AUDJPY at the end of the New York close, when this large counter-trend bullish rejection signal was printed on the daily chart.
When we look at trading against the trend we need a good case to support it. This candle is large in range and close much higher than the open. It is also reacting with a weekly support level that has been a historical major turning point in the market
Because the signal candle range is so large, a retracement entry may be a better course of action here, this way we can tighten up the stop and aim for some realistic returns.