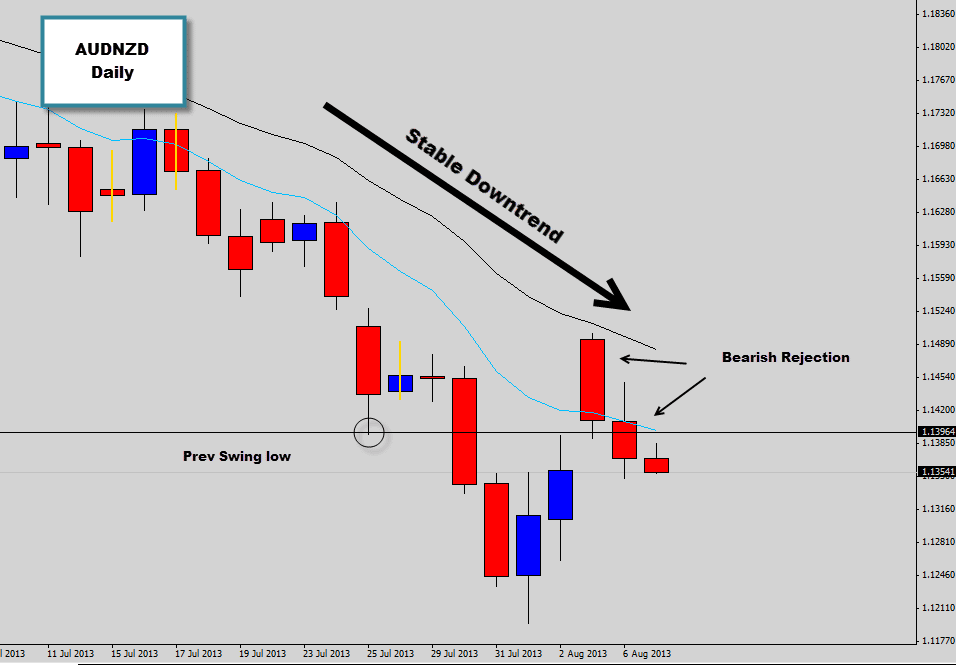 One of the key priorities we look for when scanning through the markets is trends, trends are the money makers and during this time of year with 'Summer trading' going on trends can be hard to come accross
AUDNZD is in a killer trend at the moment and it's been on the key focuses in the War Room the last few weeks. We've been able to catch a few good moves here while the other markets have been stagnated.
During the weekend there was a large gap on the NZD which caused AUDNZD to 'gap up' to the trend mean value, the mean value did hold as dynamic resistance and the surge upwards at the market open was rejected.
Last session another bearish rejection candle was printing as higher prices were rejected again, so if the market continues its bearish rampage and breaks the low of the previous rejection candle, short positions could be considered here as the bears push for another extension of this downtrend.