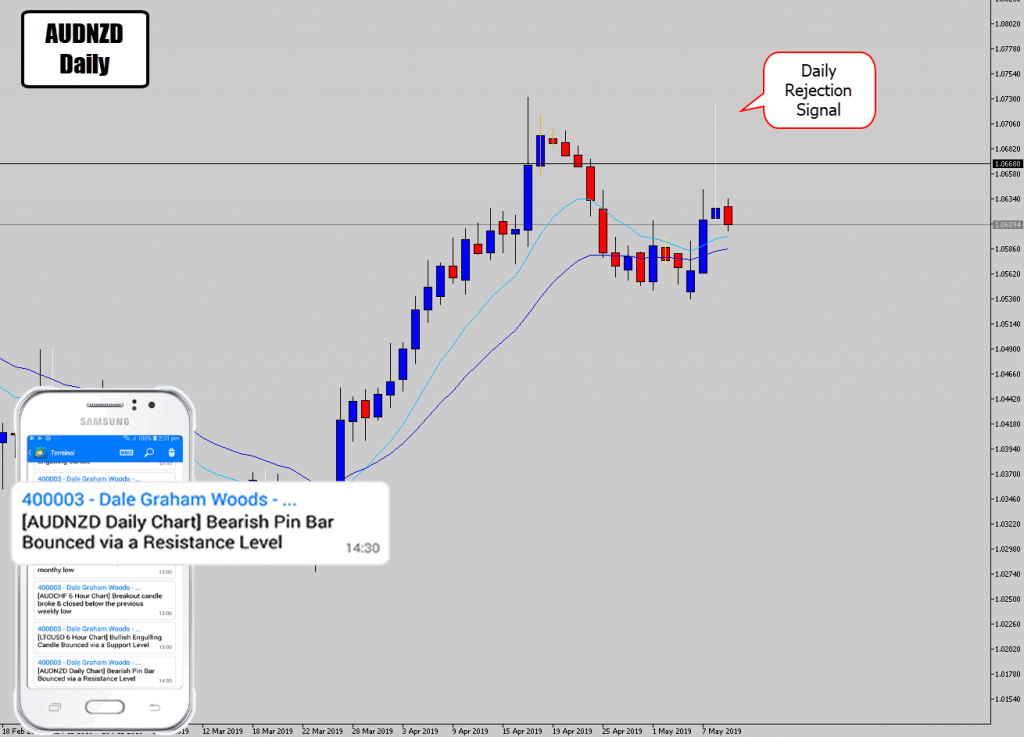 AUDNZD has made a very obvious statement, that the day closes with extreme weakness – which I believe was off the back of NZD economic data, which was very bullish for the NZD.
My Battle Station plugin for Metatrader picked up the rejection signal, which is the alert shown on the chart above. If you want to try out the Battle Station, and my other tools, use the widget below to download your trial pack.
The large wicked candle on the daily chart shows intense selling from failed highs, one of the most common price action signals used by the community.
Because the signal is so large, it sends a clear message that AUDNZD is highly likely to continue weakening.
The real challenge of this one is getting and entry price / stop loss combo that gives you decent risk reward outcome for the trade.
Trade a break of the rejection day low / stop above the high is a giant spread for your stop loss, and you will be waiting for weeks to get decent ROI.
So watching this one for any pull back / retracement style entrys. Looking on the intraday swing trading charts for further weakness to develop of lower highs to help build a trade around.
Best of luck on the charts!
The Trade Idea Played Out… But Was Slow & Grindy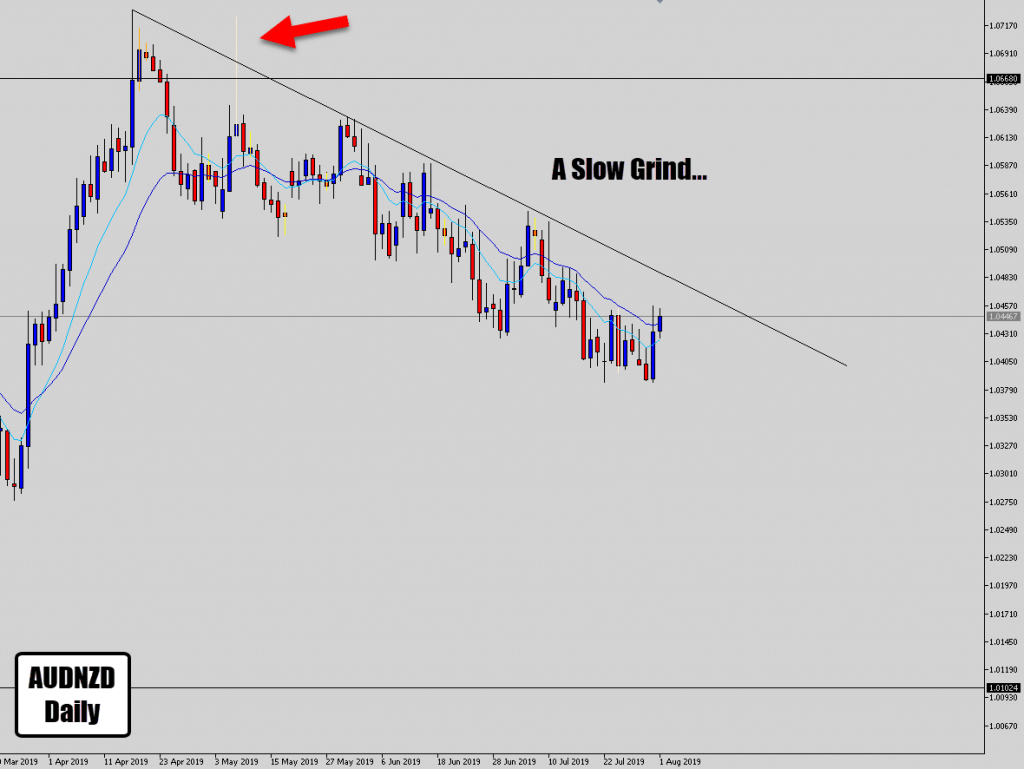 Although this signal looked great, the follow through was very slow.
There was no pull-back entry price for a tighter stop loss to better improve the reward profile of this trade, so this was basically a missed train.
This would have been a slow painful trade to be in, it's quite the grind.
Those who stuck around have monk level discipline 🙂
The better trending charts have been US indicies like the S&P, which have been producing non-stop.
Anyway, if you would like to try out the Battle Station chart scanner – you can download a tool pack trial in the widget below.
If you would like to learn more about price action trading, and basically master it – check out our War Room (which also includes the tools).
Better luck on the next signal 🙂