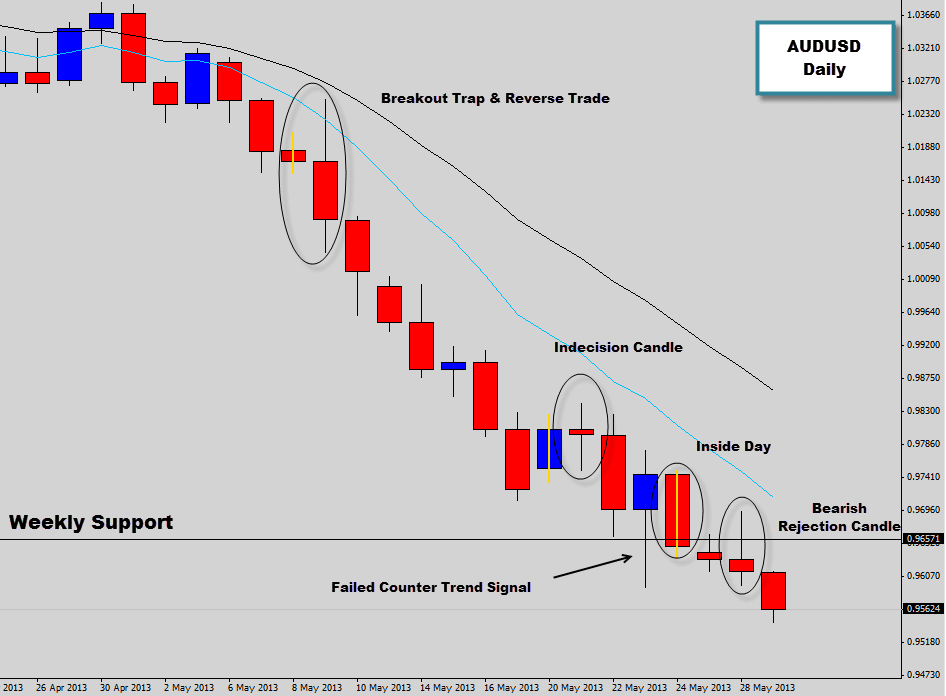 The War Room has been alive with AUDUSD as a popular topic of conversation recently. The AUSUSD market has been trending down very aggressively and has produced some great price action signals which traders have been taking advantage of.
We recently spoke about a high risk bullish counter trend signal that formed off a strong weekly level, the signal was overwhelmed with bearish price action, but war room traders and myself managed to get out of this trade at break even when we discussed that this trade was failing.
AUDUSD has steamrolled through the weekly support level and even producing another bearish price action signal which has already pushed prices lower today.To learn more about the price action signals themselves, you can check out our Price Action Candlestick Signals chapter in our Beginners Forex Course, and then take a look at our Forex Trading Strategies article to get a feel for how we trade the markets using price action only.