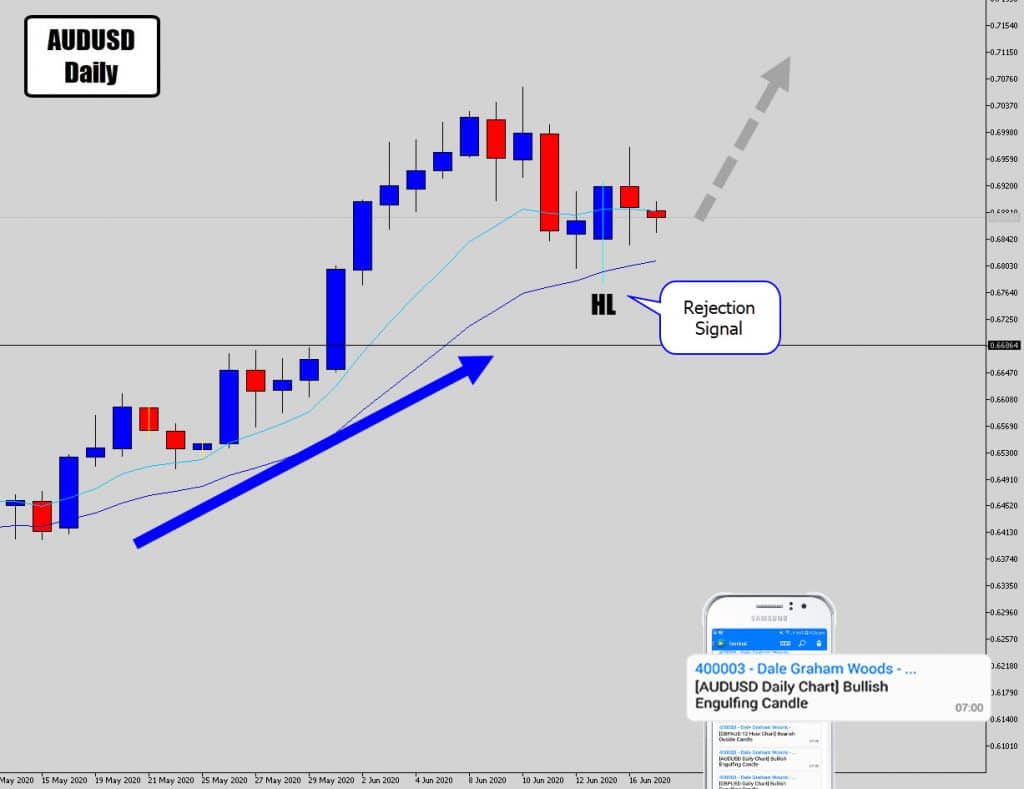 Yesterday we had some great price action signals aligned with strong trends on a few markets, mostly AUD and NZD pairs.
However, the market broke out early in the Asia session – generally when that happens you do not get a good entry price or the signal just out right fails after that Asia session breakout turns into a fake out.
Well the rejection signal hasn't failed and still looks healthy. But I think we do need some further signs of strength to have confidence to enter into this.
This is why in these situations I watch the lower time frames for a 'pick up' signal.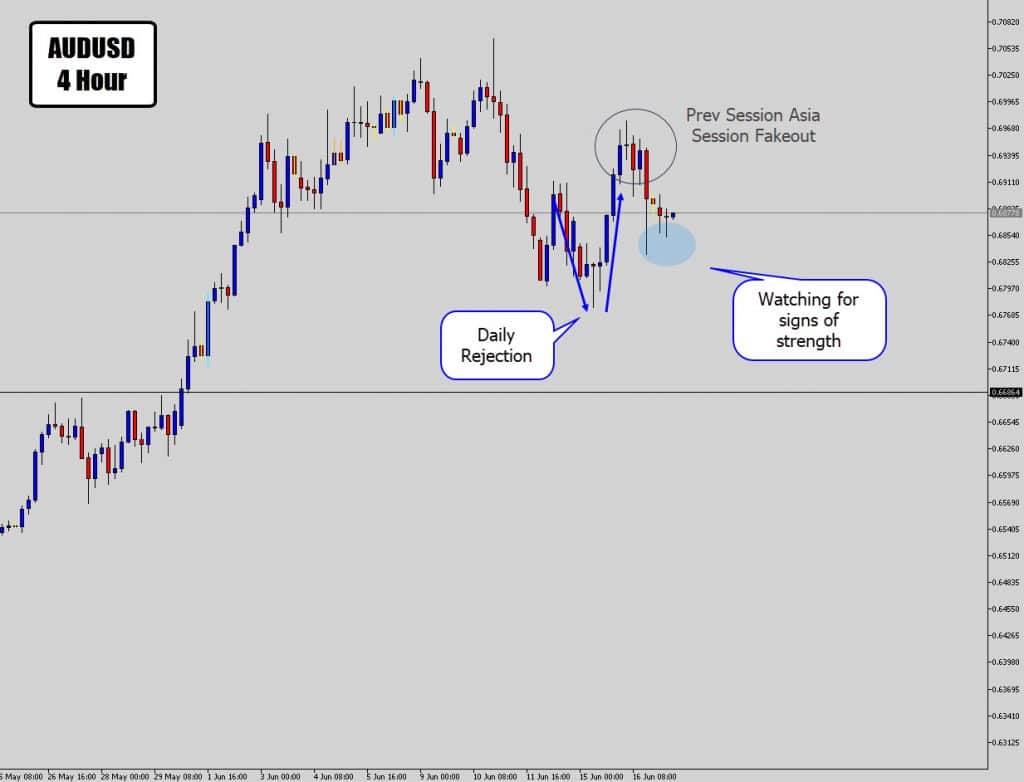 Above is the whole event 'unpacked' on the 4 hour chart.
With top down analysis we know that AUDUSD is in a good position to buy, and the daily signal is still very much valid.
Now just watching a lower time frame like the 4 hour for signs of strength to show, Yes! that we are getting some bullish follow through and some validation the trade is likely to work out.
Best of luck on the charts guys.
It's Raining Sideways!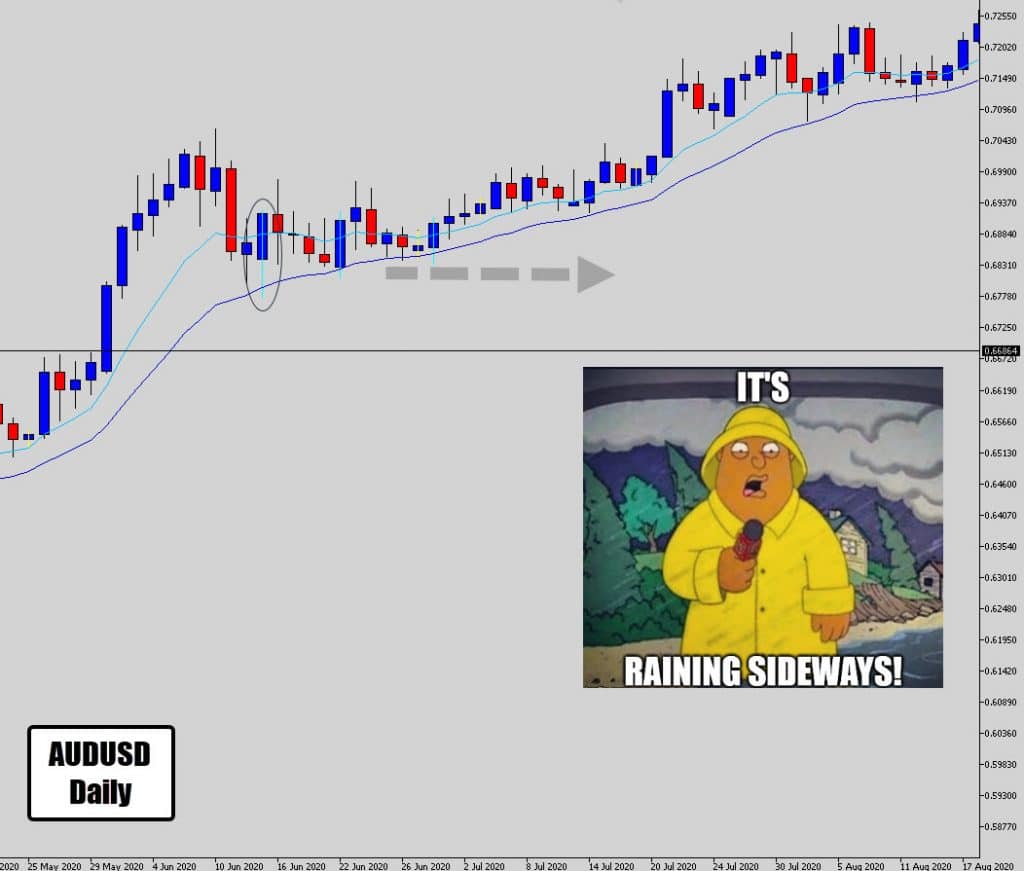 Yikes, another market that just sideways! Very typical of the Summer trading season.
We did see some follow through from this setup, but it was a nightmare grind for a month before there was any decent push up, then more sideways.
This happens in trading, sometimes trades just take agggggeeeees to make some progress.
If you would like to learn more about tracking down these price action events for more trading opportunities, you're welcome to check out the War Room – which may be of interest to you.
Best of luck on the charts this week guys.