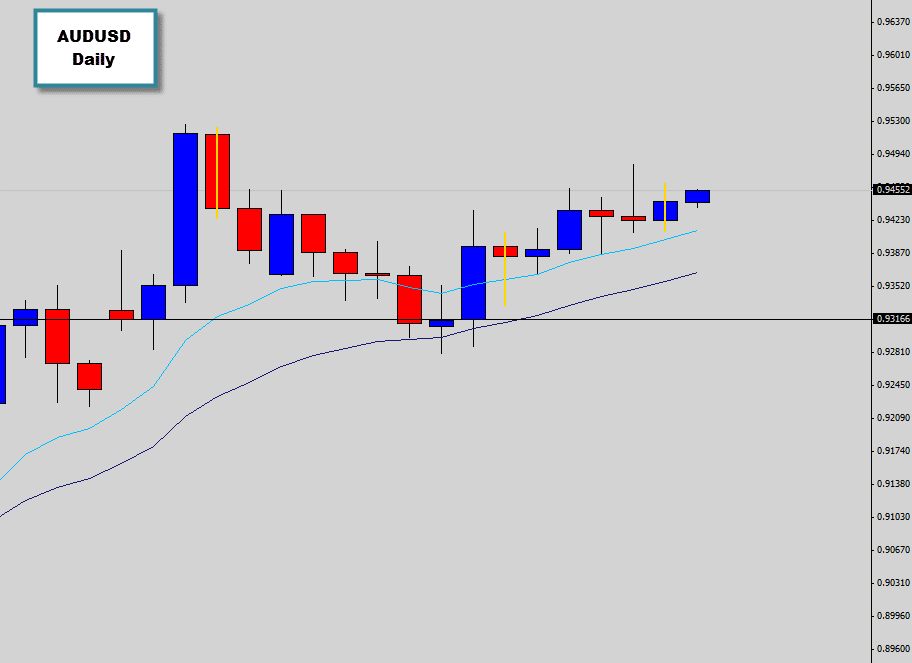 One of the key things we look for when we are selecting a market to trade is trends, and focusing on those trending markets for buying on selling opportunities. The AUDUSD daily chart clearly shows a bullish uptrend, the mean value is pointing upwards and holding as dynamic support.
Last session the trend momentum paused as the AUDUSD traded with a tight range, closing as an Inside Day signal at the New York close. We are looking for breaks of the high to trigger trend continuation breakout trades.
One thing we must be careful of here is Asian session breakout traps, this is a topic which is expanded on in our War Room Price Action Protocol trading course, in a nutshell we need to check the trade at the London open to reevaluate any breakout traps.
If the trade does unfold gracefully to the upside, we can aim for our minimum target of 1:3 risk/reward.