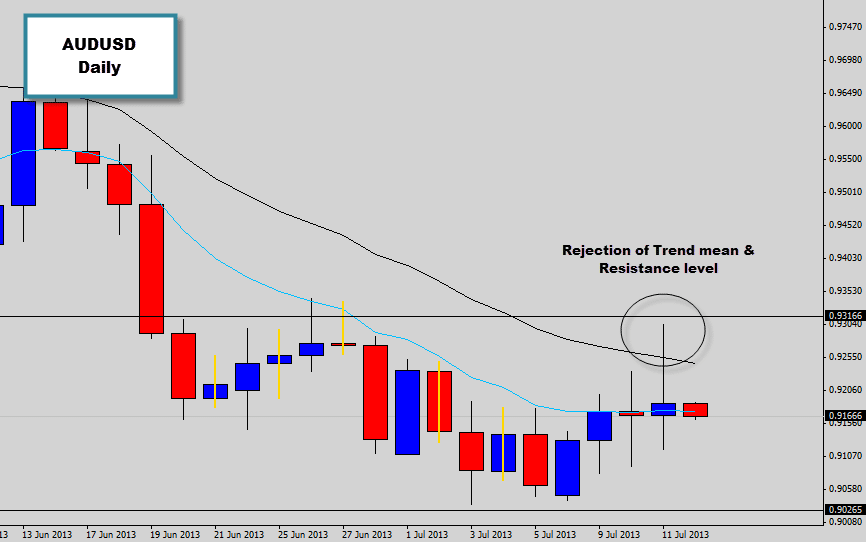 There has been some crazy movements on the charts since the FOMC stated there is no reason to back off QE any time soon. This caused massive bullish responses across the markets, however this bullish move was short lived here as the higher prices were rejected on the AUDUSD market.
The Daily chart has produced a bearish rejection candle off the back of the event, technically the signal is rejecting the trend mean and a resistance level in a downtrend which is a nice place to consider shorts from. It would have been nicer to see a lower close on the signal candle but the rejection is still very clear.
If the market can manage to break the low of the signal candle this will confirm further bearish momentum and price action traders can consider shorting the bearish movement.