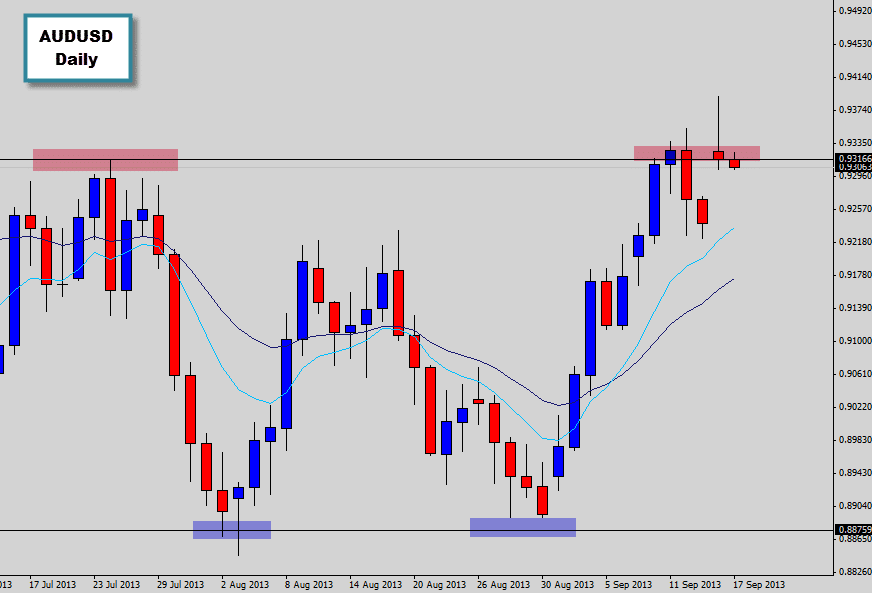 At the market open this week we were all greeted with a strong market gap across most of the markets. On the AUDUSD the market gaped above the resistive range top.
The higher prices above the range could not be maintained during the last session and towards later parts of the New York session we seen the market reject the higher price and close back below the range top resistance level.
This created a bearish Rejection Candle with a nice bearish close to it's body, that is the close price was lower than the open price. Another yellow flag on this chart is the distance price is sitting away from the mean.
The market doesn't like to sit at extended prices away from the mean, when this happens a strong correction will usually follow. So this adds value to the bearish situation on the chart.
If the market breaks the low of the Rejection Candle, then it could kick off the bearish correction we are anticipating. The market may find support again around the mean value, any bullish signal here would confirm that, otherwise we are anticipating another test of the range bottom.