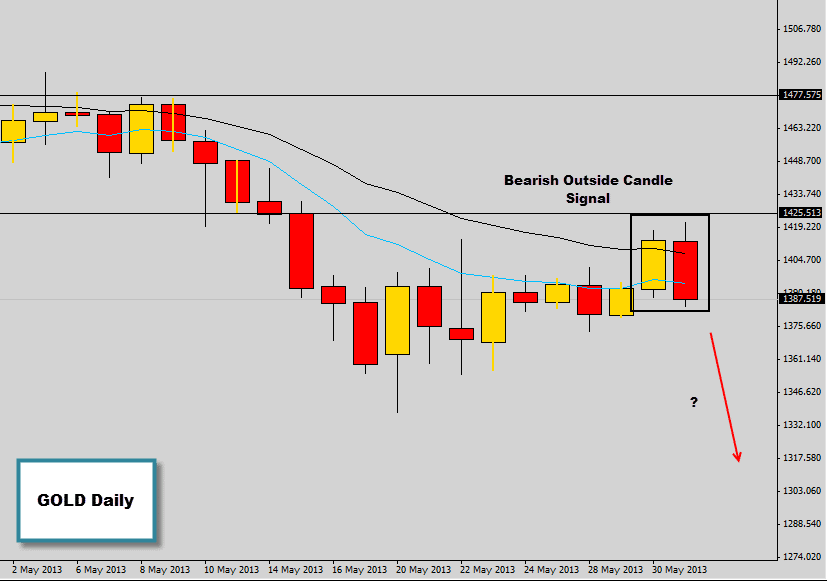 Gold has been a stale market this week not really producing any exciting price action, only except toward the close of the week we've gotten a bearish signal to get us interested.
The Bearish Outside Day signal formed when the market first pushed up early on in the candle's session. After pushing up price ran into a weekly resistance level, the bullish movement was denied by the market and price collapsed back down for the day. The signal was created when the daily candle closed below the previous day low.
We will be looking to enter this trade next week depending on Monday's price action, the War Room has been active in discussion regarding this bearish gold setup.