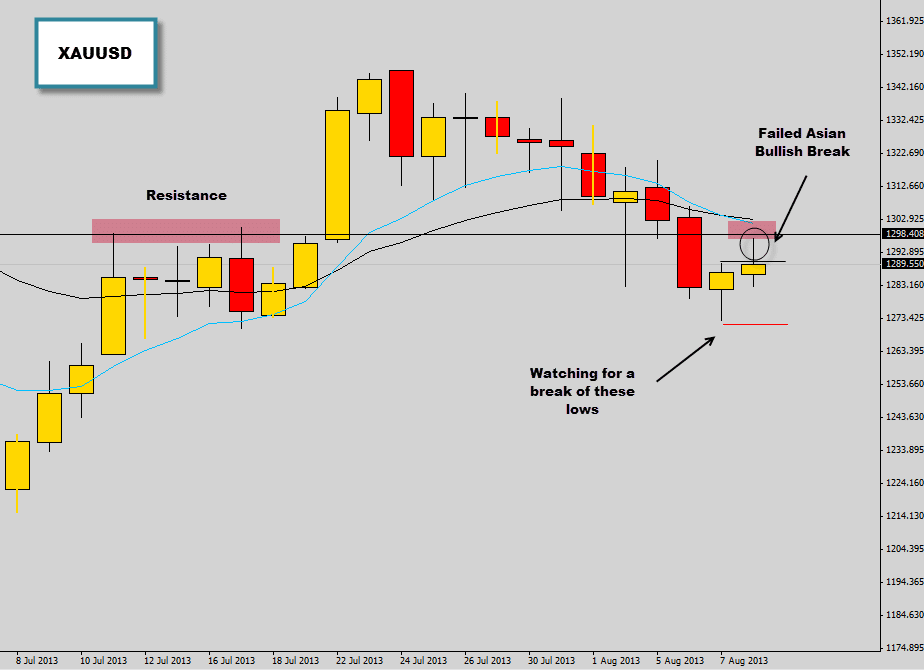 The Gold market has recently demonstrated some aggressive weakness and has recently broken back through a level which failed to act as new support.
During the Asian session, the Gold market broke upwards clearing the previous daily high, this breakout event drew in bullish traders and cause an approx 800 point move. The breakout was short lived when the market tested the recently broken level as resistance.
The weak Asian momentum didn't have the power to push through and now London has opened we have seen bearish rejection of this level. This is a classic Asian breakout trap and we will be watching for further bearish momentum to break the previous day low to trigger a bearish breakout trap and reverse trade which we can consider shorting.