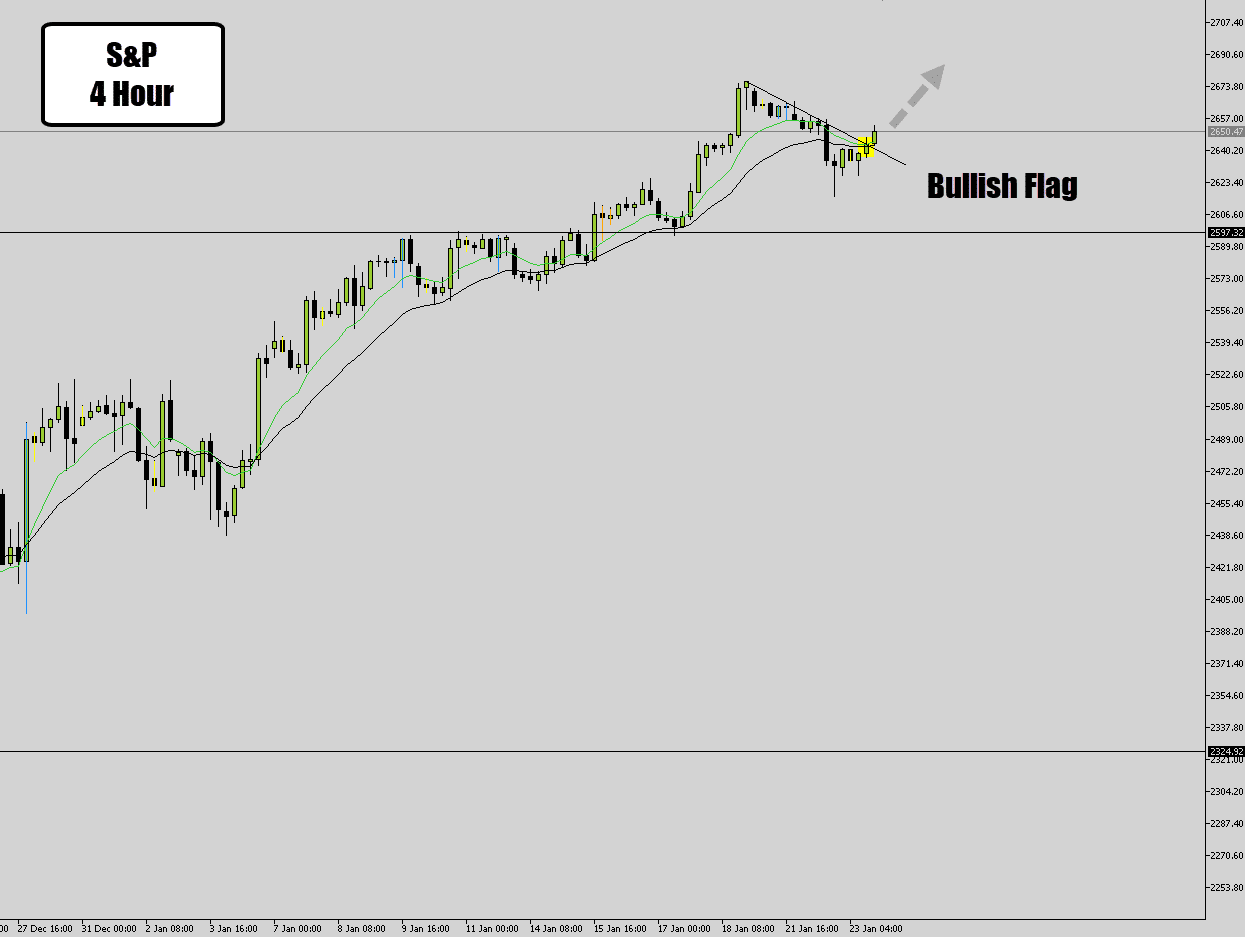 S&P was going though some hell for a bit there with the aggressive bearish correction it went through recently.
However, strength has come back in… hard, and price just keeps pushing into new highs.
The last push into higher highs was very strong, but the price action has stalled – creating a bullish flag pattern.
That's where you get that "dam wall" effect where the market backs up against a short counter trend, trend line.
When these flag structures break, it is usually a good trend continuation signal.
The S&P is starting to break through the dam wall now, and if this breakout is maintained we will likely see a strong rally in the next week or so.
Classic way to trade these is to wait for a breakout candle and build your trade around that, or if you want to get aggressive you can jump in earlier, but do expose yourself to fake out events.
Best of luck on the charts traders.