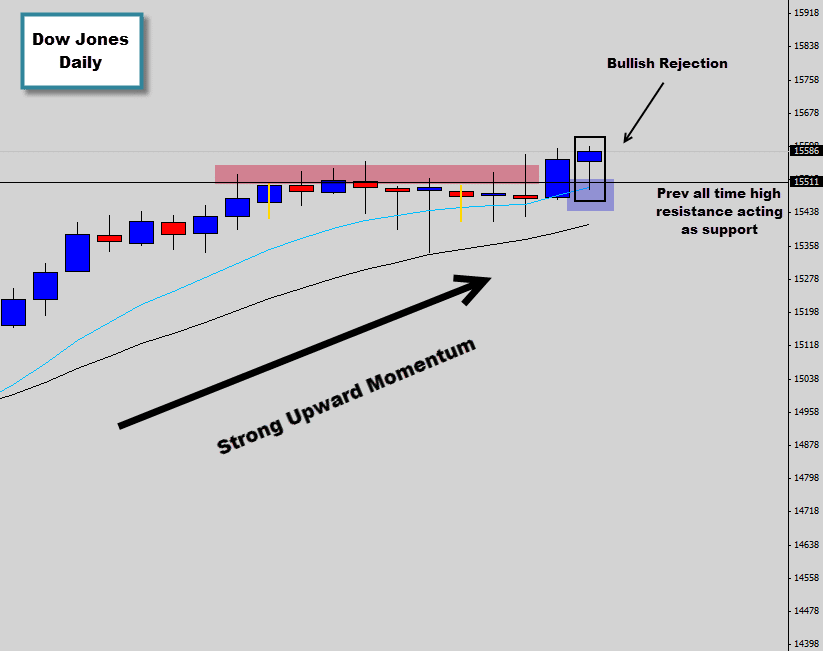 Taking a look at the indexes over the weekend trading break as they have some real upward momentum going on at the moment. The S&P and the Dow closed strong into there highs on the weekly close with very little sign of any bearish activity after the NFP release on Friday.
The Dow chart is what we are focusing on as a nice bullish rejection candle signal has formed when the market respected the prev all time high resistance as support.
Now the market is climbing up into uncharted territory and the bullish rejection candle price action is communicating that moves into lower prices are not favored by the market. If this bullish momentum continues into next week and the high is broken on the signal candle, then we could potentially see this market scream higher as the frenzy of buyers jump aboard this market as it continues to print all time high price figures.